Home > DPC's Fall Offerings
DPC's Fall Offerings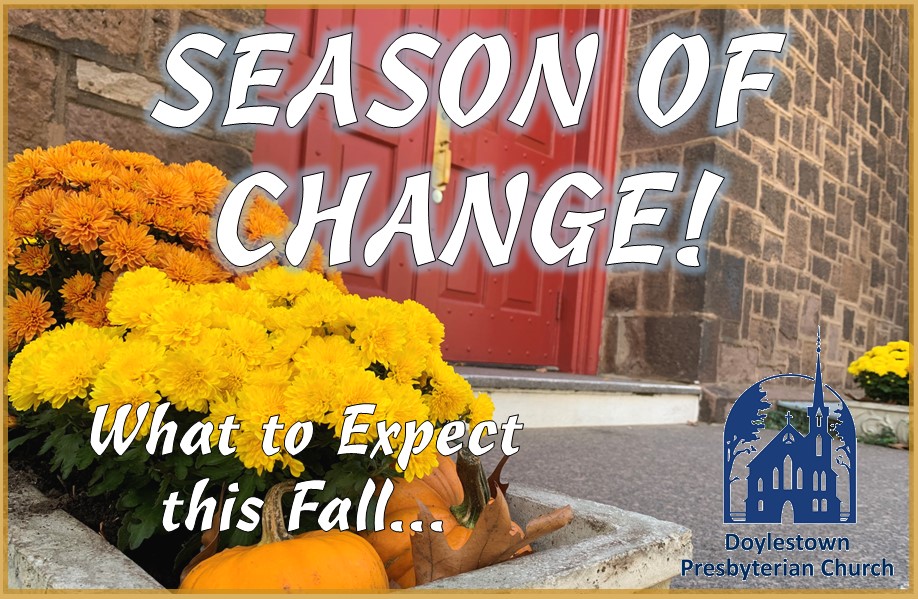 DPC's exciting Fall offerings will give us cause to celebrate and grow together! Know that just as the seasons change, DPC may change our plans too, as we all continue to adapt and adjust. We invite you to click the links below to learn more and decided what works best for you or your family.
*Please note that all programs will follow our current indoor mask policy.
---
Adult Education
Our vibrant and diverse Adult Education classes enhance and allow us to even dig deeper into the message shared during worship service. Each class meets on Sundays – some before worship and some after, with options for Zoom and in-person participation. Bible Talk!, Good News and Other News, iLIGHT, and The Word Among Us may be familiar to some of you, but our dedicated coordinators and leaders have lots of new topics to explore and creative ways to engage as we resume our walk of faith together. Stay tuned for details of our Fall Growth Groups!
Children and Families
New this season is DPC's Family Growth Group, which will take place before Sunday worship in Fellowship Hall beginning at 9 am. It will be a time of fellowship, guided by faith, as we prepare for the week ahead. Children's Worship Time will use Godly Play to allow for a greater connection to God's presence through Bible stories.
Tweens and Teens
We've got Club 456 (Wednesday evenings) and Connect! (Sunday mornings) for our Tweens, while our Youth can look forward to Youth Group on Sunday nights, with new programs Groove (before Sunday worship) and Come Together (during worship) offering a chance to really explore our relationships with God and each other. For an at-a-glance overview, visit our main page. For more detailed looks check out our specific Tweens and Teens pages.
Music
Plans are in place for resuming many of our vocal choirs and musical ensembles for children, youth, and adults. We are excited to begin this new chapter of DPC's wonderful music ministries guided by new Director of Music and the Arts Jason Moore. Visit our Music and the Arts page to see how and when you can join together in song! And keep watch for the start of our Celebrate the Arts concert series getting started with A Service of Lessons and Carols in December!
Parents! Click the button below for a printable at-a-glance rundown of all the Fall programs for Children, Tweens, and Teens!