Teens
Youth Group is moving to Wednesday evenings! Here's how everything will work:
REGISTRATION: All youth can be registered online here! Any new attendees/visiting friends, if unable to register online, will be provided with a paper form that should be filled out by the parents/guardian on the first night they attend.

DROP-OFF: Drop-off will be under the Mechanics Street Bridge, sanctuary-side door at 6:30pm. Parents may stay in their vehicles, but must wait long enough for their youth to pass a temperature check at the door. All youth must also wear masks indoors – if they don't have one, the church will provide one.

BELL CHOIR: Youth who are already at church for bell choir will be escorted by a DPC volunteer from the choir area to Celtic Cross room for dinner at the conclusion of bells.

MEALS: Dinner will be served weekly for a fee of $5, collected each night. Youthcan also bring their own meals if they wish. Any food allergies or needs should be included in your youth's registration and we will do our best to accommodate. We will eat in the Celtic Cross Room, then move as a group to the Youth Room and Gym. Parents are asked to sign up in rotation to volunteer an occasional evening to help out serving the food to the kids – no prep necessary. Meals will be along the lines of pizza, sandwiches, pasta bakes, etc.
MEAL RULES FOR YOUTH:

Wash hands before and after meals
Masks on before and after meals
Sit 3-6 feet apart when eating
Clean up after yourself – all trash thrown out, spills wiped up, and items put away.
Each table must be wiped down with a wet and soapy dishcloth – take turns with your table-mates!
5. PICK-UP: Pick up will be at 8:15pm in the driveway loop behind the gym – pull up, let the volunteer know who you're there for, and they will send your youth out to you.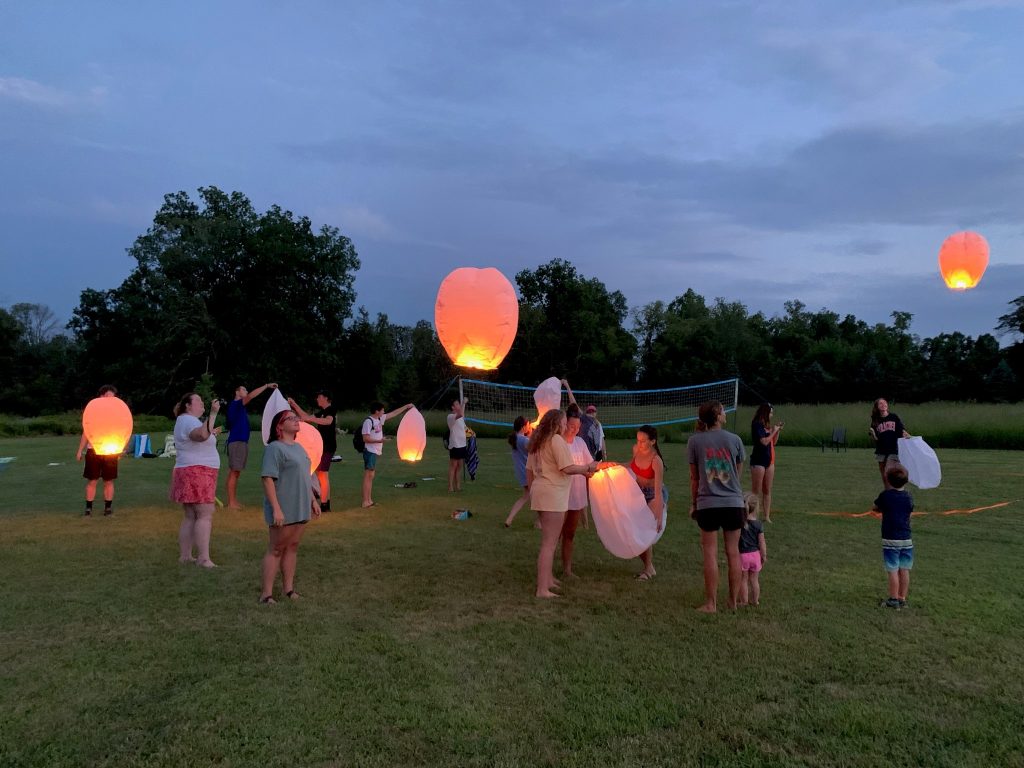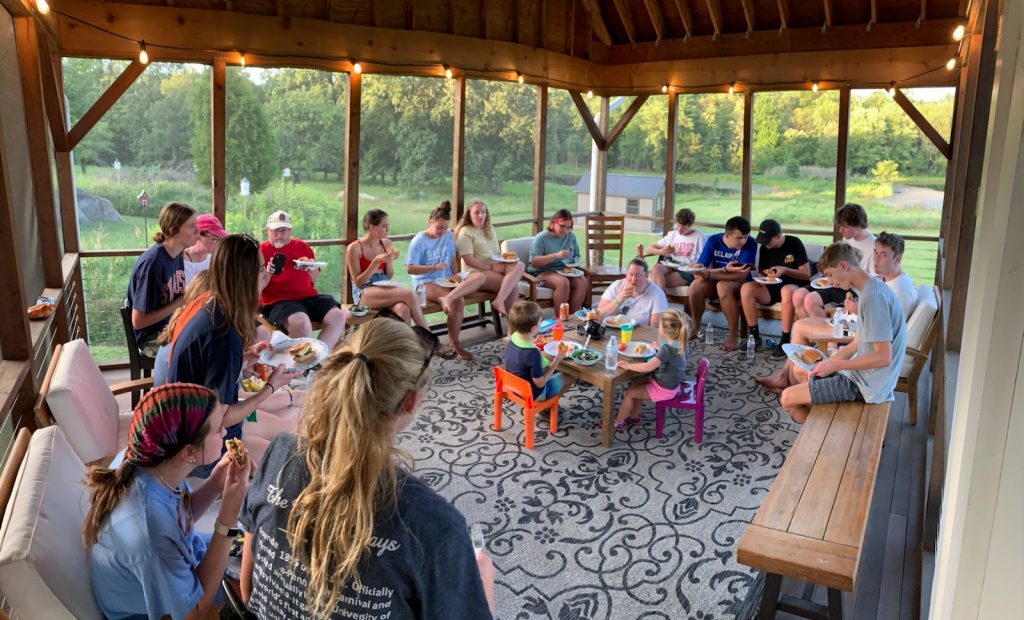 Youth Leaders: Glenn Haas, Damian Ford, Hazelanne Karabudak, Art and Lindsay Shull, Andy Smith.
Below are some photos of our past gatherings: