Teens
Parents! Click the button below for a printable at-a-glance rundown of all the Fall programs for Children, Tweens, and Teens!
Youth Group is starting again on September 19th! Here's how everything will work:
REGISTRATION: All youth can be registered online here! Any new attendees/visiting friends, if unable to register online, will be provided with a paper form that should be filled out by the parents/guardian on the first night they attend.

DROP-OFF: Drop-off will be under the Mechanics Street Bridge, sanctuary-side door at 6:30pm. Parents may stay in their vehicles, but must wait long enough for their youth to pass a temperature check at the door. All youth must also wear masks indoors – if they don't have one, the church will provide one.

BELL CHOIR: Youth who are already at church for bell choir will be escorted by a DPC volunteer from the choir area to Celtic Cross room for dinner at the conclusion of bells.

MEALS: Dinner will be served weekly for a fee of $5, collected each night. Youthcan also bring their own meals if they wish. Any food allergies or needs should be included in your youth's registration and we will do our best to accommodate. We will eat in the Celtic Cross Room, then move as a group to the Youth Room and Gym. Parents are asked to sign up in rotation to volunteer an occasional evening to help out serving the food to the kids – no prep necessary. Meals will be along the lines of pizza, sandwiches, pasta bakes, etc.
MEAL RULES FOR YOUTH:

Wash hands before and after meals
Masks on before and after meals
Sit 3-6 feet apart when eating
Clean up after yourself – all trash thrown out, spills wiped up, and items put away.
Each table must be wiped down with a wet and soapy dishcloth – take turns with your table-mates!
5. PICK-UP: Pick up will be at 8:15pm in the driveway loop behind the gym – pull up, let the volunteer know who you're there for, and they will send your youth out to you.
SUNDAY MORNINGS (Grades 7-12) starts Sunday, September 26th
Groove – 9:00-9:20am
Come Together – 9:30-10:30am
Wait, what's Groove, and what's Come Together? Well, it's what you asked for!
Groove is our Sunday morning connection time where we'll learn each week about a spiritual habit to help us build our faith and connect with God and each other. Groove will be from 9-9:20am. If folks want to head to worship, then they can head out. Otherwise, we'll move right into Come Together at 9:30am.
Come Together is a chance for the youth to engage with worship, ask questions about the sermon and worship, and process what you learn in real time, TOGETHER! There will be discussions, prayer, and activities to help you make this stuff real for you and apply to YOUR life and faith walk.
We'll meet in the Youth Room for both Groove and Come Together – then, once a month, we'll join the main congregation, sitting together (or with your family, your choice) for worship.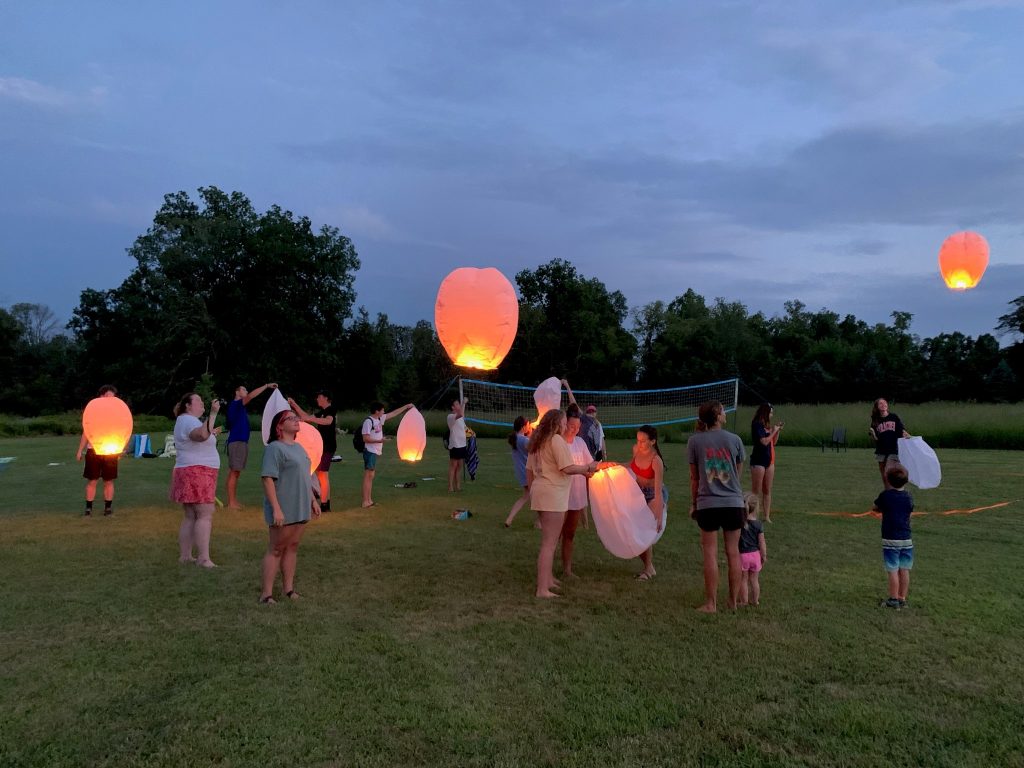 And what about Sunday nights? Life has been awfully crazy this past year or two, right? But you know what? That's okay. God is bigger than the shifts and changes of life, and God doesn't change. God's love doesn't change. God's presence doesn't change. God's forgiveness doesn't change. Though it might seem like everything else will, there's no way to stop God's unstoppable love for all of us. So this fall, we'll be connecting with God, each other, and the world, to do our very best to live like Jesus. We did a survey over the summer and asked what YOU wanted to talk about, and we've got the results – plus you can ALWAYS share more ideas and themes with us as we go, even on the spot. No lesson plan is more important than you are! We are planning on in-person Youth Group, so we can build relationship with each other and with Jesus, and do our best to do what he did. Some of that will be: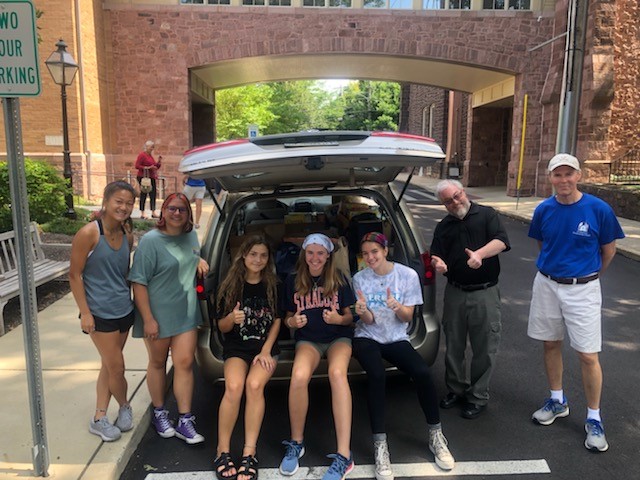 Fellowship – hanging out, being derps, catching up with friends, and making new ones, as well as coping with the challenges we've been facing, and getting new tools to stay open and strong.
Faith – learning what the Bible ACTUALLY says, and asking all the hard questions, and finding out some of the answers we need that make life better for us and others.
Service – we all need help in life, so what's the point, if we aren't helping each other? Let's take care of each other and the people around us, and then be blessed when it ends up helping us back.
Growth – applying what we learn from hanging, studying, and doing to our actual daily lives. Relationship with God is supposed to be life-changing. So let's let it change us!
Be well and blessed,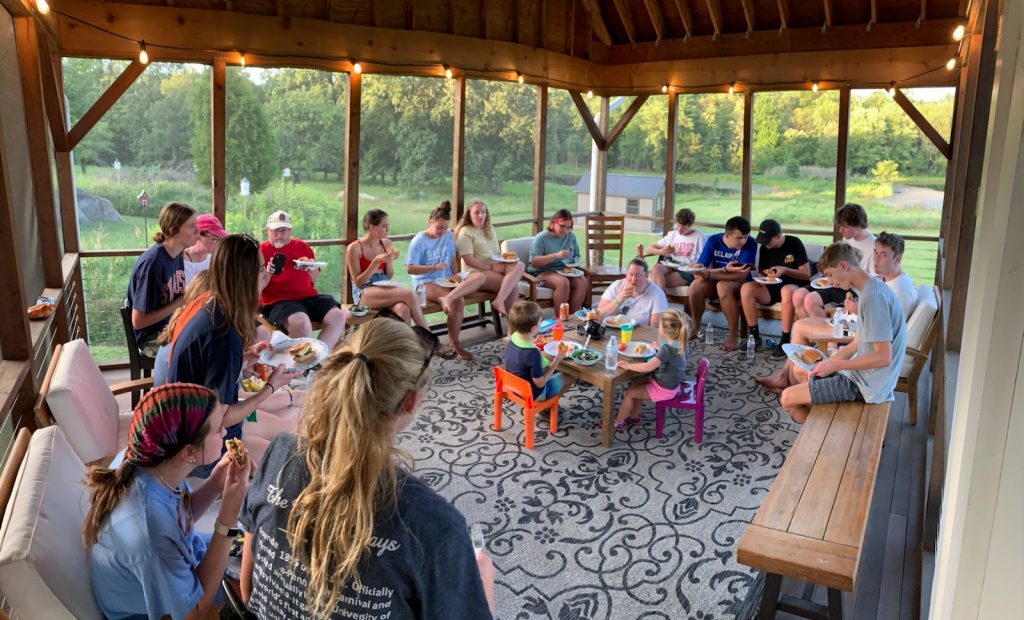 Youth Leaders: Glenn Haas, Damian Ford, Hazelanne Karabudak, Art and Lindsay Shull, Andy Smith.
Below are some photos of our past gatherings: