Teens
Youth Sunday School, Grades 7 – 12, meets Sunday mornings Grades in Room 202.
Element Youth Group meets Sundays, Grades 7 – 12: Bells/Choir @5pm, Dinner @5:45, Fellowship @6:15 – 7:30 pm
Dec 4: White Elephant gift exchange at the Rolands' – grownups invited to stay for dinner!
Dec 11: No Element (Teens and parents are encouraged to attend the Festival of Lessons and Carols at 1:30 or 4 pm)
Dec. 18: Churchwide Caroling- *bells and choir at 5, but no evening Element
Dec. 25: Merry Christmas!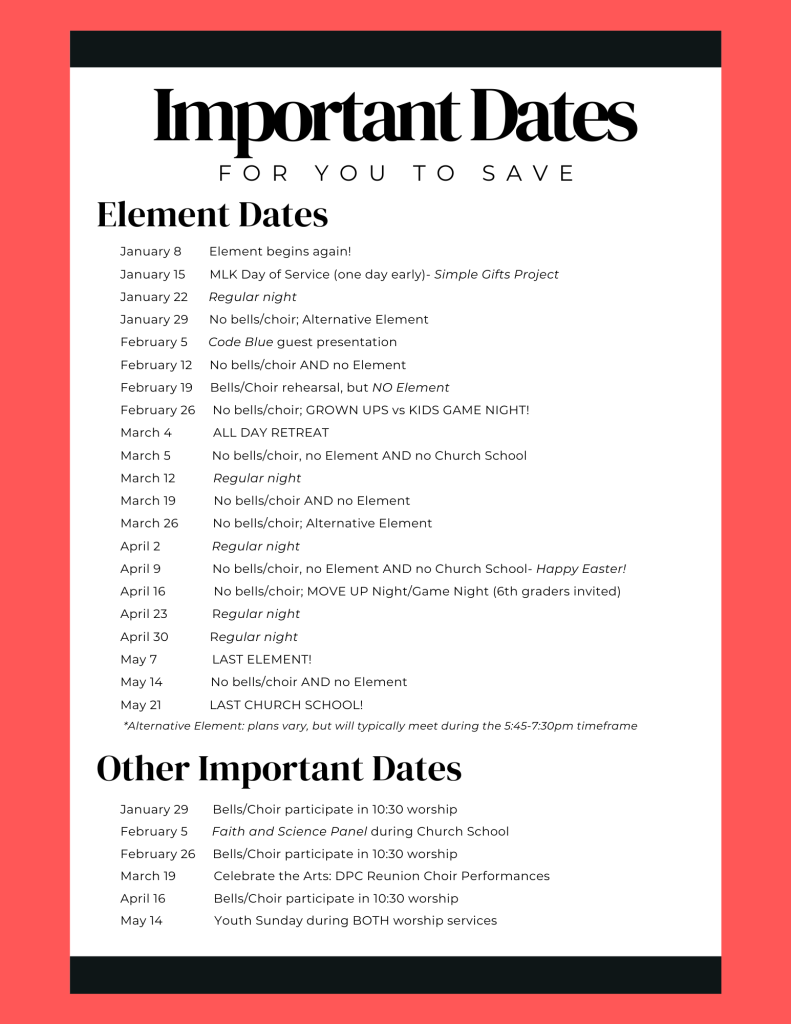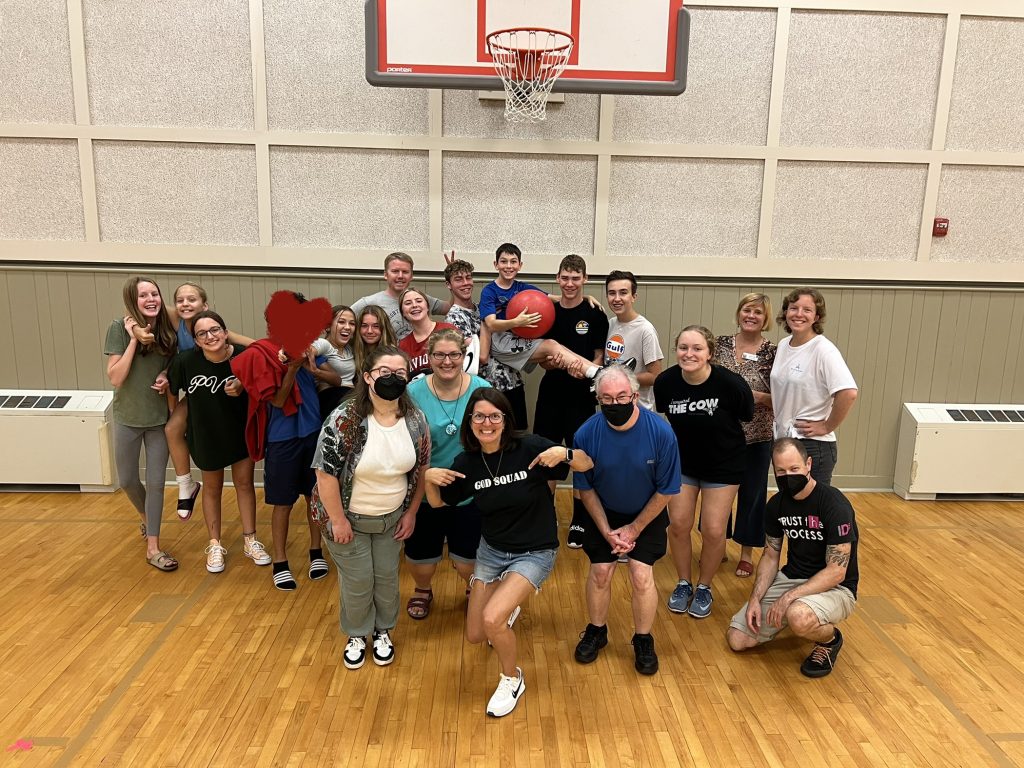 REGISTRATION: All youth can be registered online here! Any new attendees/visiting friends, if unable to register online, will be provided with a paper form that should be filled out by the parents/guardian on the first night they attend.

DROP-OFF: Drop-off will be under the Mechanics Street Bridge, sanctuary-side door at 5:45pm. Parents may stay in their vehicles.

BELL CHOIR: Youth who are already at church for bell choir will be escorted by a DPC volunteer from the choir area to Celtic Cross room for dinner at the conclusion of bells.

MEALS: Parents are asked to sign up to volunteer once a semester to assist at dinner — help with set-up and clean-up, provide a dessert, or provide the meal (does not need to be homemade). Please lend a hand when you are able by signing up here: https://bit.ly/ElementYouthGroupDinner
5. PICK-UP: Pick up will be at 7:30pm under the bridge on Mechanics Street – pull up, let the volunteer know who you're there for, and they will send your youth out to you.
Youth Leaders: Pastor Becca Bateman, Andy Benson, Mina Choi, Interim Youth Director Megan Craig, Glenn Haas, Honor Ford, Justine Frank, Glenn Haas, Brynne Hunter, Allison Maxwell, Kristen Roland, Andy Smith, and Katie Toner.
Below are some photos of our past gatherings: