Mission + Community Outreach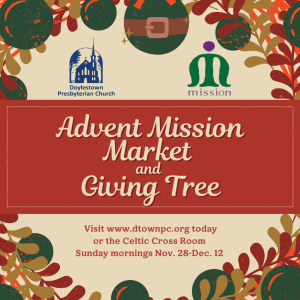 DPC's Advent Mission Market and Giving Tree are now open! CLICK HERE to explore all the ways you can give back and spread God's blessings during the Advent season!
CLICK HERE to learn of our Fall Mission Challenge and other ways you can give back and get involved!
DPC supports mission efforts locally, regionally, nationally, and worldwide that focus on self-development and basic human needs like food, water, shelter, education, and safety. We work alongside religious and non-profit partners to provide support, which includes the distribution of funds to numerous worthwhile organizations and giving of time and talent to provide hands-on assistance.
— Erin Rizk, Mission and Community Outreach Director 
Contact Erin if you have any questions or would like to volunteer.