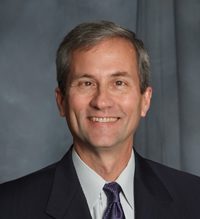 John Willingham was born in Greensboro, North Carolina. The son of a Presbyterian minister, he graduated from Davidson College in 1980 with a B.A. in economics. For the next three years, he worked as a manager for the telephone company now known as Bell South until the fall of 1983 when he left to study at Princeton Theological Seminary. He earned a Masters of Divinity degree in 1987 with a concentration in preaching.
He was ordained in and served the First Presbyterian Church of Mount Sterling, Kentucky for five years until becoming pastor of the Matthews Presbyterian Church of Matthews, North Carolina, in October of 1992. During those years, John earned his Doctor of Ministry degree from Chicago's McCormick Theological Seminary with a concentration in church re-development. He has served as pastor of the Doylestown Church since July of 2003.
In addition to his work in those congregations, John has been active beyond church walls. He helped organize a Habitat for Humanity affiliate in Kentucky, served as a commissioner to Synod and General Assembly meetings and as moderator of the Presbytery of Charlotte, as a member of the General Assembly Nominating Committee and moderator of the Executive Presbyter Nominating Committee for the Presbytery of Philadelphia. He currently serves on the Board of Trustees of Louisville Presbyterian Theological Seminary.
In his life away from church, he enjoys quiet nights at home and planning the next family trip, tending to the lawn and reading good books. A life-long admirer of Abraham Lincoln, he has cheered for and fretted over the Atlanta Braves since childhood.
He has been married to Lori, a native of Fillmore, New York, since 1987. She is a Certified School Nurse who works in a local high school. Their son Michael is a CPA with Deloitte in Philadelphia where their daughter–in-law Corey teaches at an all-girls school in the city. Their daughter Emsley is a Registered Dietitian who has her own business and works part-time at Doylestown Hospital while their son-in-law Bryan is a partner in a local construction company. John and Lori are also proud grandparents of Emma, Ben, and Jaxson.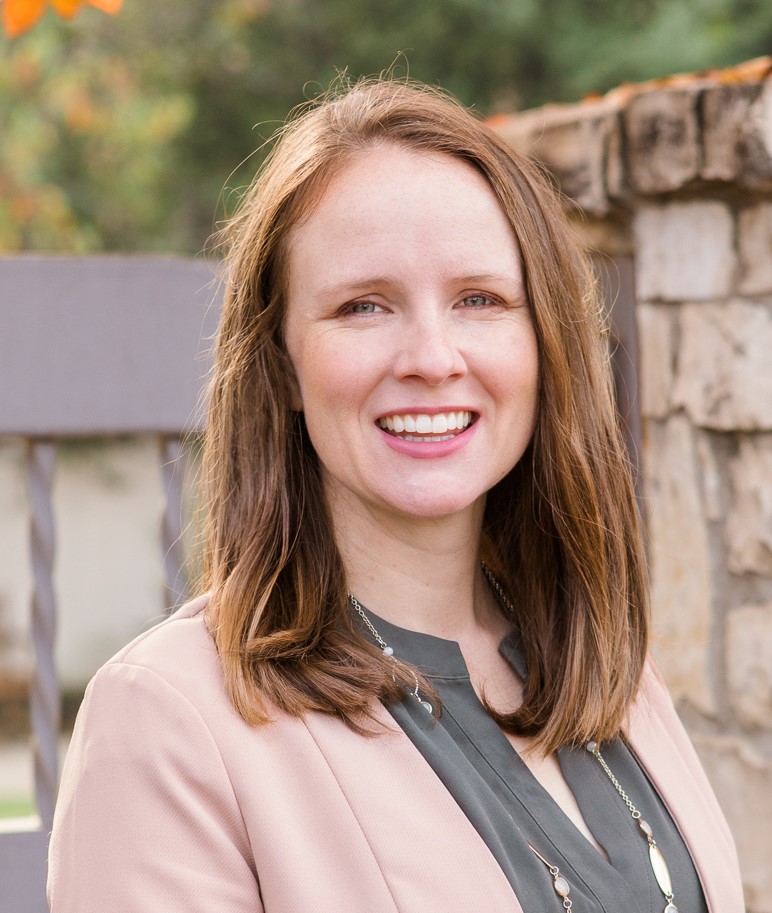 Becca is a Los Angeles native who joins the staff at DPC after a cross country trip with her husband Mike and two children Maisie & Royce (and three dogs.) She received a double major in History and Classics and a minor in Latin from California State University, Long Beach. From there, she continued to receive her Masters of Divinity degree from Fuller Theological Seminary. After seminary she worked as an Associate Pastor, in the areas of Spiritual Formation of adults, youth, children and families at Calvary Presbyterian Church in South Pasadena and then San Marino Community Church.
Beyond her ministry with a church, Becca has recently used her gifts as Moderator of her previous Presbytery, taken opportunities for continuing education through a pastoral leadership program through Pepperdine University, and developed a network of Southern California Presbyterian youth ministry.
Her husband's Philadelphia-based family has had several years to outfit her in all the Philly team gear for game days from the Eagles to the Phillies. But to be honest, her favorite part of watching a Phillies game is seeing her kids giggle their heads off when the Fanatic does silly dances!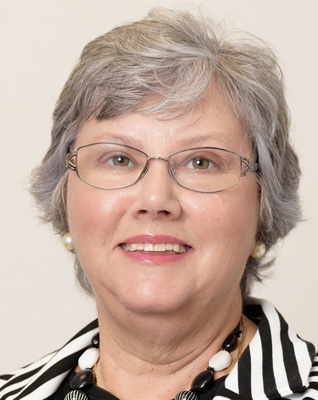 Pauline was born in Scranton, PA and grew up in Philadelphia. She and her family moved to Bucks County in 1992. She has a BA from Eastern University in Organizational Management, and a Masters of Divinity degree from Princeton Theological Seminary in 1999. Pauline was ordained at Neshaminy Warwick Presbyterian Church in December of 1999 where she was Associate Pastor for 3 years. She served the Presbytery of Philadelphia as an Interim Pastor at Supplee Memorial, The Anchor, and First Presbyterian of Ambler. It was her privilege to serve on the Presbytery's Coordinating Committee, a national committee responsible for reading, grading and writing the PC(USA) Ordination Exams. She served on the Polity Task Group that wrote the Polity Exam. In 2011 she became Chaplain, Director of Pastoral Care at Doylestown Hospital, until 2016 when she retired. Having failed retirement, she has worked part time as Spiritual Care Coordinator at Foulkeways Retirement Community in Gwynedd and now as part time Pastoral Care Assistant at DPC.
Pauline has 3 grown children who live in Philadelphia and two grandchildren. She lives in Chalfont. In her spare time Pauline enjoys books, movies, theater and lively discussions around the Arts, current events, and theology. She is a die-hard E_A_G_L_E_S fan!
Session
| | | |
| --- | --- | --- |
| Class of 2023 | Class of 2024 | Class of 2025 |
|  Geoff Fisher | Doug Barnett | Dave Buday |
|  Melissa Hauser | Tanner Benson | Christo Claassens |
| John Heisey | Glenda Childs | DeeDee Cox |
| Sherri Hoynak | Judy Chang Cody | Amy Edenson |
| Gavin Jones | Jenny Danzis | Honor Ford |
| Price Jones | Greg Jensen | Kim Keller |
| Jim Kmetzo | Janice Thomas | Bob Maxwell |
| Mary Lee Reiff | Katie Toner | Kristen Roland |
| Sharon Sager | | |
| | | |
| | | |
Clerk: Doug Barnett
Moderator: John Willingham
Board of Deacons
| | | |
| --- | --- | --- |
| Class of 2023 | Class of 2024 | Class of 2025 |
| Craig Clemente | Mark Chaikin | Sharon Cummings |
| Kelly Huggins | John Gwynne | Dot Fabian |
| Joe Jewusiak | Mike Paradiso | Trip Fisher |
| Kathy McQuate | Dennis Parenti | Alyssa Lewis |
| Peggy Moore | Linda Schumann | Nancy Nelson |
| Brian Shadle | Krista Spadt | Carol Tettemer |
| Connie Waters | Eileen Telly | |
| Cole Young | | |
| | | |
Moderator:  Kathy McQuate
Staff: Pauline Sexton