Children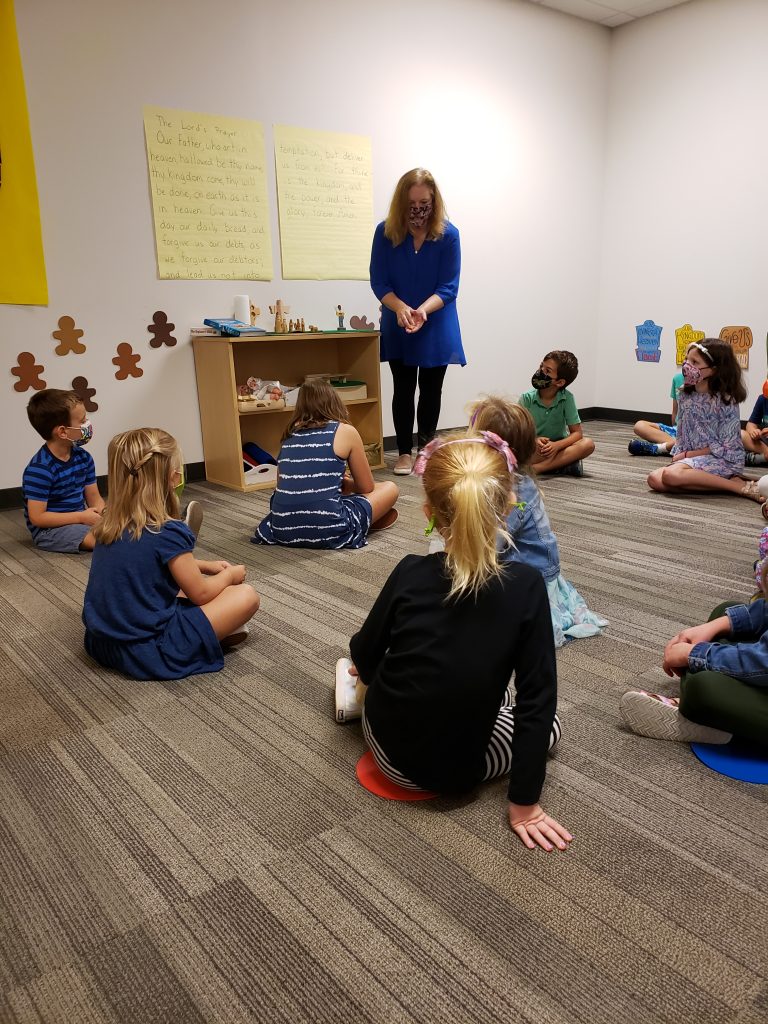 *All of our Children's ministries will follow our current mandatory indoor masking policy.
Parents! Click the button below for a printable at-a-glance rundown of all the Fall programs for Children, Tweens, and Teens!
Family Growth Group – Sundays, 9 to 9:20 am, in Fellowship Hall
This fall, we invite parents and children to join together in fellowship, as we consider a faith practice to help us remember God's love is with us all week. With all that is changing and uncertain, we will engage in activities aimed at strengthening our faith and living by God's gift of courage. This group is for parents and children in 4th grade and under, with a focus on children ages 4 to 9. All younger siblings are welcomed as well.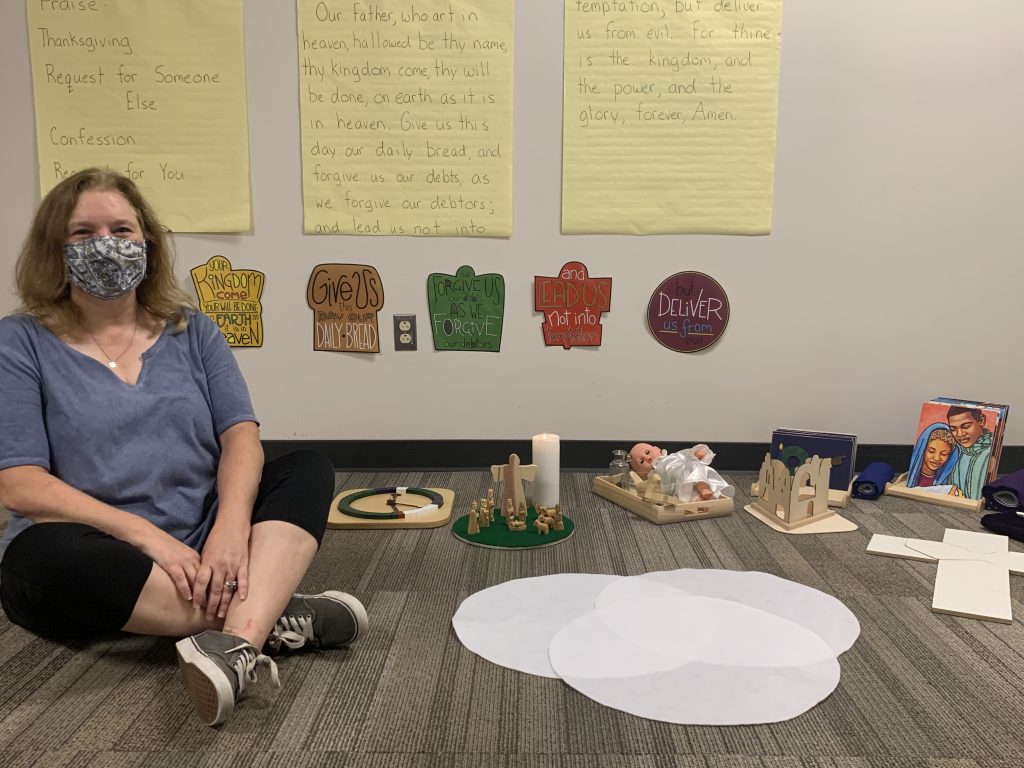 Children's Worship Time
We welcome children ages 4 to 2nd grade beginning on September 19 with a new focus. Using Godly Play, we give children a sense of community and a chance to experience a Bible story told with unique wooden figures. As children enter into each story imaginatively, they are invited to wonder about it as they make connections to their lives. Through the stories our children will experience many aspects of the ways we worship as they enter into the wonder of God's love for us. They return to the Sanctuary during the final hymn, or prior to Communion or Baptism if either is taking place.
"We have a lot of new ways of teaching our old Bible stories – helping the kids to connect with them and to feel God's presence even more," said coordinator Sharon Cummings. "It's a journey that they go on. They will see, and touch, and just experience Jesus together."