Mission Opportunities – Winter 2022/2023
Let's Get Involved!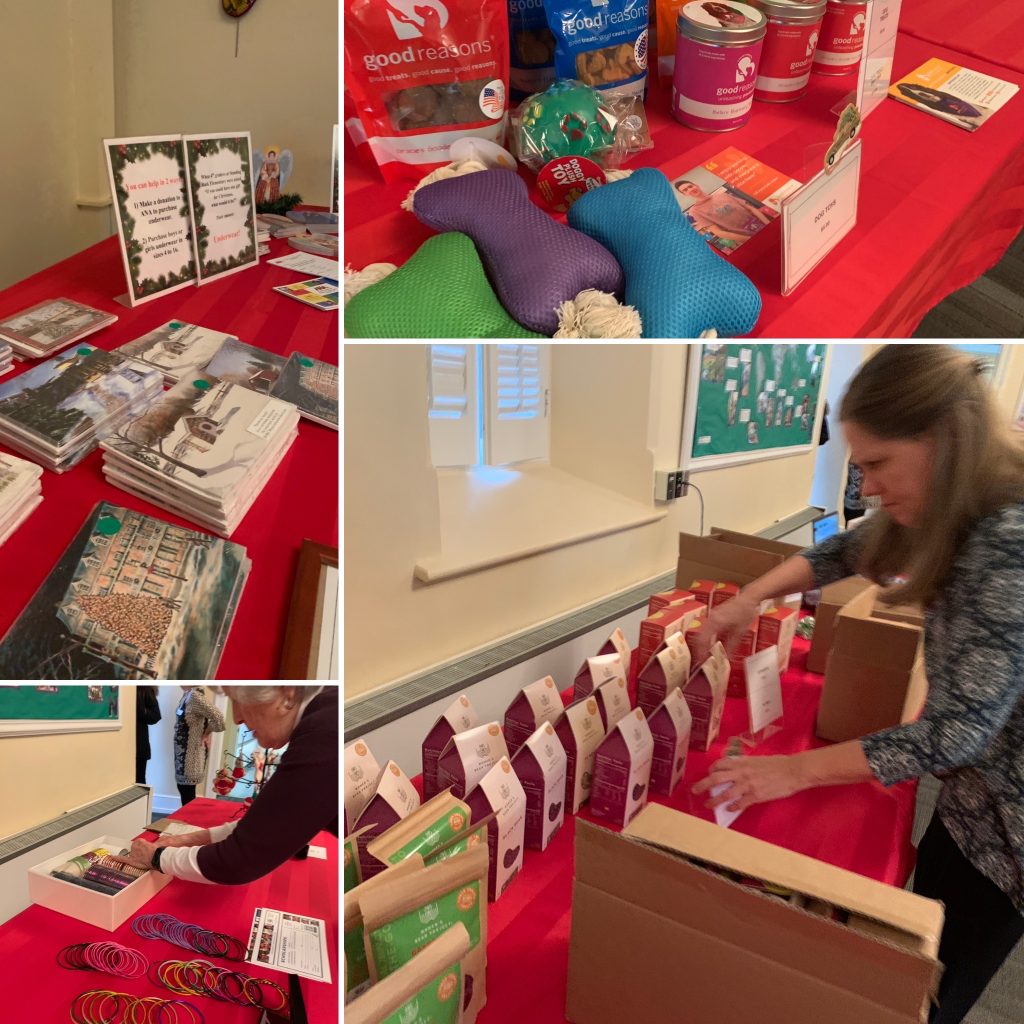 Advent Mission Market
With Christmas around the corner, the Advent Mission Market is an opportunity for you to give a gift twice, with proceeds going to charitable causes. The market will be open in the Celtic Cross Room on December 4 and 11 between worship services and between Lessons and Carols services. In addition to some of our favorite items from years past, we will also be featuring lots of new and different things. There are "product-less" opportunities to give in honor of a friend or loved one as well. Please consider this wonderful opportunity to give in a different way this Christmas!
Giving Tree Reminder
We are incredibly grateful that all of gifts have found givers this year and that we are able to make the holidays a more joyous time for those in need in our community. All gifts are due back by Sunday, December 4. You may drop them off under the tree in the Andrews Hall lobby, at the Mission Market in the Celtic Cross Room, or in the church office during the week. Questions? Contact Erin Rizk at erinr@dtownpc.org.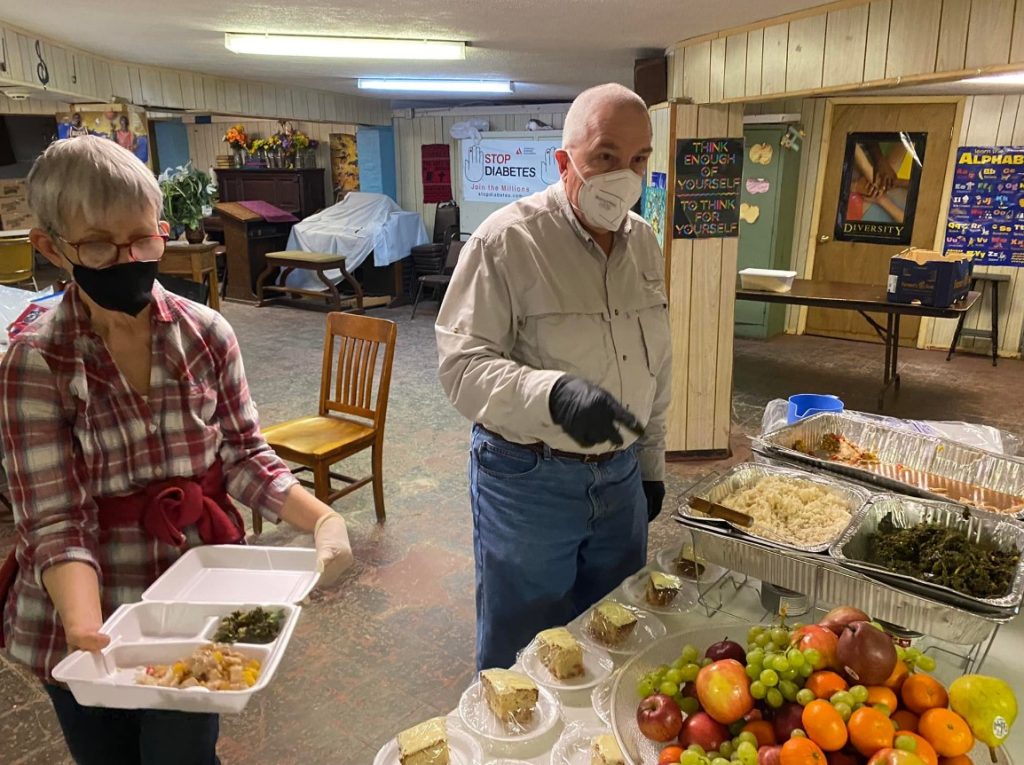 Bethel Presbyterian – Saturday Community Meal
Our Matthew 25 mission partner Bethel Presbyterian Church, serves a community meal to their community in North Philadelphia twice a month on Saturday. A group from DPC goes to assist and we are always in need of volunteers. To see how you can help, please visit bit.ly/DPC-BPC. Questions? Contact Erin Rizk at erinr@dtownpc.org.
Code Blue Trainings
CSSH, which operates our local Code Blue homeless shelters, opens for the season in December at Neshaminy Warwick, with DPC hosting again in February! We will need help from DPC members to staff the shelter in February. All volunteers must have attended a training and passed a background test, both of which can be done online. For more information on the training or the shelter, visit https://co2ssh.org
If you would like to help in the kitchen you can sign up here: bit.ly/DPC-CB
If you would like to purchase groceries sign up here: bit.ly/DPC-CBG
Thank you for supporting this critical effort!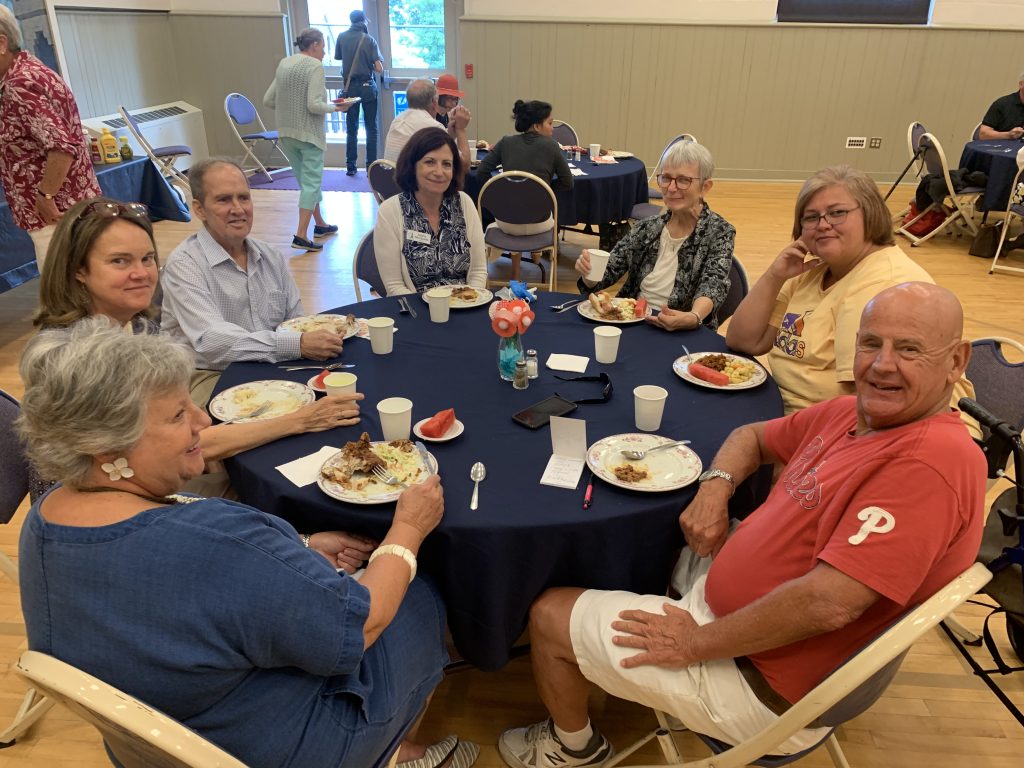 Food Drive and Community Meal
DPC's monthly Food Drive occurs every third Sunday of the month, as does our Community Meal which offers a warm meal for our members and guests from the community. To help out with the next Community set for December 18, CLICK HERE. This will be our Christmas Meal and we'll take part in a Christmas Carol singalong and beautiful music from Bev and Jeff Fulgham! To donate to the Food Drive, simply drop off food at the entrance to the Sanctuary or to volunteers under the bridge on Mechanics Street on Sunday, December 18 from 9:15 to noon.
Red Cross Blood Drive
Tuesday, December 27, 10am – 3pm in Fellowship Hall
There is a major shortage of blood nationwide, and donations are desperately needed. Please consider giving the gift of life this Christmas! To sign up, contact Erin Rizk at erinr@dtownpc.org or visit the Advent Mission Market tables.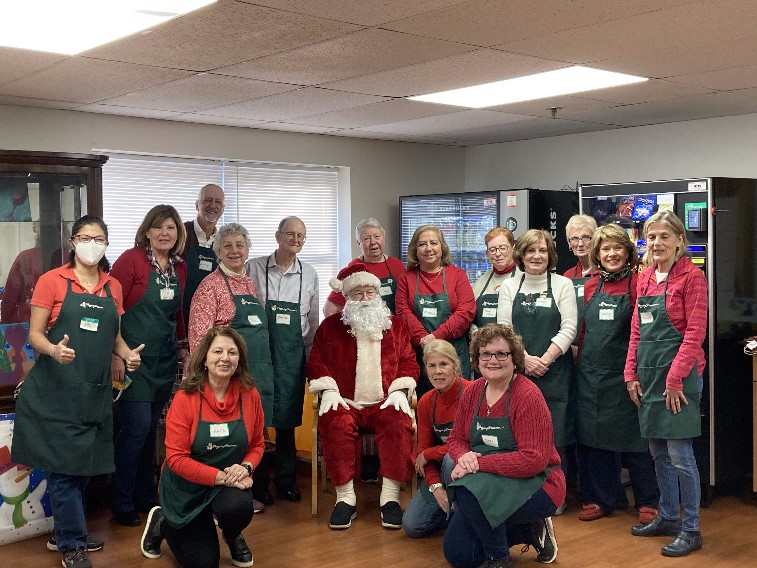 Wrapping Presence Update
Wrapping Presence is now in its 28th season of giving joy and dignity to residence-bound individuals. Last year COVID prevented teams from going to the nursing homes and through the use of a "Sears Catalogue," residents were able to choose gifts for loved ones. The teams gathered at DPC to wrap, bag, and tag the gifts while cookie-bakers cranked out cookies for many to enjoy. Drivers picked up sleigh loads of gifts destined for the 19 nursing homes.
This year, like much of the world, Wrapping Presence has gone hybrid with ten of the nursing homes requesting an in-person program. The others have continued with the catalogue selection. Christmas cards, calendars, homemade cookies and handmade door decorations continue to enhance the program and many hands make all of this possible. A wonderful thank you to all of the helping hands that have stepped up and adapted to the ever changing situations that we all deal with each day. Another thank you to all who joined in supporting the fund raising event at UNOs in the fall. Merry Christmas and Happy New Year to all! For more information and to volunteer with Wrapping Presence, visit the organization's website HERE.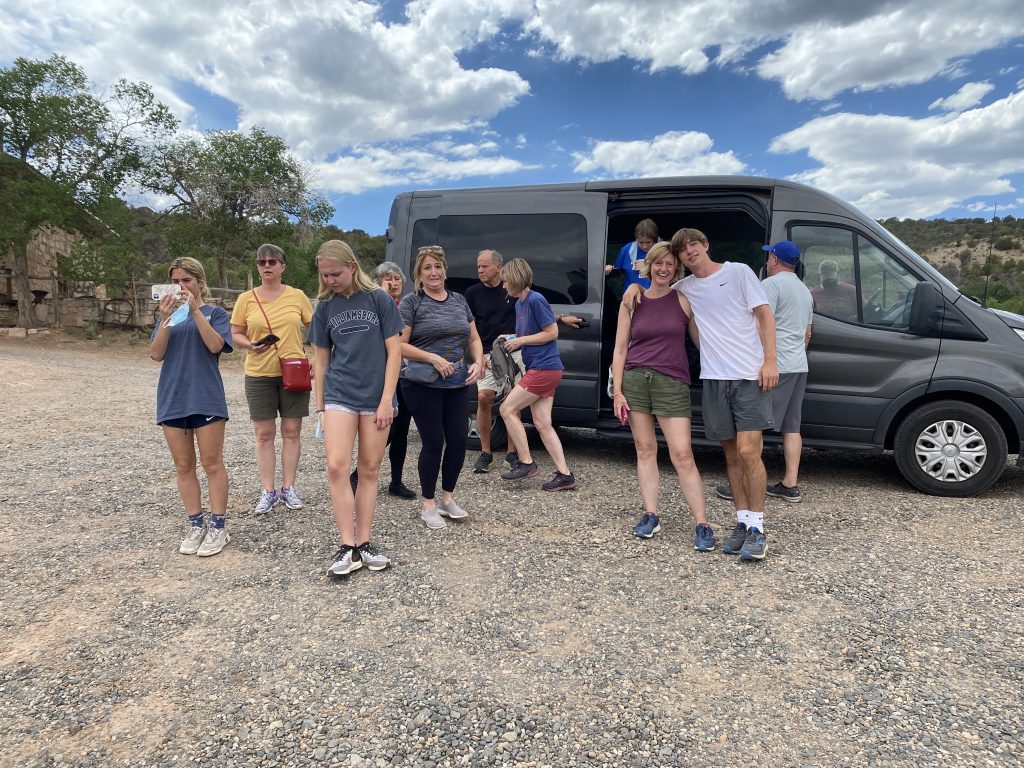 Southwest Mission Trip – Save the Dates!
Work Trip – March 11 to 18, 2023
Cultural Trip – September 16 to 23, 2023
---
SPECIAL OFFERINGS
Christmas Joy Special Offering
A Presbyterian tradition for almost 75 years, the Christmas Joy Offering is one of the four special offerings designated by the General Assembly of the Presbyterian Church (U.S.A.) to provide congregations direct ways of supporting specific causes that help those in need. Your gifts go to support retired church workers and racial-ethnic students at
PC(USA)-related colleges. Join your fellow members as we assist leaders of our past and future. This year's offering will be received on December 18.
Christmas Eve Offering
This year's Christmas Eve Offering will go to Presbyterian Disaster Assistance support Hurricane Ian relief in Florida. PDA is working with the affected presbyteries to assess the aftermath and offer support and resources. Emergency grants have been disbursed and National Response Team members are deployed, and the work is ongoing to meet long-term needs! Thank you for your support.  
THANK YOU!
Thanksgiving Offering – Thank you!
Thank you to all who contributed to the Thanksgiving Offering last month. We were able to send $765 to Doylestown FISH, which will go to help neighbors in our community who are in crisis.
Thank you from Bethel Presbyterian Church
Many thanks to everyone who contributed to the Bethel Thanksgiving Meal request with a variety of items including turkeys, fruit, vegetables, water, juice, soda, plates, and baskets to make fruit baskets for their seniors, along with $500 in gift cards for their Thanksgiving guests! We were also able to collect about 350 coats, along with hats, gloves, and scarves to pass out to those in need in that community.