Ministry in Motion
Volunteers and paradegoers made this year's Memorial Day picnic so special and fun. Take a look!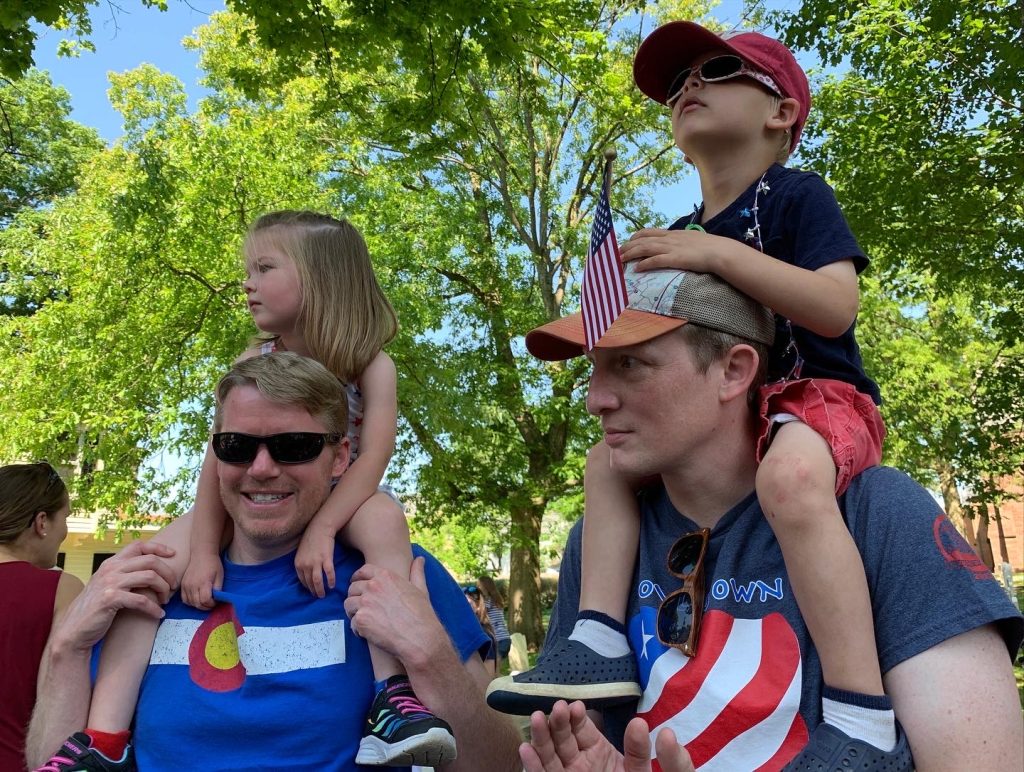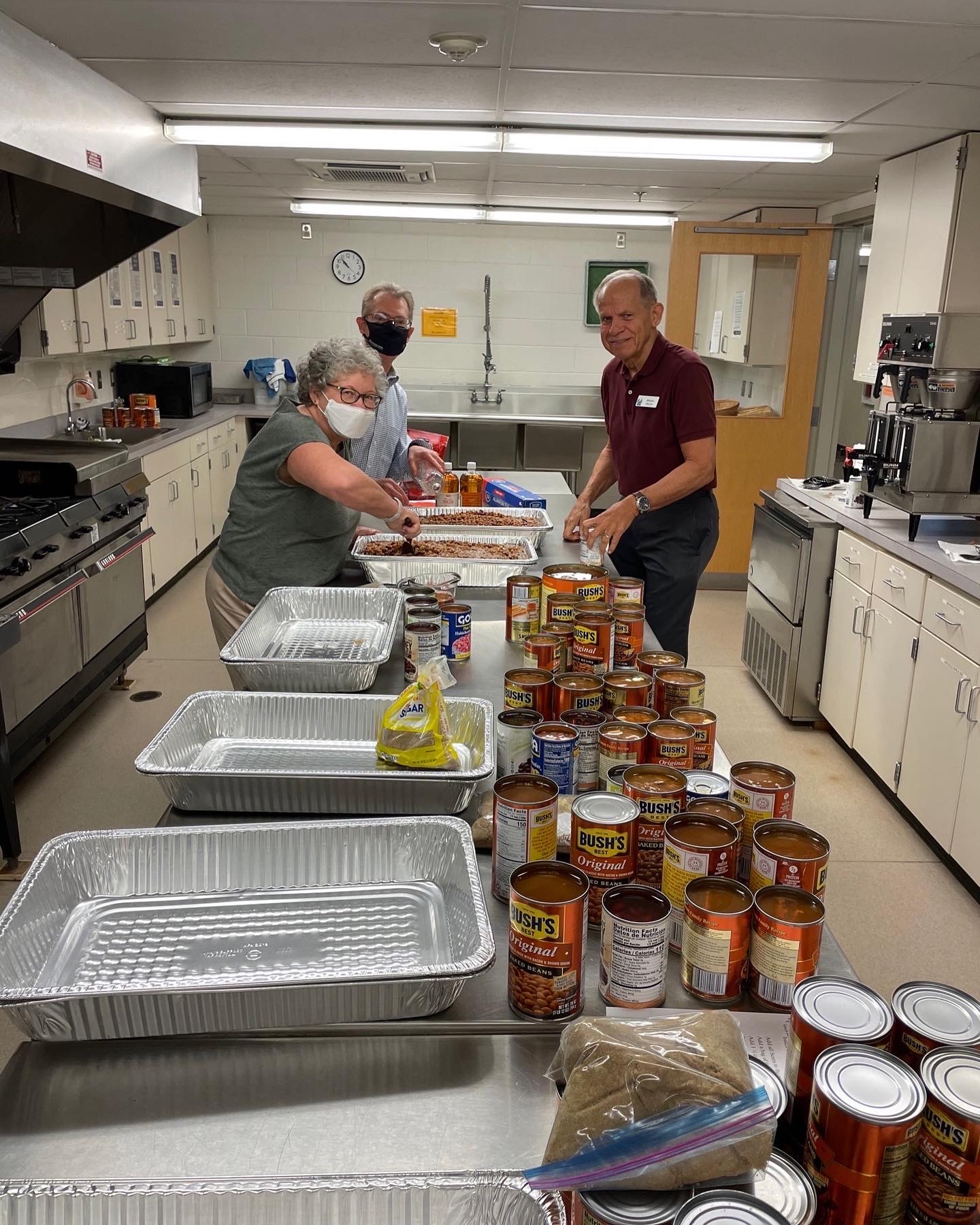 ---
Members of DPC staff recently made donations to the food pantry Fisherman's Mark which provides food support, education, and social services in Lambertville and the surrounding communities. Then we spent the morning weeding and cleaning at Lambertville Academy preschool. We met some amazing folks who selflessly work to support those in need each and every day. We encourage you to learn about and support these wonderful organizations.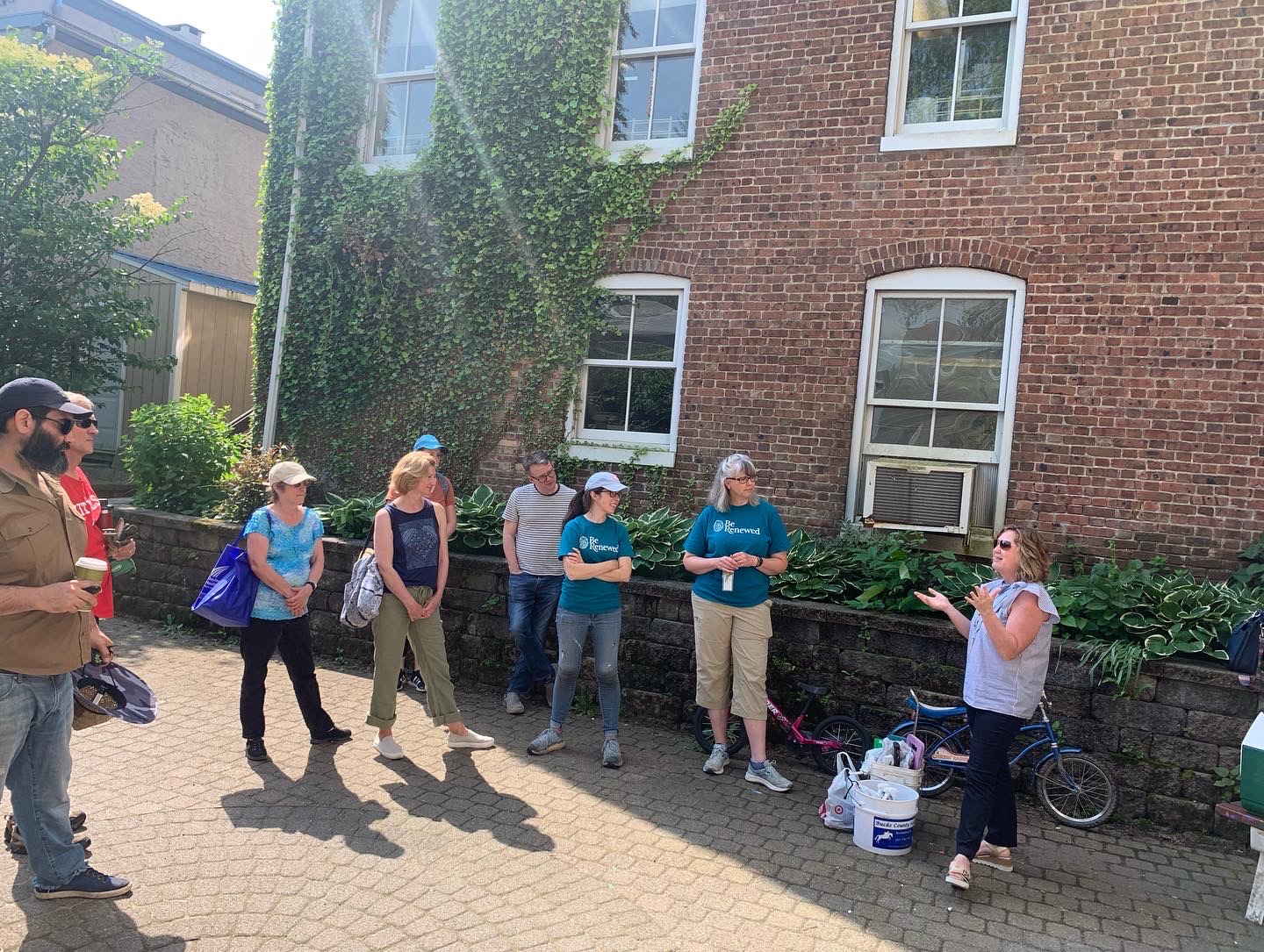 ---
On March 13 we gathered for an event we called Soul-Full, sponsored by the Matthew 25 Task Force. We welcomed Dr. Dumpson, renowned choral conductor, who teamed with our Chancel Choir to help lead us all in song. He provided insight into the history and culture infused within selected African-American Spirituals as we continued to learn, grow, and expand our outlook.
Following the soulful songs, we moved to Fellowship Hall where David Marable, Executive Director of the non-profit Amazing Grace Blessings, explained what makes Soul-Food so special. He explained that while the cuisine is ingrained within the African-American experience, cultures from around the world connect to food in similar ways.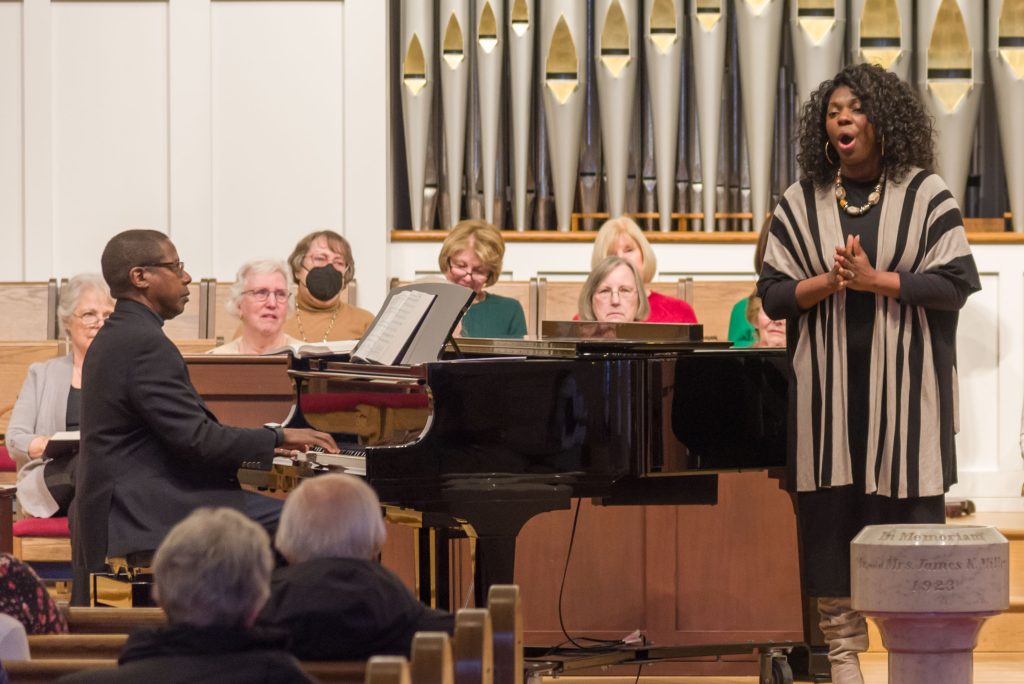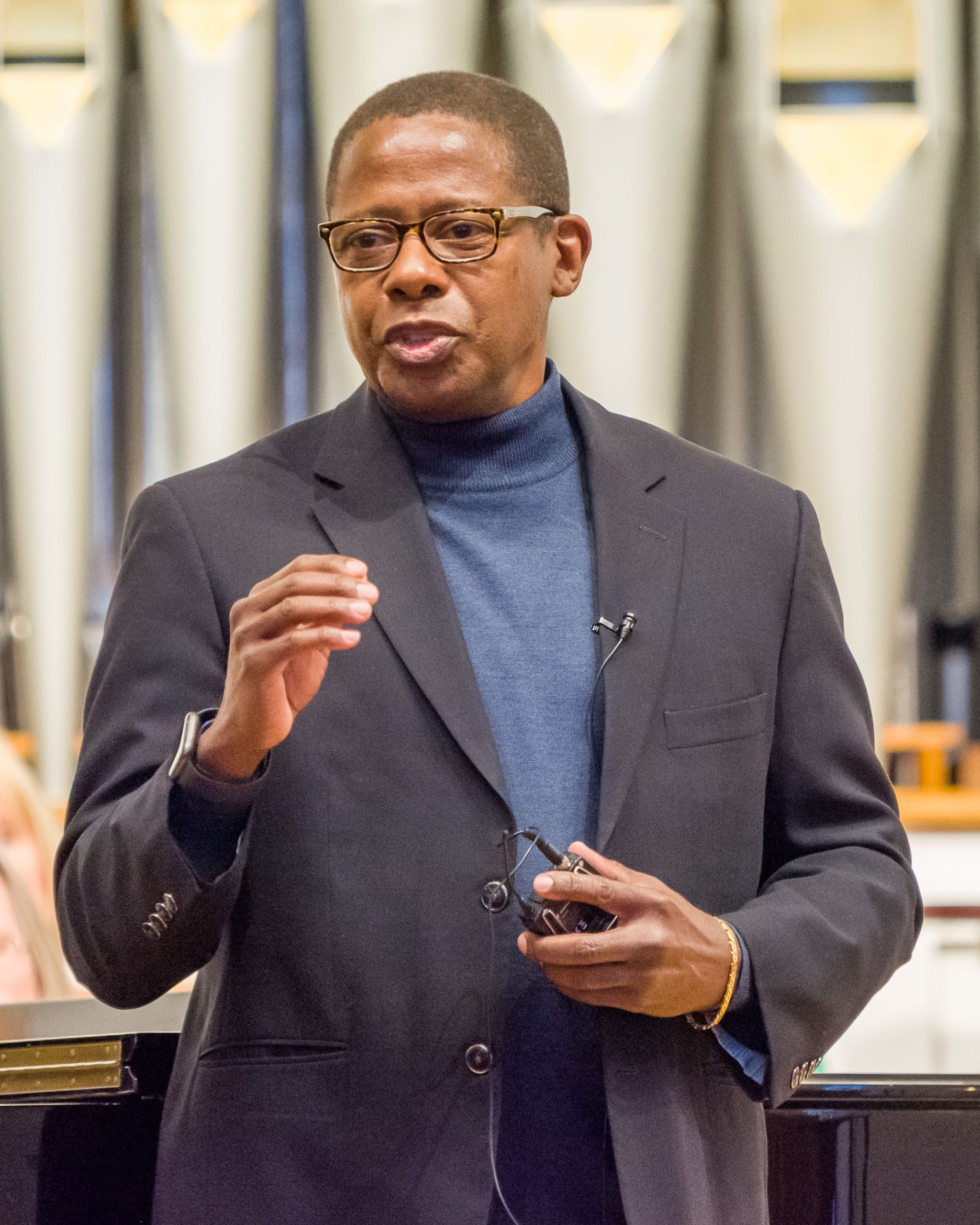 ---
DPC's Chancel Choir and Orchestra joined with the Bucks County Ecumenical Choir in April to offer a spring concert featuring Dan Forrest's "Requiem for the Living." We are grateful and proud of all the practice and faithful dedication that went into bringing us such beautiful music.