Adult Ensembles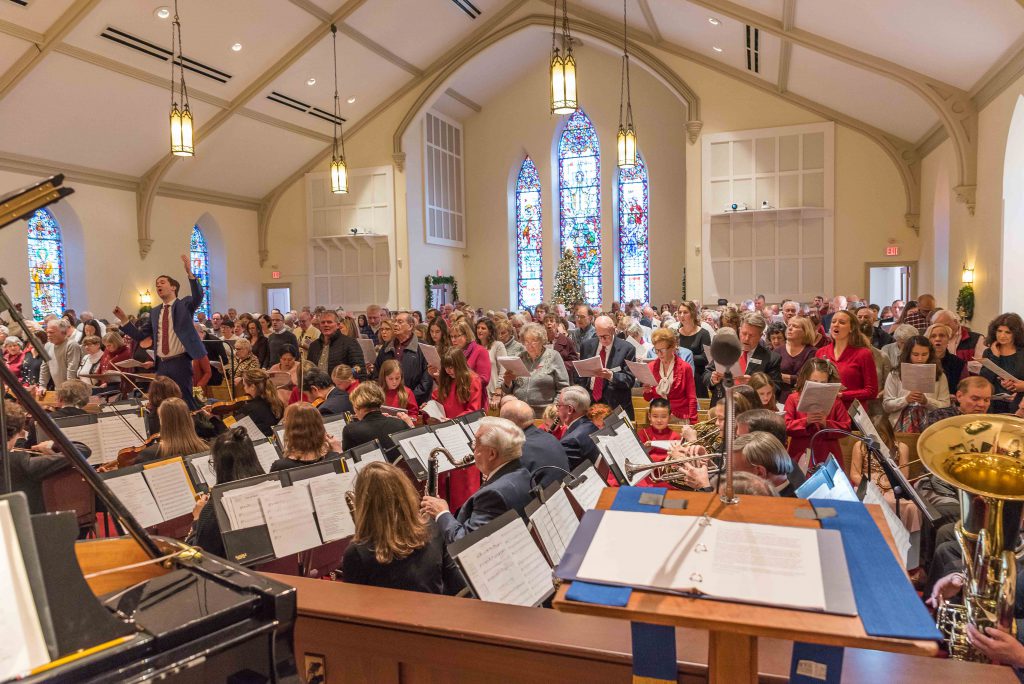 Chancel Choir
Rehearsals: Thursdays, 7 to 9 pm
This choir is the mainstay of our music leadership in worship. Join a community of people who love music and love to offer their gifts to God in worship.
Ecumenical Choir
The Ecumenical Choir rehearses seasonally, and is open to singers throughout the Bucks County area, many of whom are not otherwise affiliated with DPC. The Ecumenical Choir joins with the Chancel Choir and Orchestra to present a service of Lessons and Carols each December, and a major work each spring.
Celestial Bells
Celestial Bells is a beginner level ensemble for youth and adults interested in learning more about the art of handbell ringing. No experience is necessary for this ensemble. Please stay tuned to this site for more information about ensemble meeting times as plans are finalized.
Joyful Bells
Rehearsals: Thursdays, 6 to 7 pm
This ensemble is for intermediate/advanced adult ringers.
Orchestra
Rehearsals: Sundays, 7 to 8 pm 
DPC's Orchestra offers opportunity for professional and avocational musicians spanning both sacred and secular music. The Orchestra participates in Sunday morning worship about once per month and is a foundational ensemble for our December Lessons and Carols and our Spring concert with the Ecumenical Choir.