Adult Ensembles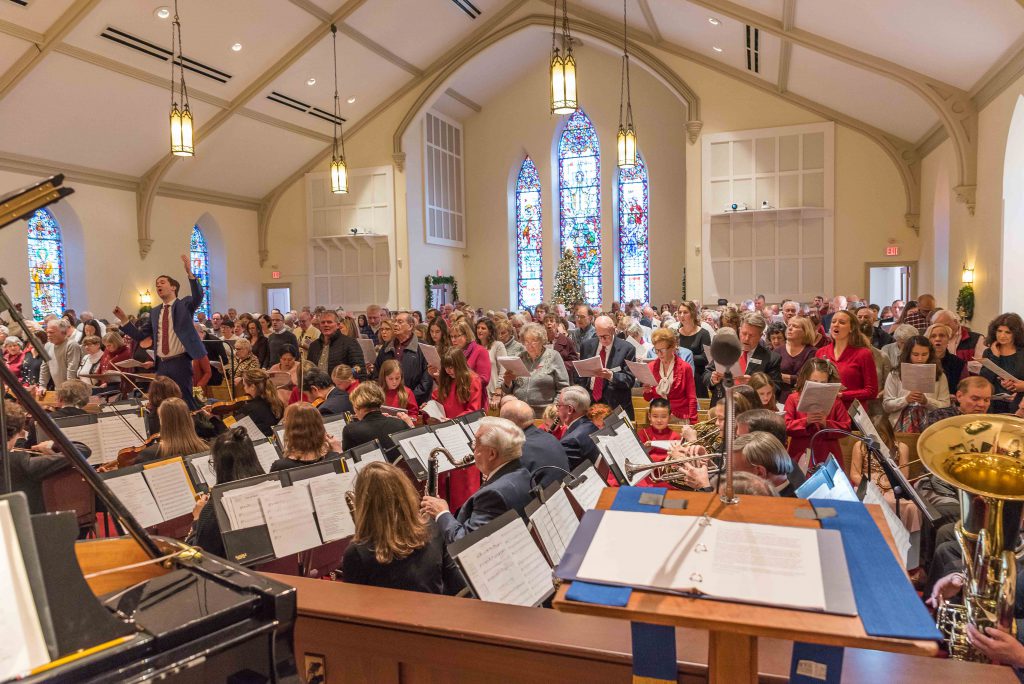 Chancel Choir
This choir is the mainstay of our music leadership in worship. Join a community of people who love music and love to offer their gifts to God in worship.
Ecumenical Choir
The Ecumenical Choir rehearses seasonally, and is open to singers throughout the Bucks County area, many of whom are not otherwise affiliated with DPC. The Ecumenical Choir joins with the Chancel Choir and Orchestra to present a service of Lessons and Carols each December, and a major work each spring.
NEW! Celestial Bells
Rehearsals: Wednesdays, 6:30 to 7:15 pm
In a time when singing and playing wind instruments is more challenging, handbells provide a wonderful way to make music together and praise God while still following social distancing and masking requirements. No experience is required for this ensemble, which is designed specifically for beginning adult ringers!
Joyful Bells
Rehearsals: Thursdays, 6:15 to 7:15 pm
This ensemble is for intermediate/advanced adult ringers.
Orchestra
String Ensemble Rehearsals: Wednesdays, 7:30 to 8:30 pm
This ensemble welcomes teens and adults of all skill levels. Due to COVID-19, this ensemble is currently rehearsing with the string section only.