Library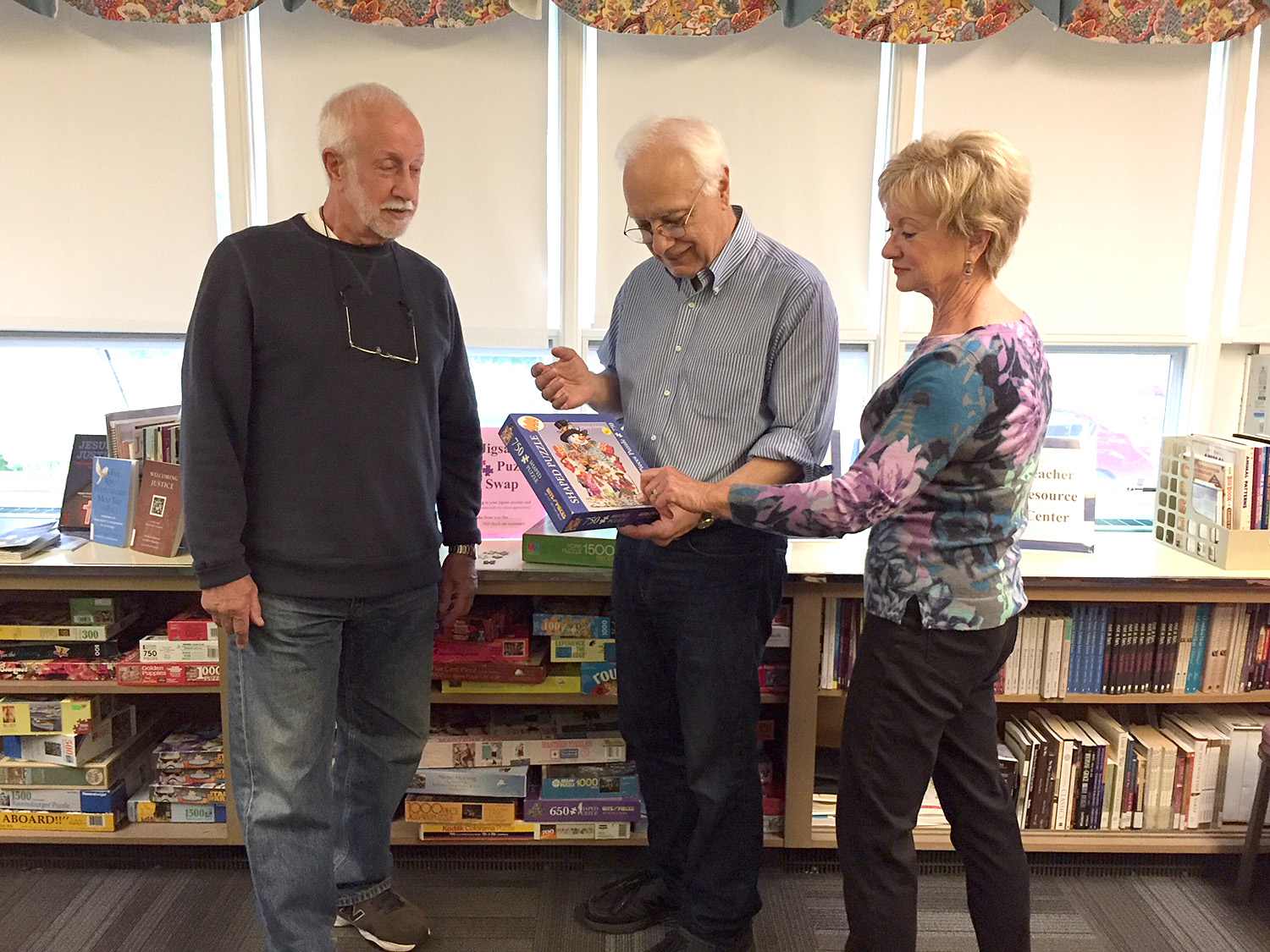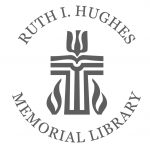 Our library is open when Andrews Hall is open!
We invite you to stop by each month to see a special front desk book exhibit from one of the following committees: Adult Education, Aid for Friends, Deacons, History, Music, Small Groups, Wrapping Presence, and Youth.
Read and Chat Book Discussion
The book group meets on the second Wednesday of each month at 1 pm and ends no later than 2:30 pm. Meetings will be held outdoors if weather allows and in the Celtic Cross Room. Join us! Contact Joyce Baral 215-348-8335 for questions. Below is the schedule for 2023-2024:
Sept. 13 – Lessons in Chemistry by Bonnie Grams
Chemist Elizabeth Zott is not your average woman. But it's the early 1960s and her all-male team at Hastings Research Institute takes a very unscientific view of equality, except Calvin Evans; the lonely, brilliant, Nobel–prize nominated grudge-holder who falls in love with her mind.
 Oct. 11 – Girl In Translation by Jean Kwok
Girl in Translation is an unforgettable and classic novel of an American immigrant-a moving tale of hardship and triumph, heartbreak and love, and all that gets lost in translation. This book exposes a world we rarely hear about.
Nov. 8 – One for the Blackbird, One for the Crow by Olivia Hawker
Wyoming, 1876. For as long as they have lived on the frontier, the Bemis and Webber families have relied on each other for survival. When the wives lose their husbands, they forge an unlikely sisterhood. When their children fall in love, these two resilient women must decide whether they can trust each other or risk losing everything.
Dec. 13 – Unless by Carol Shields
For 44 years Reta Winters has enjoyed a happy existence that is cracked wide open when her daughter, Norah, drops out to silently sit on a street corner, with a sign around her neck that reads 'Goodness'. Reta's search for reasons is a funny and unflinching meditation on where we find meaning and hope.
Jan. 10 – The Power of Being Seen by Roger Saillant
Saillant was a product of the foster care system in the 1950s. In this poignant memoir, he describes his journey with no shortage of emotional baggage, constantly doubting himself and wondering why he is being moved from place to place. His foster father only cares whether his work gets done.
Feb. 14 – The Mountains Sing by Nguyen Phan Que Mai
Set against the background of the Viet Nam war, this is an engrossing story of life in Viet Nam under Japanese through communist rule, clarifying the hardships of each era. Very informative, memorable characters.
Mar. 13 – So Long Chester Wheeler by Catherine Ryan Hyde
An uplifting novel about looking deeper into the heart and soul to form bonds with the last people we'd expect. Lewis Madigan is young, gay, out of work, and gets roped into providing end-of-life care for his insufferable homophobic neighbor, Chester Wheeler. An illuminating journey helps form a surprising new friendship.
Circulation Desk
We ask you to check out all materials before you take them from the Library. Circulation is self-serve. Books can be borrowed for three weeks; CDs and DVDs for one week. Write your full name and the date (include the year) on the card found in the back of the item and leave the card in the box on the circulation desk
Concourse: The Library's Computer System
Locating books and other materials is easy: just click on "Easy Word Search" and type in a title, subject, or author and click on "search." The list of available items will be displayed. Please note: because we do not track checked out books in the computer, all books will be marked as "in," when in fact they may be currently checked out.
Jigsaw Puzzle Exchange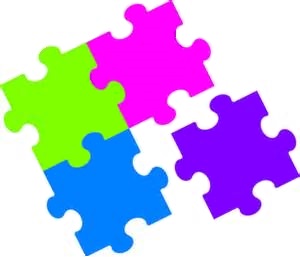 Something new has arrived in our Library … a Jigsaw Puzzle Exchange!  Bring your jigsaw puzzles to the Library to share with others and exchange it for ones you would like try. No sign out is necessary. The puzzles are located on a shelf under the long counter under the front.
CDs and DVDs Items
Our CDs and DVDs are housed in the Library. In the collection, you will find music and movies appropriate for all ages.
Books
The extensive children's collection has titles that would supplement topics you might be discussing in classrooms. Books are donated by the Committee for each child born to or adopted by Church families.
Thanks to the over 50 donations by Zondervan in 2008, the youth collection has expanded greatly.
Resources for Church School Teachers
DPC's Library and its resources are available to all Church School teachers. There is a special teachers' resource area located on the right-hand side of the shelf under the windows. These resources provide ideas for classroom activities, games, puzzles, bulletin boards, and more. They are divided into Arts and Crafts, Bible, Old Testament, New Testament, and Church Year. Check out for these items is the same as other Library items.
Magazine Swap
Located on the left-hand side of the shelf under the windows, magazines are available without check out. You are free to use these magazines in any way that is helpful to you. The Committee tries to keep the magazines weeded to the most current six months. We also invite you to donate your own current magazines.
Worship Resources
Looking for prayer(s) and / or worship resources – look in section 242 – 248, or search on the Library's computer.
Helpful Hints
Books with colored dots on the spine represent:
Green – Christmas
Yellow – Lent
Orange – Thanksgiving
Lime – Christian Health Ministries
Smiley Faces – Local school district reading list suggestions
Questions / Suggestions?? Contact the library: library@dtownpc.org