Tidings Tidbits
Our Children, Tweens, and Teens are gearing up for the Christmas season and beyond! Let's check in and see what they're up to…
Children's Ministry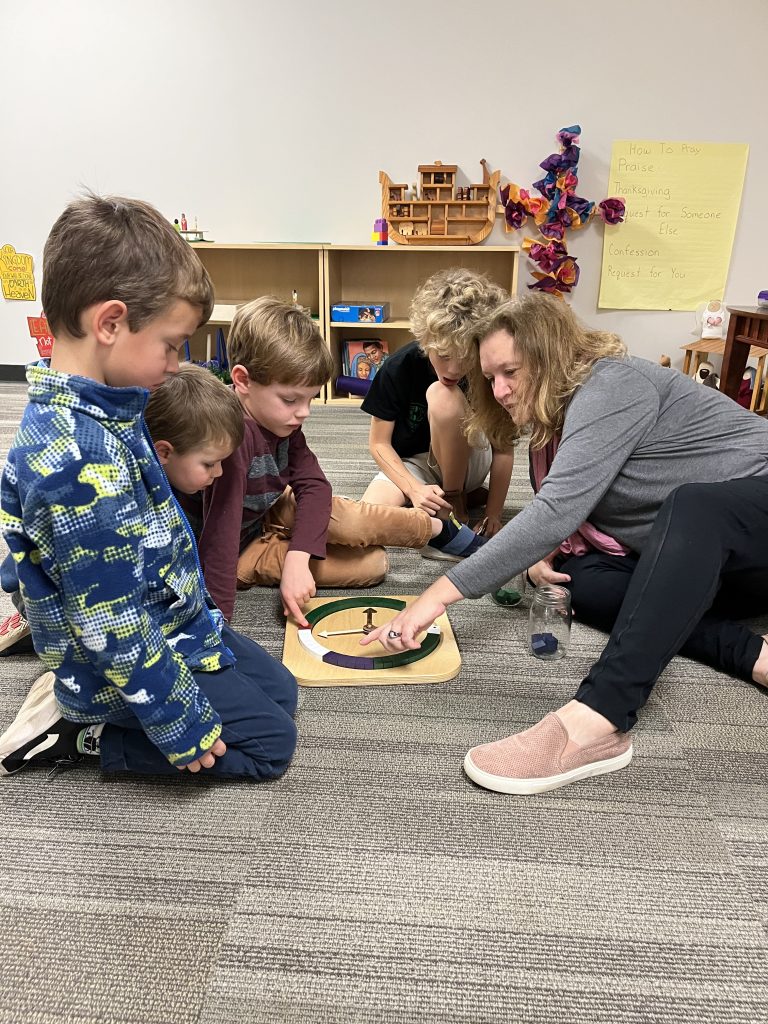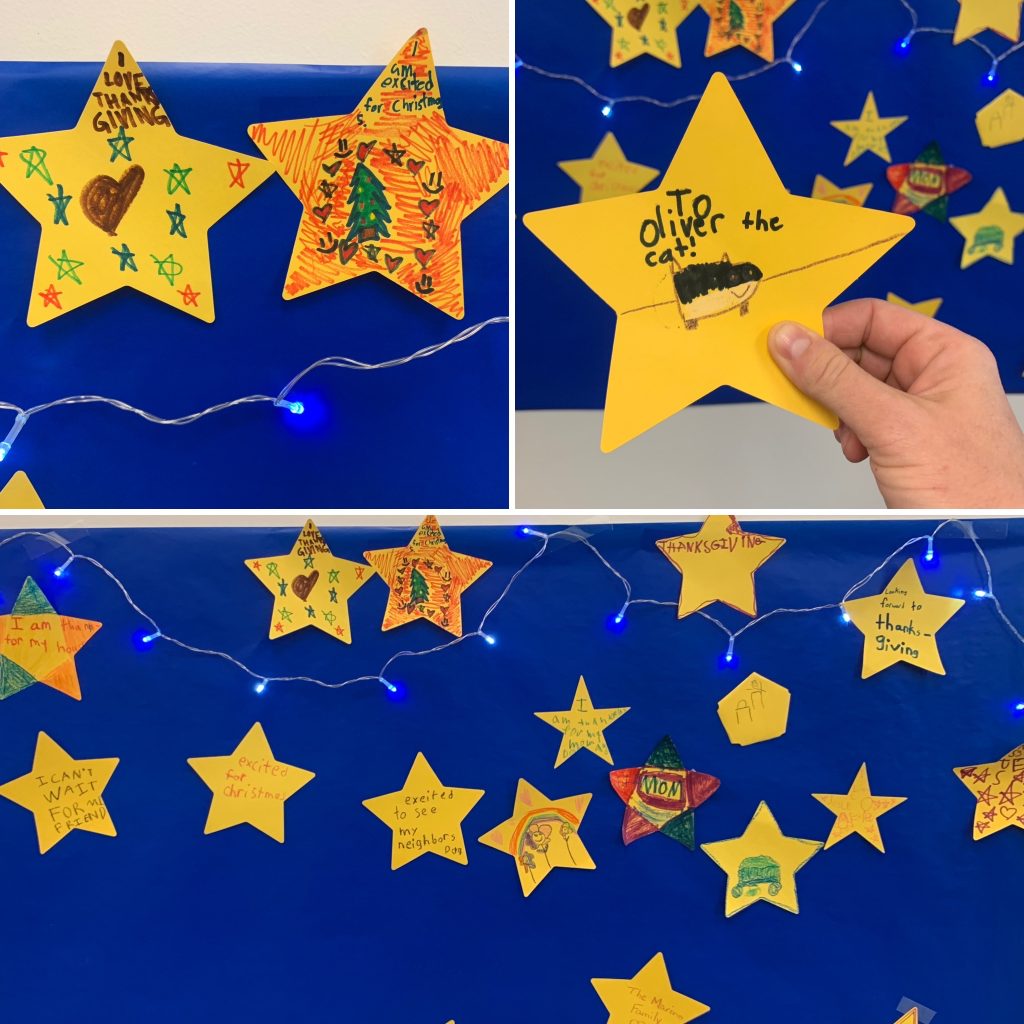 Each week our wonderful kids' Sunday School teachers have been encouraging the kids to write or draw a prayer concern on star.
As they attach it to the sky, we all pray. As Advent progresses, we have seen a sky full of joys and concerns that can serve as a visual reminder of the season's joys and concerns. 
In January we begin our new unit using the kids Bible app. Follow along with the challenges at home! 
Our beloved Sunshine Singers have all been rehearsing under the loving guidance of Ms. Geri and contributing to worship service!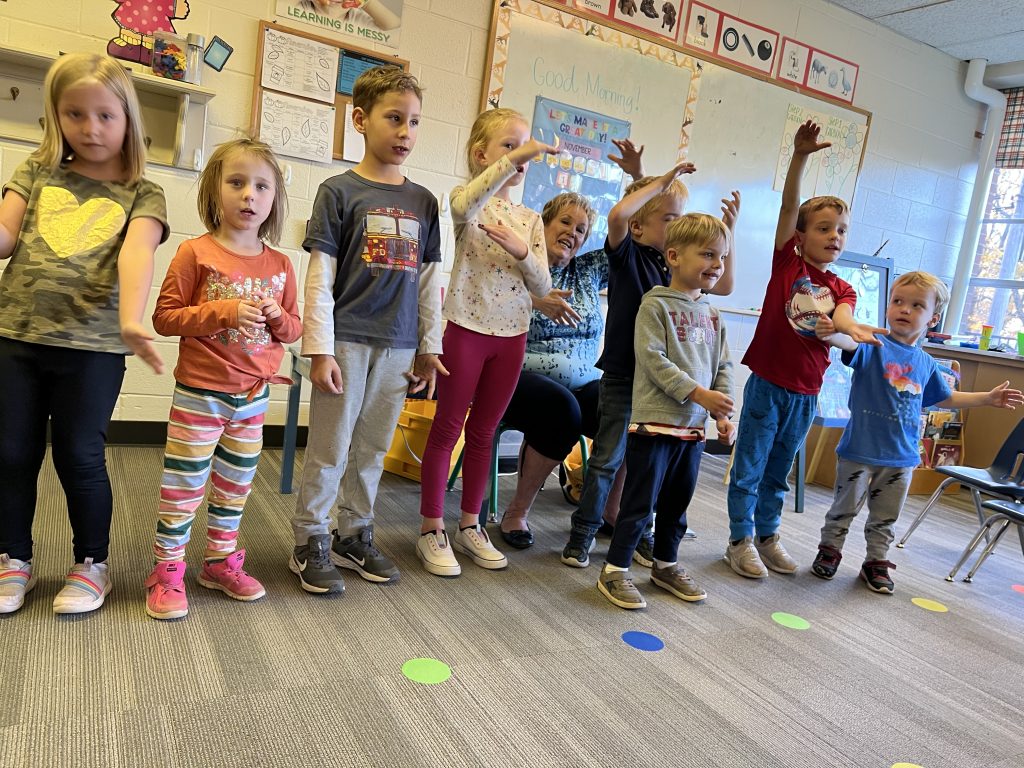 Tweens (Grades 4, 5, and 6) – Club 456 and the Celebration Choir and Bells
We've had a busy season celebrating all things Christmas and preparing to sing and present in the Nativity pageant Christmas Eve. After a short break, we will be back January 11th with Celebration Bells/Choir 5:00-5:30, Dinner 5:30-6:00, Club 456 6:00-7:15. Drop off and pick up under the bridge. 
-Your Club 456 Leaders wish you a Merry Christmas
Kelly, Erin, Glenn, Aly, Kyle, Becca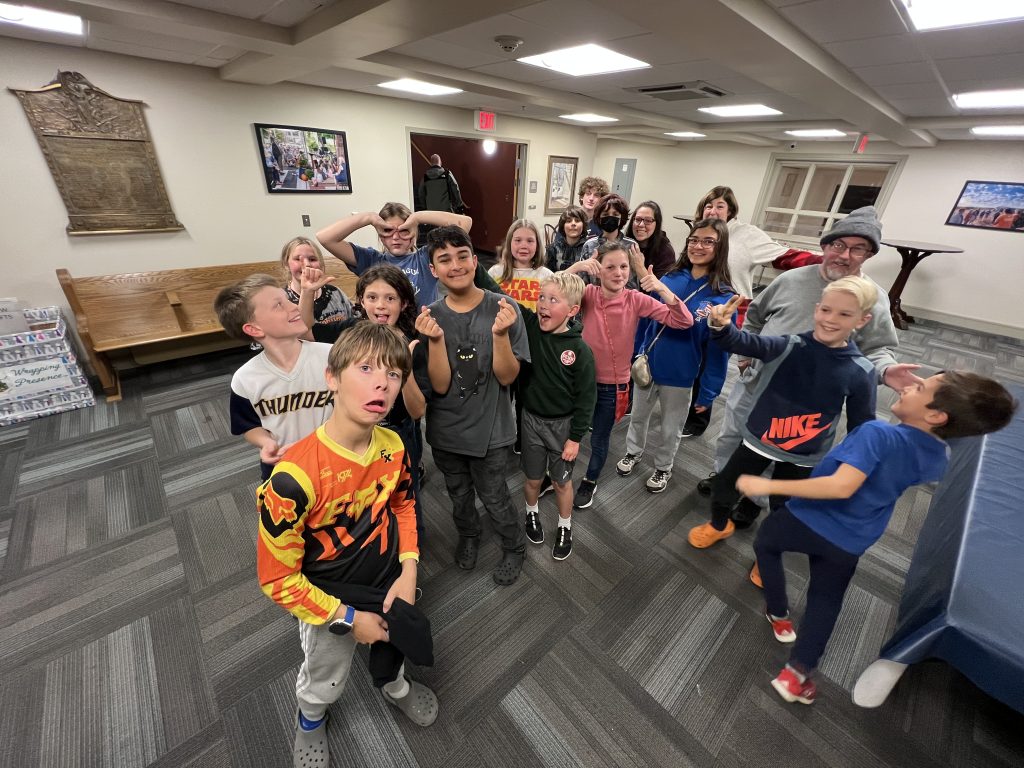 DPC Youth (Teens in grades 7-12) and Youth Choir
We had an awesome time as guests of Doylestown United Methodist Church last month! Next up for us is the annual White Elephant Christmas gift exchange at the Rolands'! Grownups are invited to stay and mingle upstairs, while the kids have all the fun downstairs. Friends welcome! 5:45-7:30 this Sunday!
The Winter Schedule is all ready to go with so many fun and engaging activities and outings in store.
Be sure to check out the Teens homepage to see the rundown!
The Youth Choir has been sharing its talents during worship and even sang with special guest baritone Clayton Mathews in the fall.