Growth Groups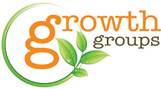 Growth Groups bring people together based on similar needs, stages in life, or other common interests to grow spiritually and develop a support network based on their faith. We believe these intimate environments provide the best place to grow spiritually and develop deep, meaningful Christian friendships. They're a place you can learn, ask questions, pray, socialize and meet Jesus together. Growth Groups are open to everyone including those who are not members of DPC.
Some groups will meet in-person, while some offer virtual participation. We invite you to take a look at these descriptions and schedules and find which group fits with your interests and schedule!
---
Falling Upward: A Spirituality for the Two Halves of Life by Richard Rohr
Led by John Willingham
Meets in the Ruth I. Hughes Memorial Library in Andrews Hall, Wednesdays, 6:30 pm, June 8, 15, 22 and July 6, 13, 20.
In the first half of our life, we are naturally preoccupied with establishing our identity—climbing, achieving, and performing. But those concerns will not serve us as we grow older and begin to embark on a further journey that can involve challenges, mistakes, and suffering. In this thought-provoking book, Rohr offers a new paradigm for understanding one of the most profound of life's mysteries: how our failing can be the foundation for our ongoing spiritual growth.
---
The Irresistible Revolution by Shane Claiborne
Led by Pauline Sexton
Meets at Pauline's home, Thursdays, 7 pm, July 7, 14, 21, and 28.
This is the true story of how a group of college students got involved with homeless in Philly and it changed the trajectory of their lives. Believing Mother Theresa "do small things with great love," Shane Claiborne writes honestly about the ways God was working in and through the people he and other students were getting to know. This is an engaging and challenging book about living out Jesus words.
---
So, you want to be a Growth Group facilitator/co-facilitator?
Led by Becca Bateman
Meets on Zoom, Tuesdays, 7 pm, June 14, 21, 28, July 5, with an in-person dinner July 12.
Three things a growth group facilitator needs to be: friendly, willing to wonder how God might lead through them, & signed up for this growth group opportunity! Join in this unique growth group about becoming a facilitator at DPC. We will create a support system together of future growth groups facilitators and co-facilitators. We will gather on zoom with an in-person offering to celebrate.
---
DPC Moms Group
Led by Megan Craig
Meets on Megan's back porch or on FaceTime video call, Wednesdays, 8 pm, June 15, 22, 29, and July 6, 13, 20, and 27, open to moms of infants to high schoolers.
A mid-week small group for Moms of infants to high schoolers where we will listen to a weekly podcast and reflect on its relevance in our busy lives. Topics from parenting to feeling burned out to relationships will be discussed together, over snacks and drinks, as we figure out this parenting/living in 2022 and how our faith messily fits into it all.
---