Growth Groups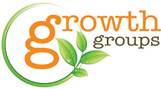 Growing in faith is never easy. While it takes personal strength and the willingness to look within, sometimes help from others on a similar journey can be a gift. Joining a Growth Group can put you in touch with those searching for answers and seeking a meaningful relationship with God and others. The short-term sessions can allow you to try something new, without an extended commitment. The small group size encourages insightful, open discussion and time for all perspectives to be shared. Take a moment to consider how one of the groups offered this session might help you to grow. Feel free to invite a friend to join you.
Some groups will meet in-person, while some offer virtual participation. We invite you to take a look at these descriptions and schedules and find which group fits with your interests and schedule!
---
Gun Violence Prevention: Growth Thru Action
Led by Amy Edenson
Meets on Zoom, Tuesdays, 7 pm, January 10 and 24, February 7 and 21, March 7 and 21.
The purpose of the Gun Violence Prevention Group is to discuss how we, as Presbyterians, can respond to the increased gun violence in our country. Materials will be shared at the meetings. Discussions will be open ended as we seek ideas and consensus on how to proceed, and explore the role of DPC. We encourage individuals to share their own thoughts, content, and resources and we look forward to sharing the findings of the group after we have completed our time together. This group continues its discussions which began in the fall and has already begun meeting this season. However new members and new perspectives are always welcomed and encouraged. Amy can share content which will bring you quickly up to speed!
Life After Life, by Raymond Moody
Please note this group has reached its limit for participants and registration is now closed.
Led by John and Lori Willingham
Meets on Zoom, Wednesdays, 6:45 pm, March 1 – 29.
During the Season of Lent, we will reflect on this work by a world-renowned scholar, lecturer, and researcher; the leading authority on near-death experiences. A fellow physician said of him "Dr. Moody's research has rippled throughout the world and has helped in no small part to form our modern expectation of what we will experience after death—the tunnel, the white light, the present of long-dead loving ones waiting for us on the 'other side.'"
Stations of the Crosses, by Scott Erickson
Led by Becca Bateman
Meets in Andrews Hall Room 211, Wednesdays, 7:15 – 8:15 pm, March 1 – 29
Week by week we will explore texts and art by Scott Erickson in creating our own art installation at DPC that will encourage our own spiritual journey and others. The art pieces that we will install will be a cross-section of elements, ideas, and objects from Jesus' life. The crosses are not a reminder of Jesus' death but a reminder that God has overcome the darkness that exists in world.
Earthcare Team: Growth Thru Action
Led by Diane Paul and Scott Nichols
Meets on Zoom, Thursdays, 7 pm, February 9 – March 30
We are focused on ways in which we as compassionate Christians can become more active in caring for God's planet. We are exploring a number of initiatives in the areas of worship, education, facilities management, and outreach.
Living in the Light of the Resurrection, by Tim Mackie
Led by Steve Spadt
Meets on Zoom, Thursdays, 8 pm, February 16 – March 23
Have you ever felt like "Jesus died for our sins" wasn't the whole story of the resurrection? Why did He need to die so violently? What happened? And what does it mean for us today? Join us as we grow into a transformative understanding of God's greatest gift. Each week, as we march closer to Easter, we'll watch and learn from Bible scholar and pastor, Tim Mackie, as he shares his deep insights through a series of 5 sermons. We'll spend 40 min watching each video together, followed by 20 min of discussion.
The Good Place
Led by Jeff Toner and Terry Herring
Meets in the Ruth I. Hughes Memorial Library in Andrews Hall, Fridays, 7:15 am, February 10 – March 31. Will need access to Netflix.
We will be watching the first two seasons of "The Good Place", which is about 1.5 hours of television each week for 8 weeks and then discussing the episodes on Friday morning.
The Good Place blurb: "The Good Place is an American fantasy comedy television series created by Michael Schur. Although the plot evolves significantly over the course of the series, the initial premise follows Eleanor Shellstrop, a woman welcomed after her death to the Good Place, a highly selective Heaven-like utopia designed and run by afterlife "architect" Michael as a reward for her righteous life. She realizes, however, she was sent there by mistake and must hide her morally imperfect past behavior. Her seemingly perfect neighbors, and open-hearted soul mate, help her realize that it's never too late to change. With the help of her new friends — and a few enemies — Eleanor becomes determined to shed her old way of life in hopes of discovering a new one in the afterlife."