Growth Groups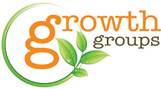 Growth Groups bring people together based on similar needs, stages in life, or other common interests to grow spiritually and develop a support network based on their faith. We believe these intimate environments provide the best place to grow spiritually and develop deep, meaningful Christian friendships. They're a place you can learn, challenge yourself, ask questions, pray, socialize and connect through your relationship to Jesus. We are hopeful that Growth Groups will encourage community and action that will continue beyond each session. Growth Groups are open to everyone including those who are not members of DPC.
NEW this season: two groups are sponsored by DPC's Peace & Justice Committee. These "Growth thru Action Groups" will explore issues of current significance and push for meaningful change.
Some groups will meet in-person, while some offer virtual participation. We invite you to take a look at these descriptions and schedules and find which group fits with your interests and schedule!
---
Growth thru Action Group: Gun Control Advocacy
Led by Amy Edenson
Meets in Room 211 in Andrews Hall, Tuesdays, 7:30 pm, September 27 – November 15
The purpose of the Gun Control Advocacy Group is to discuss how we, as Presbyterians, can respond to the increased gun violence in our country. Materials will be shared at the meetings. The group will meet as long as needed. Discussions will be open ended. We will seek ideas and consensus on how to proceed, and explore the role of DPC. We encourage individuals to share their own thoughts, content, and resources and we look forward to sharing the findings of the group after we have completed our time together.
Jesus Before Christianity, by Albert Nolan
Led by Jeff Toner and Terry Herring
Meets on Zoom, Fridays, 7:30 am, September 30 – November 18
Nolan's portrait introduces readers to Jesus as He was before He became enshrined in doctrine, dogma, and ritual, a man deeply involved with the real problems of His time, which are the real problems of our time as well. In a new preface, Nolan reflects on recent work in Christology and how a book written in South Africa in 1976 still has a message for people today.
Soul Feast, by Marjorie J. Thompson
Led by Maureen Arnold and Kim Nardo
Meets at Maureen and Kim's homes, Wednesdays, 7 pm, October 5 – October 26, Open to women
Join us as we read and discuss Soul Feast, by Marjorie Thompson. In this updated classic bestseller, we will explore spiritual disciplines and learn to develop and nurture those practices. Prayer and keeping the Sabbath will both be focused on, as we learn how to create space for both when the pace of life seems to be continually accelerating.
Growth thru Action Group: Global Warming – Christianity on the Sidelines?
Led by Diane Paul and Scott Nichols
Meets in Room 209 in Andrews Hall, Tuesdays, 7 pm, September 27 – November 15
Using the philosophy "Think globally, Act locally" as a practical necessity where the environment is concerned, we will discuss initiatives at local, institutional, and personal levels to make progress. Emphasis likely to include carbon footprint, plastics pollution, and recycling, with concern for justice across diverse communities. Discussions will be open ended. We will seek ideas and consensus on how to proceed, and explore the role of DPC. The intent is to encourage action beyond well-meaning ideas to meaningful steps.
Movies Matter
Led by Justine Frank
Meets on Zoom, Mondays, 7:30 pm, September 26 – November 14, Open to Everyone who loves Movies!
Please know you may choose to watch all the movies and participate in all the discussions, or just attend the virtual gatherings for the films that interest you or which your schedule allows!
The movie list includes narrative films: Parasite, A Dog's Purpose, Pride, and The Glass Castle; as well as documentaries: Lake of Fire, Behind the Curve, Honeyland and The House I Live In.
From Justine: "Let's face it, Mondays always stink. It's the start of the school/work week and Friday is too far away to be something to look forward to. But what about a movie?! Everyone likes them, right? Each week, I (and perhaps with input from the group) will select a movie I KNOW will spark conversation. We all watch, and then discuss. I might even have dirt on that movie I'll dish out (for those who don't know, I worked in Hollywood for 5 years. The stories I could tell you…). What did you like? What did you hate? What did this particular scene say to you? Did that actually happen in real life, and if so, what are the facts? How did this scene come together? Are dinosaurs real? The questions will vary and discussion will be free-flowing. So grab some popcorn and a beverage and saddle up because this will be a crazy ride. Additionally, a streaming service where you can rent any movie will be helpful to have (such as Amazon Prime or a library membership)."
The American Spirit, by David McCullough
*Please note this group has reached its participant limit and registration is now closed*
Led by John Willingham
Meets in the Ruth I. Hughes Memorial Library in Andrews Hall and on Zoom, Wednesdays, 6:30 pm, October 5, 12, 19 and November 2, 9
David McCullough, the two-time Pulitzer Prize winning author and recipient of the Presidential Medal of Freedom died in August. In a book published five years ago, he shared a collection of speeches he had given over the years. The jacket describes it this way: "The American Spirit harkens back to core American values to which we all subscribe, regardless of which region we live in, which political party we identify with, or our ethic background. This book reminds us who we are and helps to guide us as we find our way forward." As we near mid-term elections amidst the continued polarization of our day, his words can point us back toward some needed shared points of conviction as we continue our shared work to build a more perfect Union.
Life of the Beloved: Spiritual Living in a Secular World, by Henri Nouwen
Led by Steve Spadt
Meets on Zoom, Thursdays, 8:00 pm, October 6 – November 17
While written in 1992, Nouwen's spiritual classic is still stingingly relevant today—perhaps more so. How do we orient our lives around belonging and acceptance and being the reflection of God's universal love in a world that so often seems pointed in the opposite direction? We'll explore how Nouwen uses his understanding that we are all, and each personally, God's beloved, as the basis for the answer to this existential challenge.
Tattoos of the Heart, by Gregory Boyle
Led by Tom Richards
Meeting place TBD, Sundays, 7:00 pm, September 18 – November 13, Open to men
Beer & The Bible reunites! On our first night (9/18), we will gather at a home (TBD) to start a home brew and look ahead at the schedule. Then on 9/25 we will start discussing the essays provided by Gregory Boyle, who has run a gang-intervention program in Los Angeles. We will read about his experience working in the ghetto and how some of those experiences have created breathtaking parables inspired by faith. These essay are moving examples of the power of unconditional love and a reminder that no life is less valuable than another.