Songs & Stories
February 27, 2022

On Sunday, February 27 at 3:30 pm, children and families will be transported into the inspiring story of Moses in Exodus through vivid storytelling, and into beloved animated films through song!
Join DPC Organist Mina Choi as she delivers ambiance for the dramatic telling of passages from the Book of Exodus narrated by DPC member Meghan Burkins. Mina will educate the audience about her musical instrument and how it produces such beautiful sounds. She will also offer wonderful renditions of joyful tunes from your kids' favorite movies. Providing a backbeat to the program will be talented percussionist Gabriela Marin.
There is no cost to attend but a free will offering is encouraged to help support DPC's Celebrate the Arts series.
About the participants:
Mina Choi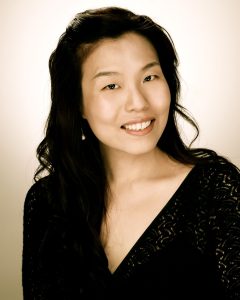 Mina Choi is an award-winning musician who has shared her talent and passion with communities worldwide.
Raised in Dallas, she has earned degrees and various research opportunities from prestigious institutions worldwide: Royal College of Music in London (BMus), Yale University (MM), Conservatorium van Amsterdam in the Netherlands (MA), Staatliche Hochschule für Musik und Darstellende Kunst Stuttgart in Germany, and the University of Illinois at Urbana-Champaign (DMA). She has received numerous awards and scholarships during her studies.
Also, Mina was First Prize Winner of Max Reger Organ Competition in Leeuwarden (the Netherlands), and Third Prize winner of Franz Schmidt International Organ Competition in Austria.  She also performed at major venues in Europe including the Grosvenor Chapel and St. George's Church (Hanover Square) in London; St. Lawrencekerk (Alkmaar), Oudekerk, and Niewekerk in the Netherlands.
Mina has been Organist at the Doylestown Presbyterian Church (PA) since 2014, and she also works at Messiah University (PA) as Student Ministries Pastor.
Meghan Burkins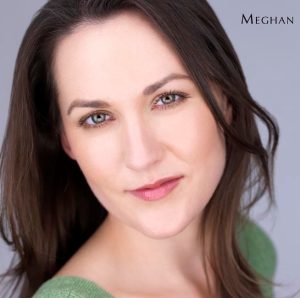 Meghan Burkins (Narrator) is thrilled to be working with Mina Choi on this family-friendly musical presentation. Meghan has been on hiatus from the theatre for almost 9 years, while raising her children. Prior to parenthood, Meghan earned a BFA in Acting from Point Park Conservatory.  She was nominated for a Barrymore Award for Outstanding Actress in a Play for her work in MY CHILDREN! MY AFRICA! with the Wilma Theater in Philadelphia. Meghan loves performing everything from Shakespeare to comedic new works. She has collaborated with various regional theatres as an actress, director and teaching artist. In addition to these disciplines, Meghan enjoys studying American and global dialects; and coaching actors for specific productions.  She is somewhat new to playwriting and has had her short one-act plays presented with two writing groups in Bucks County. Coming up, Meghan is acting in a staged reading of the full-length play BEYOND, which explores a Mother/Daughter relationship affected by Alzheimer's Disease. This will be presented by New Feathers Productions at the Bucks County Community College on March 27th.  For more information about Meghan's work, please visit www.meghanmalloy.org
Gabriela Marin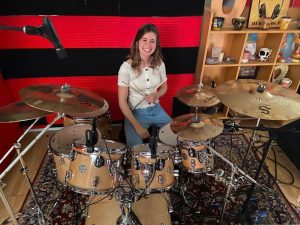 Gabriela Marin serves as a professional drummer, producer, recording artist and teacher. As a student in Messiah University she was involved in various ensembles including JazzOne Big Band, Percussion ensemble, Jazz combos and Symphony Orchestra.  She currently serves as the main drummer for NXTLV youth group and ARISE Worship. As an educator, she serves as the percussion, drum set and theory teacher of the Alpha and Omega Worship School. As a recording artist she has worked with artists such as Yak, Mackenzie Brubaker as a percussionist and drummer. As a producer she was able to collaborate with artist Bill Mcreary in the song Move me as a pianist and is aspiring to release her own music.