DPC's Church Mouse Program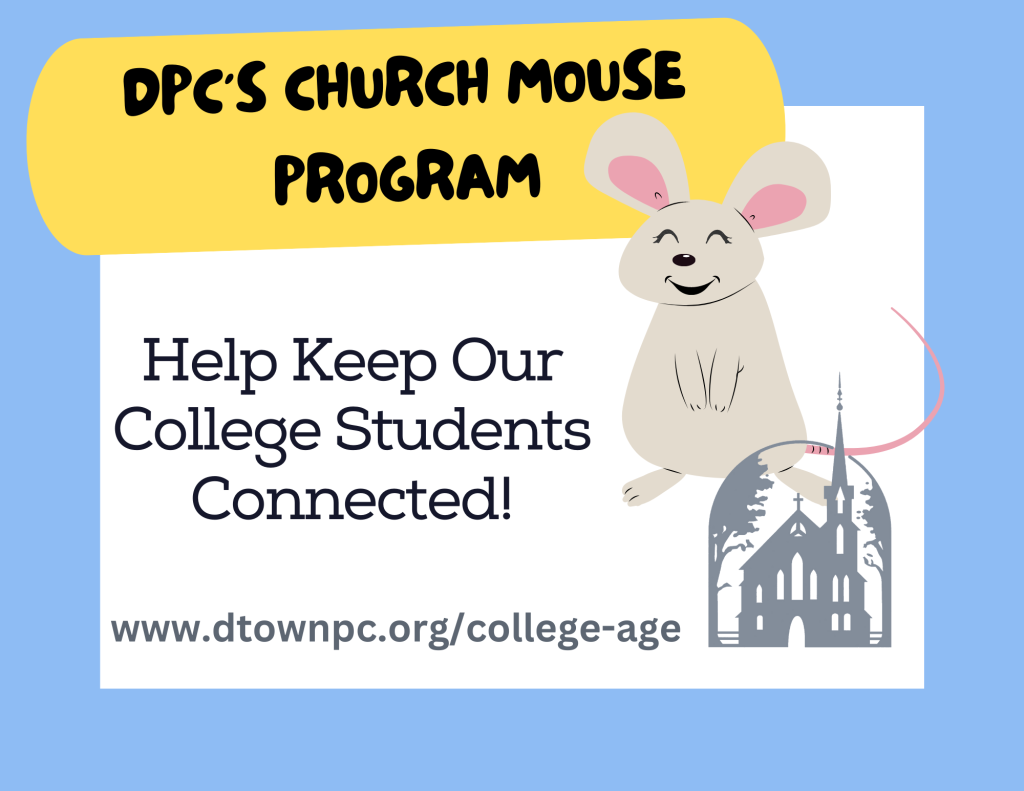 With the fall semester in full swing and final exams quickly approaching – DPC's college students could use some support more than ever!
With that in mind, we are putting out the call:
To College Students: Could you use an occasional pick-me-up care package or some words of encouragement?
To Parents of College Students: Is your son or daughter too busy or shy to sign up themselves?
If the answer is "yes" then we invite you to visit our website for full details and to take advantage of this awesome opportunity to stay connected to your church!
This year, the Church Mouse Program has some new features (no more anonymity for new Mice!) but the goal is the same – to keep a connection with the church! Our Church Mice are connected with a student and are encouraged to send text messages, small care packages and, of course, prayers!
After several dedicated years of wrangling college students and Church Mice, Laura Mendelson has handed off organizational duties to DPC member Lisa Haeflein. We invite you to meet Lisa in the video below as she describes how to get involved with the program: