Christmastime at DPC
Advent All Together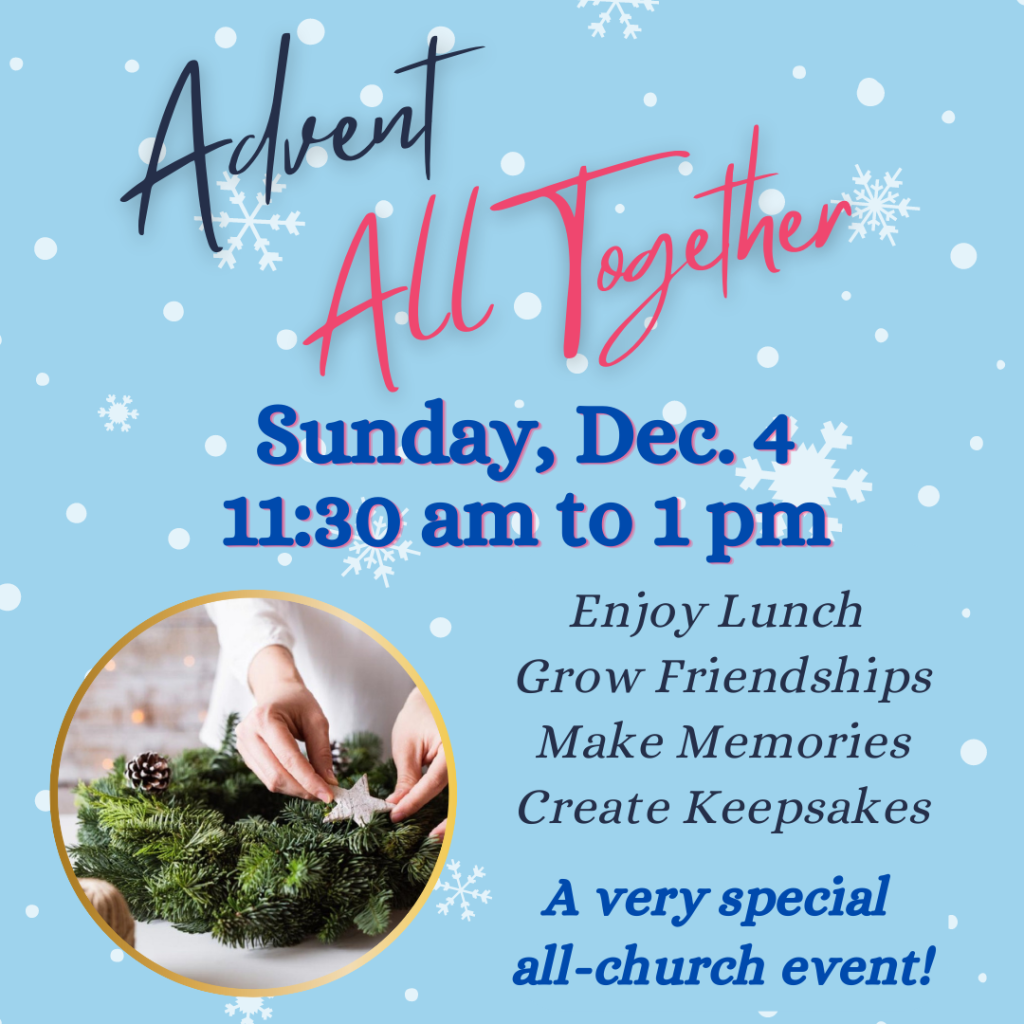 This all-church event on December 4 features stations for all ages to connect with each other! We'll enjoy interactive story time, create crafts to take home, and make gifts to spread holiday cheer to residence-bound seniors. A casual meal in Fellowship Hall kicks off all the fun at 11:30 am following worship. Stations will be open through 1 pm so you may visit one or as many as you like – you pick the order! For full details, CLICK HERE!
---
A Service of Lessons and Carols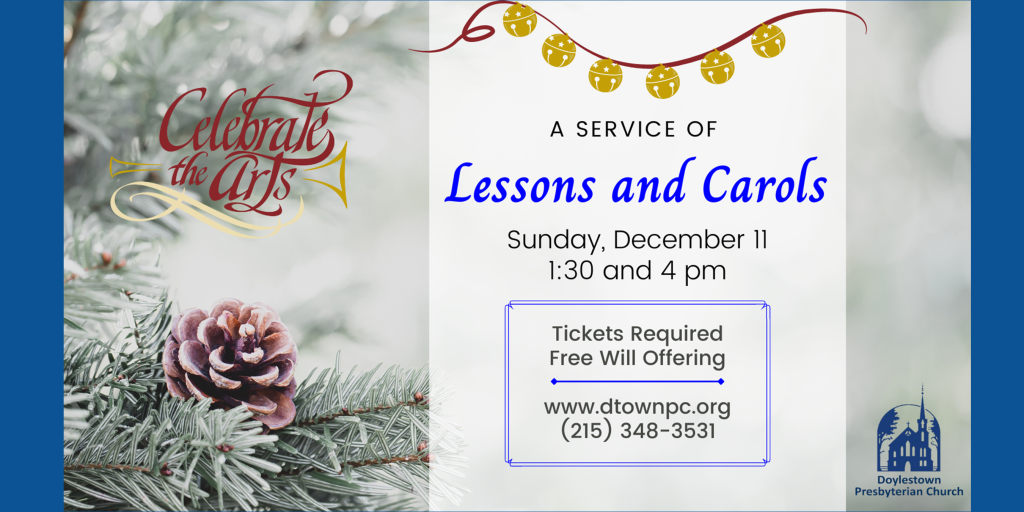 All are invited to the Sanctuary on Sunday, December 11 for services at 1:30 or 4:00 pm to hear Christmas Carols and Scripture readings come together to create a dramatic and inspiring atmosphere. DPC's orchestra and handbell ensembles will join the adult Chancel Choir, Youth Choir, and the Bucks County Ecumenical Choir to highlight the wonder of the season. CLICK HERE to reserve your seats! Or to learn more and see a prieviw of what's in store for this season, visit our Celebrate the Arts overview, which includes a glimpse at our Celebrate the Arts Visual Christmas Display currently set up in the Celtic Cross Room!
---
Christmas Caroling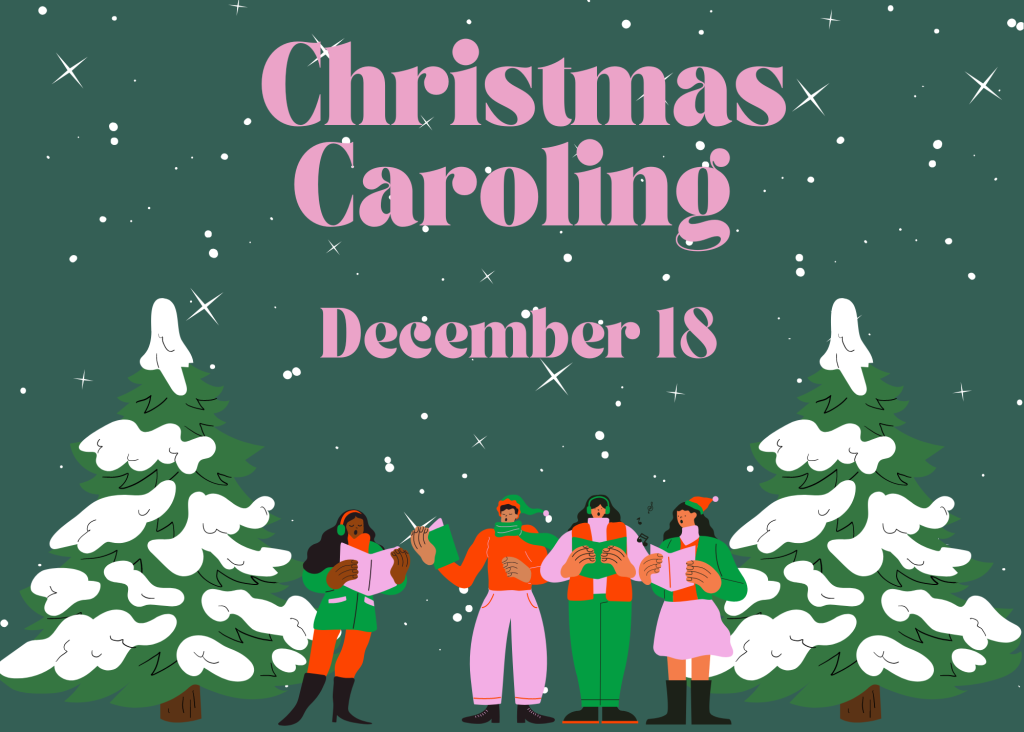 Spread Christmas cheer to homebound DPC members on Sunday, December 18! All are invited to enjoy lunch and caroling at the Community meal at 12 pm in Andrews Hall; groups of carolers will depart afterward. This is a wonderful event for families, youth, seniors and those of all ages! To sign up today, CLICK HERE!
---
DPC's Drive-Thru Nativity
Unfortunately, due to a weather forecast that calls for frigid temperatures, high winds, and a potential for icy roadways on Friday, we have made the decision to cancel this year's Drive-Thru Nativity.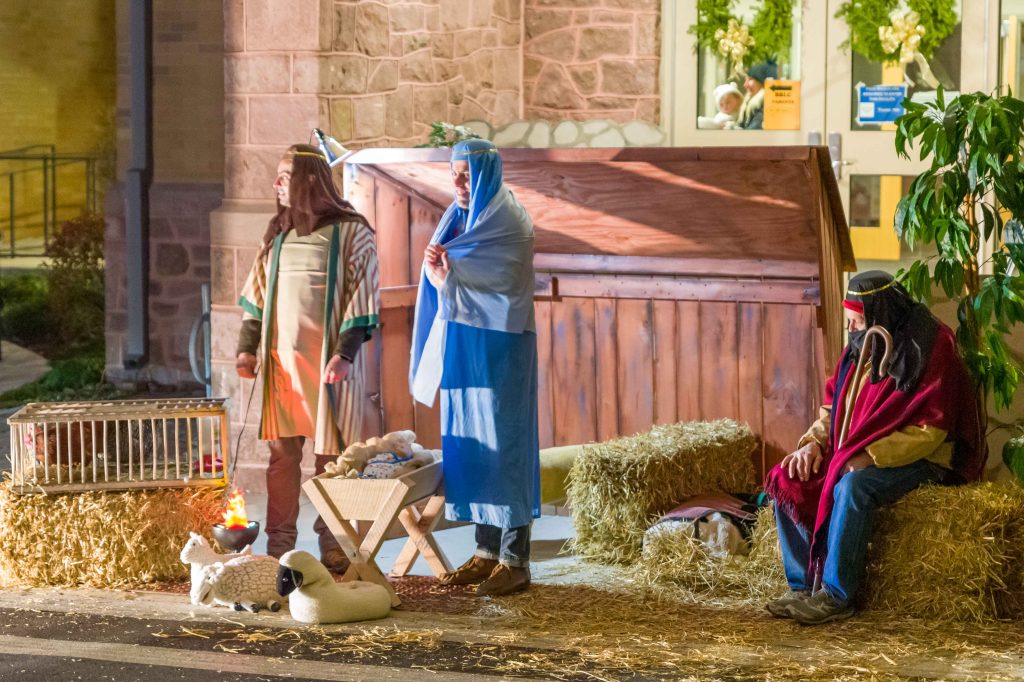 Back by popular demand, this amazing experience presented by the DPC Dads Group returns to bring joy to visitors of all ages! Mechanics Street will once again be transformed into Bethlehem featuring animals, shepherds, wise men, the Angel Gabriel and of course Mary, Joseph, and Jesus. Drive up any time between 5:30 and 6:30 pm on December 23 to be magically transported back in time! Donations will be collected to support the Coalition to Shelter and Support the Homeless as DPC is set to once again serve as a Code Blue shelter to help our homeless friends in February.
---
Worship Services
Join in the celebration and wonder of Jesus' birth as DPC once again is thrilled to offer four services on Christmas Eve. Please note that childcare in our Nursery will be available during the 5 pm Candlelight Service, which will also feature a Time with the Children prior to the sermon.
The 7 pm service will be available via Livestream and later on our website.
Christmas Day Worship will be prerecorded and available too on our website Christmas morning.