Matthew 25 and Juneteenth 2023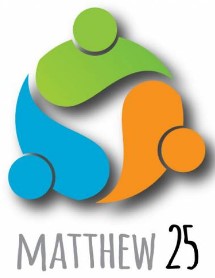 As DPC wraps up its third year as a Matthew 25 church, we want to recognize the growth and learning that we have done both as individuals and as a congregation and to celebrate the new relationships many of us have formed in the process.
While we are all at different places in the journey of discerning how our faith may call us to examine how we can respond to systemic racism in the world around us and how we may strive to love another as God has loved us, we can each find ways continue to grow and be advocates where needed. Every action – big or small – is a step towards change.
Below are some ways that you can help to facilitate change:
Learn how to address racism in your home, family, place of employment, and community. If you see something, say something.
Challenge or correct misinformation or bias.
Seek and develop relationships with people whose race or nationality if different from your own. There is so to learn just by seeing the world from someone else's viewpoint.
Attend a service at Mt. Gilead on Buckingham Mountain. This historic church was built by formerly enslaved individuals.
Reach out to your legislators and ask them to support marginalized communities
Pray to be equipped with the knowledge and courage to address racism.
Volunteer for Juneteenth or attend the event.
Juneteenth Celebration
Sunday, June 18, 10:30 am – 4 pm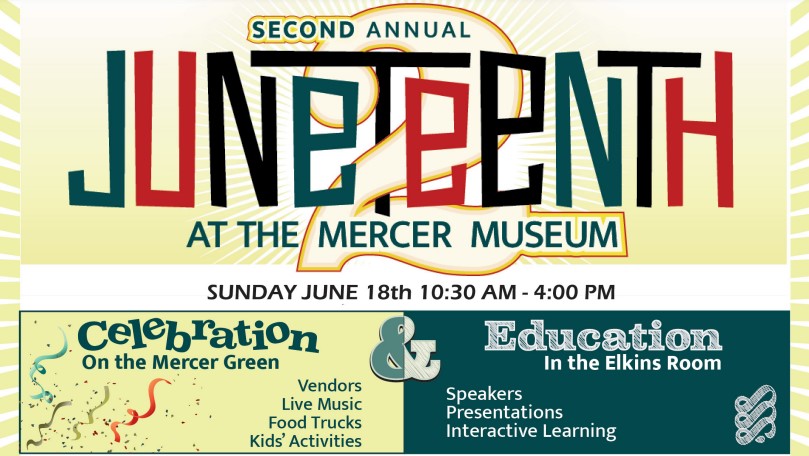 The Matthew 25 Task Force invites you to join in our community's Second Annual Juneteenth Celebration outside at the Mercer Museum! There will be live music, kids activities, food trucks, and vendors.
Juneteenth commemorates the effective end of slavery in the United States. Celebrating provides an opportunity to acknowledge the past and help heal current divisions, and move toward a future as a nation more united.
DPC will be hosting a table where event-goers can participate in an interactive reflection activity. The finished project which will be hung in the Mercer Museum following the event for a year and will then be moved to the African American Museum in Bristol. We are looking for volunteers to help staff our table from 10:15 am – 4 pm. If you are are able to donate two hours of your time, please visit bit.ly/DPCJuneteenth2023 or contact Erin Rizk at erinr@dtownpc.org, and feel free to ask a friend to join!