Celebrate the Arts – Philadelphia Bronze
Sunday, June 12, at 4 pm.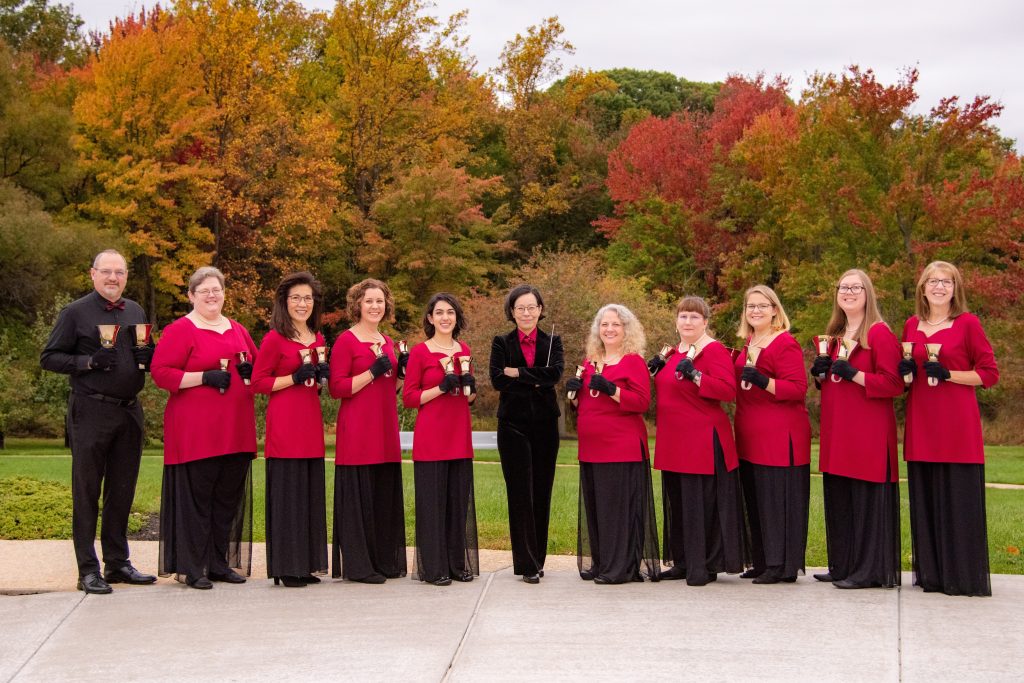 Philadelphia Bronze is an advanced auditioned handbell ensemble that seeks to pursue the highest level of excellency in ringing and ringing techniques. Under the direction of Hyosang Park, the group performs in and around the Philadelphia area on up to 7 octaves of Malmark bells and 7 octaves of Malmark chimes. Drawing ringers from New Jersey and Pennsylvania, the ensemble maintains the highest level of technique standard while artistically expressing elegant energy. Included in the ensemble are members of DPC's Joyful Bells group: Karen Cameron, Judy Chang Cody, and Linda Schumann. We are so proud of their efforts – let's come out to show them our love and support!
No ticket required. A free will offering will be received.