Celebrate with John!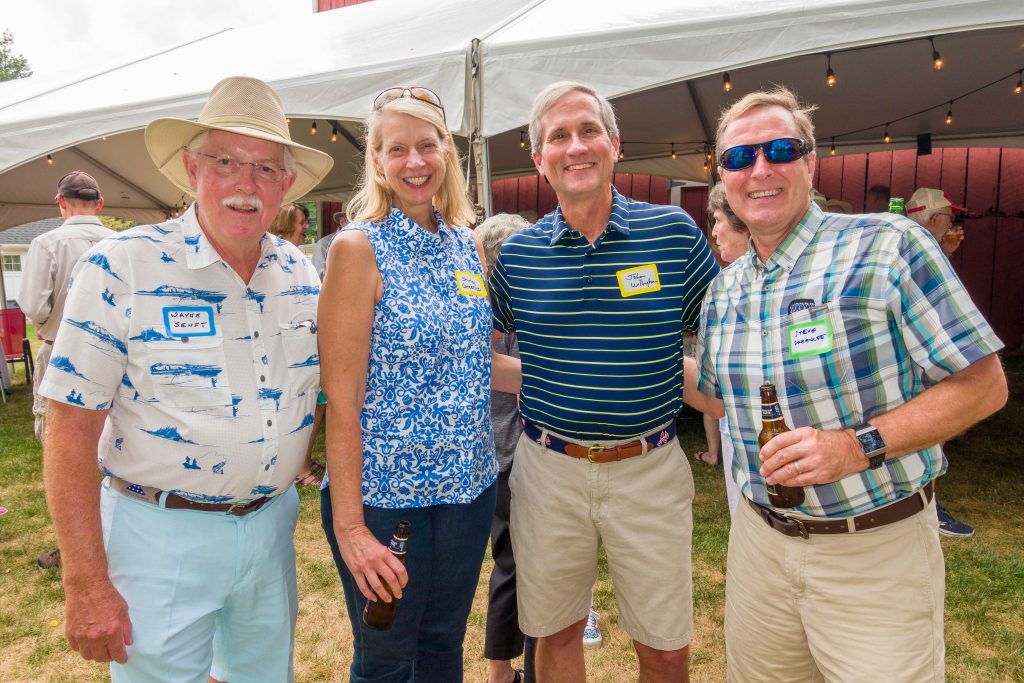 As John's pastoral career and 20 years with DPC winds down, we wanted to let you know of several different ways you can connect and celebrate with him before his retirement at the end of August.
---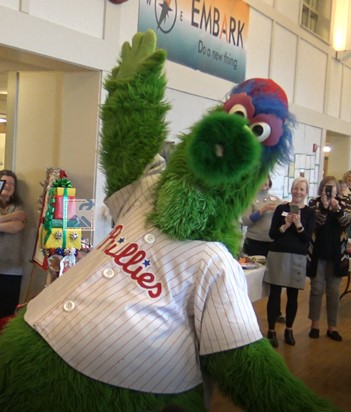 Phillies vs. Braves Game. DPC is taking over the Citizens Bank Park on Wednesday, June 21 at 6:40 pm. We have alerted the Phillie Phanatic that at least two people in our group (John and Lori Willingham) will be rooting for the Braves, and he assures us they are welcome to attend. All kidding aside, it will be fun to cheer on either team together! 75 tickets have been reserved in Section 236, right above 3rd base! Tickets are $36 per person ($40 if you pay online). You are on your own for transportation, but we will ask about carpooling options on the form and will provide you with contacts of people who want to carpool. Registration/ticket purchases will be due by Sunday, April 30.
To register to go with our group, please click HERE to fill out this form.
Please note that your spot is guaranteed only upon receipt of payment.
You can drop cash or a check off in the Church Office or offering plate.
You can send a check (payable to Doylestown Presbyterian Church) by mail (Doylestown Presbyterian Church, 127 E. Court Street, Doylestown, PA, 18901).
You can pay online, by visiting our giving page HERE (note: the cost is $40 per ticket online).
---
Save the Date: Sunday, June 4 from 4 to 7 pm.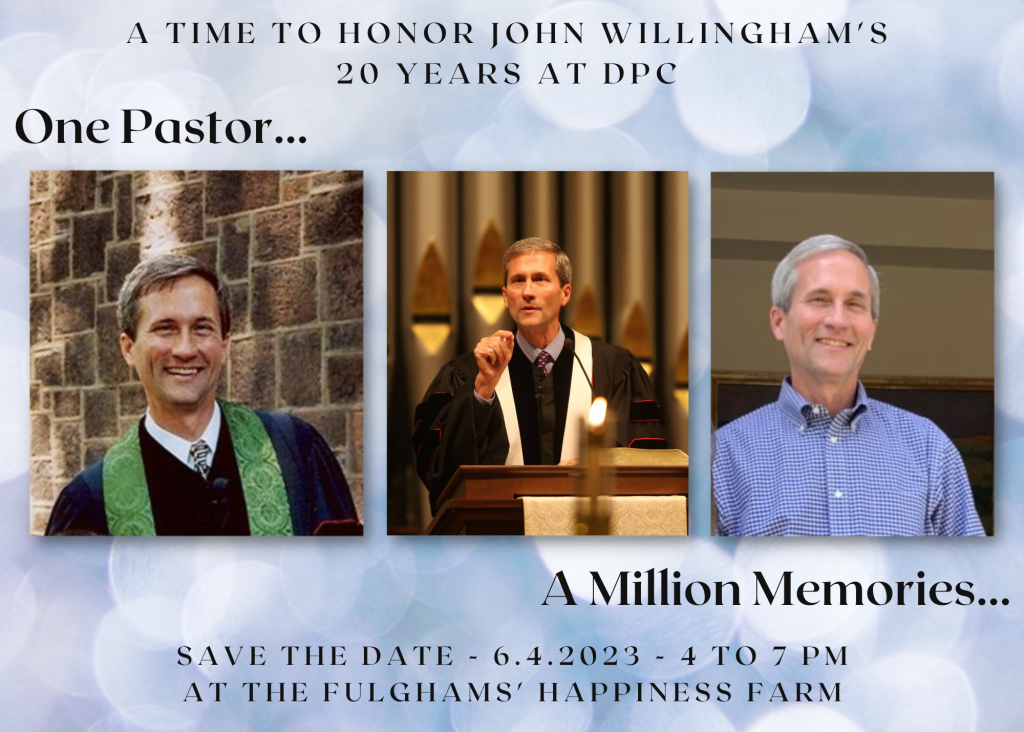 We will gather a Bev and Jeff Fulgham's Happiness Farm for a casual evening of food, drink, fun and reminiscing as we celebrate all the blessings John and Lori have given this congregation over two decades. Keep watch for registration information and details on the different ways you can help make this day possible.
---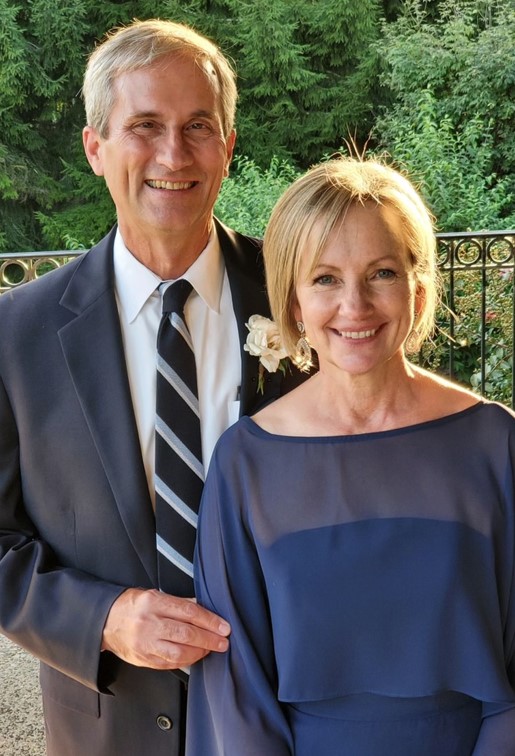 Mark your calendar for Sunday, August 27, 9:30am. This will be John's last Sunday morning worship service with us. He will offer the sermon that day and we want to pack the house! There will be a time during worship for us to honor him and Lori and to wish them well as they enter this new season of their lives. We will have refreshments in the graveyard following the service.