Mission Opportunities – Fall 2023
Let's Get Involved!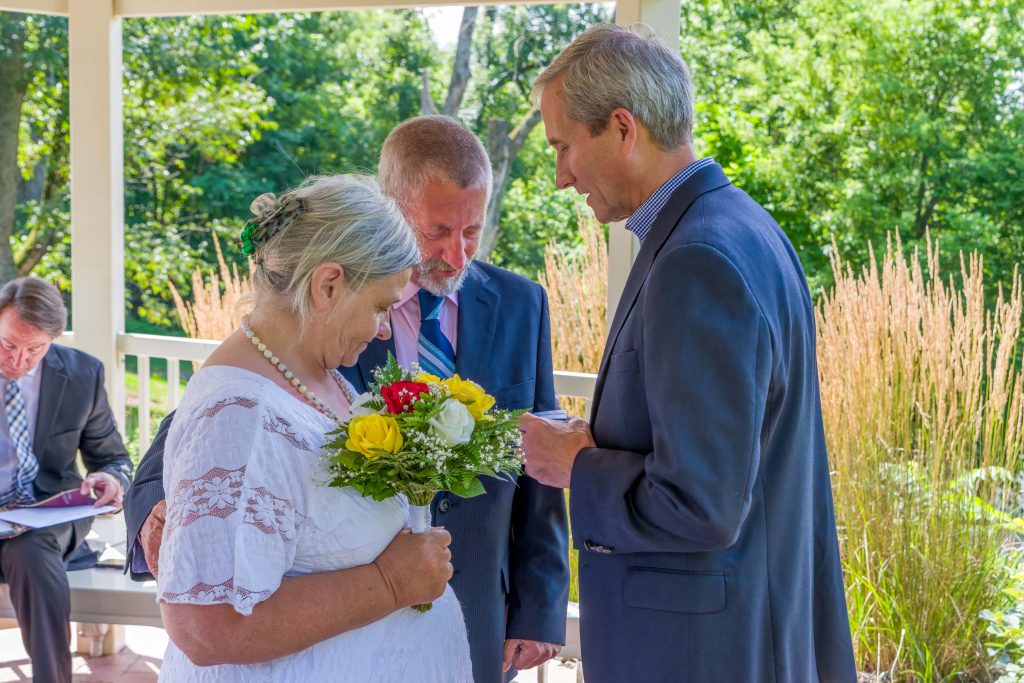 George Smith and Terry Gaydos once needed the services of the Code Blue Shelter, which is operated by the Coalition to Shelter and Support the Homeless and hosted by DPC each February to provide a hot meal and warm shelter to those in need. Eventually they joined our congregation. Today, they are happily married and living in their own apartment.
The couple was wed in July in a ceremony during which former DPC Pastor John Willingham blessed the rings. Then, on August 20, Terry and George joined with fellow DPC members and guests from area shelters at our monthly Community Meal during a surprise celebration of their marriage. Congratulations to the happy couple!
To donate, prep, or serve food at the next community meal which occurs Sept. 17 (and every third Sunday of the month), CLICK HERE or feel free to stop by Fellowship Hall at 11 am that day and enjoy fun times and great food with your church family!
Another summer has come and gone, but Mission opportunities know no season.
This August we collected 780 pounds of food for the Bucks County Housing Group Food Distribution Center. The food drive happens every third Sunday of the month with the next one set for Sept. 17.
Mark your calendars for Saturday, September 16, from 9 to 11 am, for a DPC Harvest Day at the Carversville Farm Foundation. All of the organic produce harvested goes directly to soup kitchens in Philadelphia and are utilized by the chefs to feed those who come in need of nourishment. those interested can contact the church office or CLICK HERE to sign up!
Mark your calendars for a DPC Community Work Day for Habitat for Humanity on Saturday, October 28.  Be a part of a new building concept as 3 new homes are erected in Croyden.  All individuals 18 and older are welcome to come out and help.  Sixteen and seventeen-year-olds can help with an adult chaperone on site.  More information to be presented in October.
The Advent Mission Market will be up and running during advent once again. We look forward to your patronage!
---
SPECIAL OFFERINGS
World Communion Sunday
During worship on October 1, the Peace and Global Witness Offering, which enables the PC(USA) to promote the Peace of Christ by addressing systems of conflict and injustice across the world, will be received. 25% of the offering will be designated to support our mission partner, Christian Legal Clinics of Philadelphia, which brings volunteer attorneys to neighborhoods in Philadelphia where individuals and families are suffering from poverty and injustice.
THANK YOU!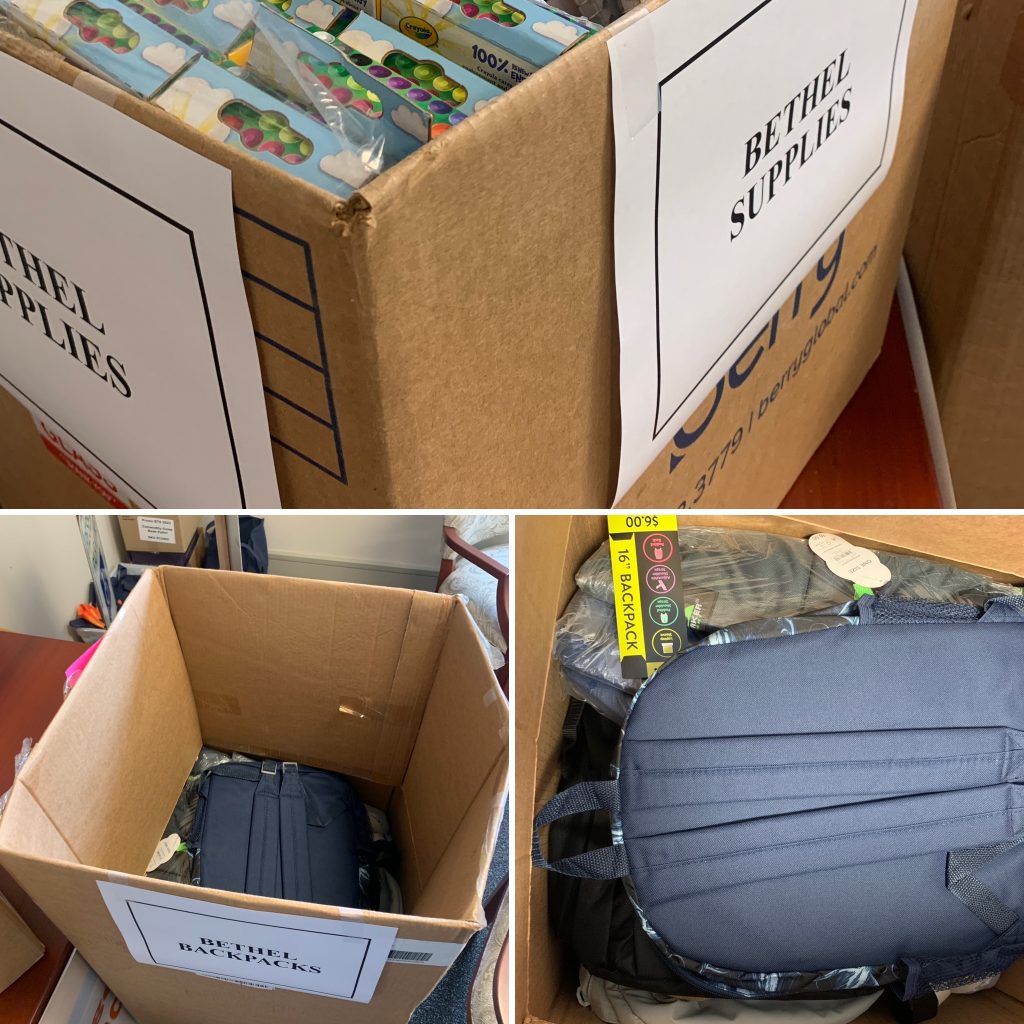 Backpacks for Bethel!
We ramped up our request for donations this year – asking for 120 backpacks and 120 each of various school supplies to help families in need through our mission partner Bethel Presbyterian Church in Philadelphia…
…and the response was AMAZING!
Literally every single item sought was donated thanks to your kindness and compassion! Thank you!
On two Saturdays each month, DPC volunteers travel to Bethel to help with their Community Meal. You can join in this effort by signing up here: bit.ly/DPC-BPC