From the Pastor – Fall 2022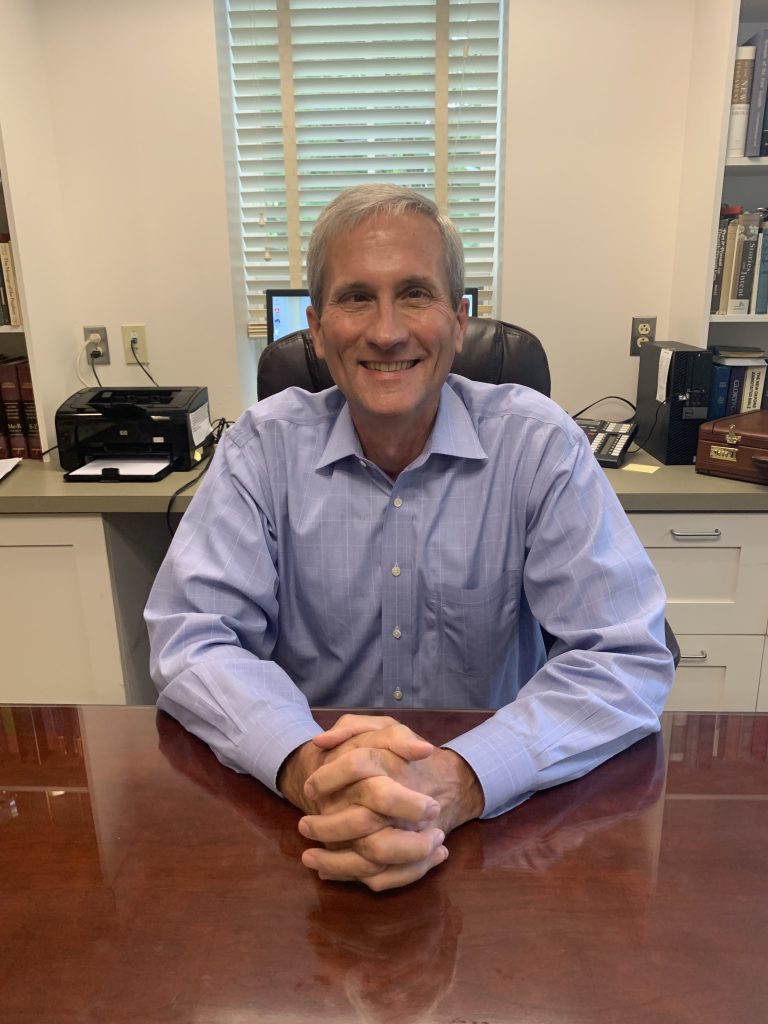 In the fall of 2017, a team of your fellow members began work on a special task. They had been appointed by the Session to develop a 3-5 year strategic plan for DPC. Under the faithful leadership of Lynn Bush, that group met for 10 months. They solicited input from the congregation about strengths and weaknesses of our shared life. They looked at trends in our body of faith, the denomination, and the world around us. They listened and prayed, discussed and then prepared their recommendation for Session action. Drawing on the name of the two-year generosity initiative underway at the time, the proposal was entitled "A Strategic Plan for Doylestown Presbyterian Church: One Flourishing Church 2018-2023." It was approved unanimously in June of 2018 and then last month, the Session heard a summary of progress.
The goals of the plan fell into three strategic themes: Worship of God, Growing in Faith, Mission and Service. In addition, the Task Force recommended that the Ministry Enhancement dollars received during the Flourish campaign ($100,000 given beyond what was required for day-to-day ministries) be allocated to support those goals. Joining the time and talents of our membership to those financial resources has allowed some amazing things to occur at DPC over the past four years. Let me mention just some of what God has been doing here.
In our efforts to strengthen worship, we hired a temporary AV person to help train volunteers and purchased new projectors for the sanctuary. As a result of both steps, we have been able to greatly improve our online worship experience. We replaced the mechanical closers on the red doors to the sanctuary and purchased a new Chrismon tree, launched the Digital Connect Card for our online worshipers and held multiple outdoor services including the first-ever one occurring on Mechanics Street. In January of this year, we began a second service with a different feel.
As part of our commitment to grow in faith, we began the Bridges and Beacons video devotional series and created the role of Member Engagement Coordinator, funding it for the first year with ME dollars. We completely revamped the website and launched the Volunteer Resource Center to help members connect their interests with the areas of need at DPC. We funded a women's retreat and started the DPC Dads group, purchased new Bibles for children and soon will complete new interior and exterior signage for Andrews Hall. And just last month, we launched our "What's Your Part?" effort to help members share their talents here in new ways.
Our mission and service efforts prior to 2020 included a joint worship service with another Presbyterian church at Delaware Valley University as part of the Feed My Starving Children packing event and we participated in the House that Faith Built program with Habitat for Humanity as well. When pandemic restrictions forced us to miss our hosting turn with the Code Blue shelter we still provided showers for homeless neighbors and offered take-out options for the Community Meal. The food drive continued month-after-month and as positivity rates permitted, we had a mission trip to the Jersey shore for relief efforts years after Hurricane Sandy and resumed annual service and culture trips to the Southwest.
There is still one year to go on that strategic plan. Thus, as we continue to re-emerge from the limitations brought on by a pandemic we are resuming ministries that had been quieted for a time and finding ever-more creative ways to respond to the Good News of Jesus Christ. While in some ways the work of that five-year plan will never end, in ways we could have never imagined in 2018, we have continued to be a flourishing body of faith, developing skills and tools that will strengthen our life and witness for years to come. For that outcome and for the One who made it all possible, I know you join me in offering our humble and profound thanks.