Special Sundays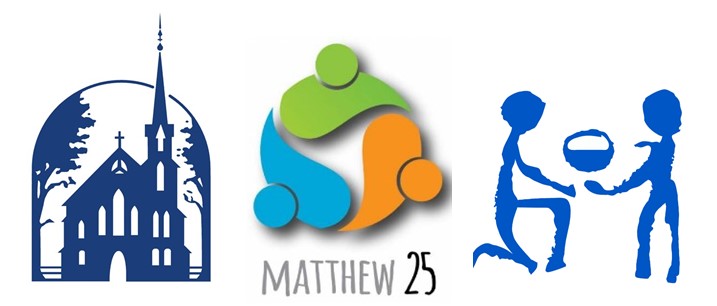 In the coming weeks, there will be three unique opportunities to come together with your DPC family to worship, to learn, and to roll up your sleeves in support of a wonderful and worthy cause. Join us on September 19 as we Worship in the Street, on September 26 as its All Aboard our Matthew 25 Journey, and on October 10 when you can choose between worship in the Sanctuary and packing meals at Delaware Valley University for Feed My Starving Children. Make sure to scroll down for details of all three special days.
September 19 – Worship in the Street!
The responses to our recent outdoor worship services at Central Park were so overwhelmingly positive, that we couldn't help but think…
What if we were able to bring that same exciting experience back home?
Well at 9:30 am on September 19 we will do just that!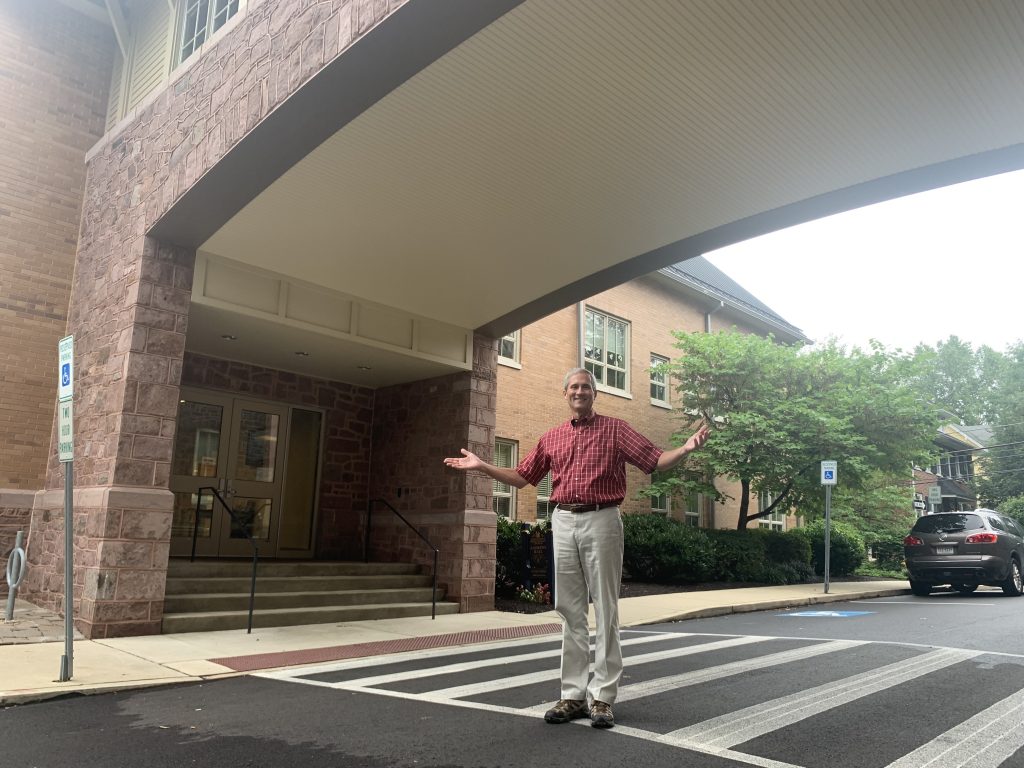 Mechanics Street will be transformed into a setting of song, praise, and celebration as we offer worship service like we never quite have before. Join us under the bridge and beyond as we gather together for this time of togetherness.
Pastor John Willingham recently spoke of how this idea first came about and shared his joyful anticipation of this event – which will also feature a meal provided by the Deacons following worship.
"I ended up having my daughters wedding, last September, here on Mechanics Street, and what we saw was such a nice way to gather together, to be outdoors, to share in the joy of special times. So when we thought about moving our worship service, it felt like a natural way to get people excited with something we've never done before. I've consistently heard enthusiasm about how fun this will be and how great it will be to see people again," said John, noting that the Membership Committee has volunteered to help setup for the service. "Even the meal afterwards will enhance our time of returning to our life this fall – even though we still may be unable do everything we want to do."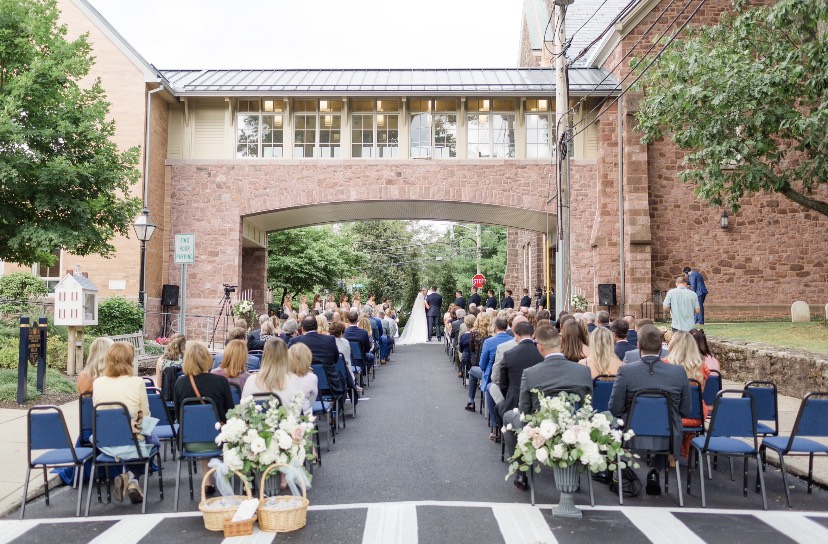 September 26 – All Aboard! Our Matthew 25 Journey
DPC's Matthew 25 journey has been one of introspection, learning, prayer, and discussion. It has taken us to unexplored places inside ourselves and into the life experiences of those who suffer hardships we may not. As we pull together as a congregation to combat structural racism and its intersectionality with poverty, we invite you to depart with us in a new Sunday series of educational opportunities.
Beginning on September 26, after 9:30 am worship, its All Aboard! Collect your special passport and have it stamped each time you participate on this journey, with presentations occurring every 4th Sunday of the month (except for December) through June.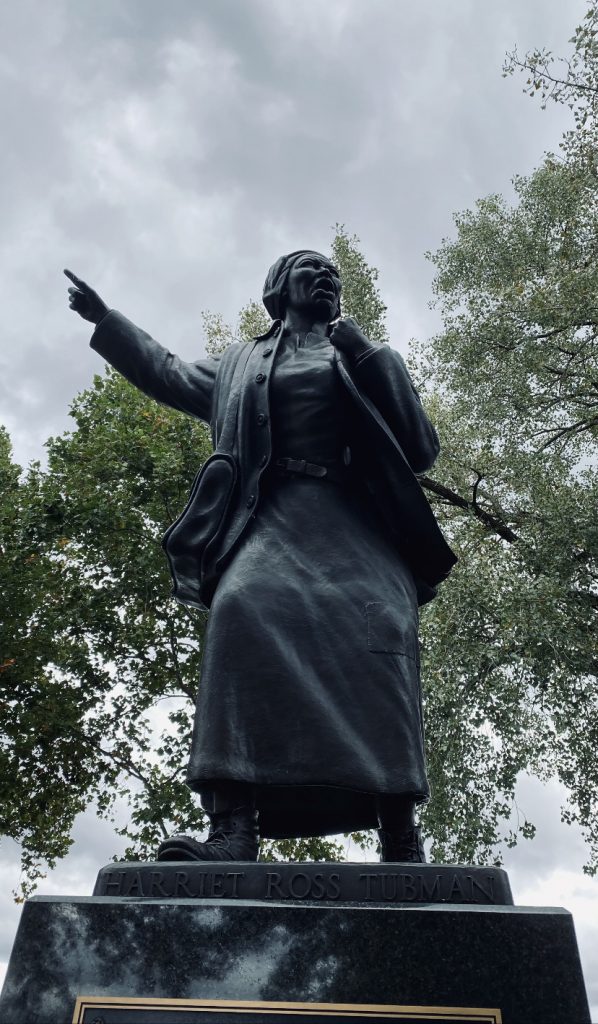 The first Sunday features the chance to engage with historical reenactor Louise Davis, who portrays abolitionist, activist, and American hero Harriet Tubman, who freed countless slaves by using the Underground Railroad. For Davis, this is not just a role, as Tubman is her third-cousin. She represents the African American Historical and Cultural Society of Bucks County and was instrumental in placing the powerful statue of Tubman along the waterfront in Bristol.
A presentation by the Bucks County African American Museum will also be offered, which will discuss the communication symbols used within traditional quilts crafted by African American culture throughout the centuries.
DPC's Director of Mission and Outreach Erin Rizk. who also serves on the Matthew 25 Task Force, said she is excited to build on the momentum gained during the well attended Wealth Gap Simulations.
"God created and gifted us with a beautiful, diverse world. As recipients of this amazing gift, we should rejoice the uniqueness that surrounds us, including our brothers and sisters of all different races, cultures, and lifestyles," said Erin. "Sadly, the sin of racism is all around us, but through learning, prayer, and advocacy we can work towards a world where all people are seen and treated in the likeness of God. I am thrilled to see DPC is taking the steps to learn about structural racism, which is often hidden in plain sight, and work towards a world where our differences unite us instead of divide us."
Stay tuned for details of what's in store in the coming months as our Matthew 25 journey continues!
October 10 – Feed My Starving Children Meal Packing
DPC and The Anchor Church in Wrightstown team up once again to combat global hunger!
We will return to Delaware Valley University, 700 E. Butler Ave., at 9:30 am on October 10. Our normal Sunday worship service at 9:30 will be held back at the church during this time, so we are encouraging everyone to choose whichever option works best for you and your family. Those attending worship in the Sanctuary will be able to pray for those attending the Feed My Starving Children event and we will all be together in spirit!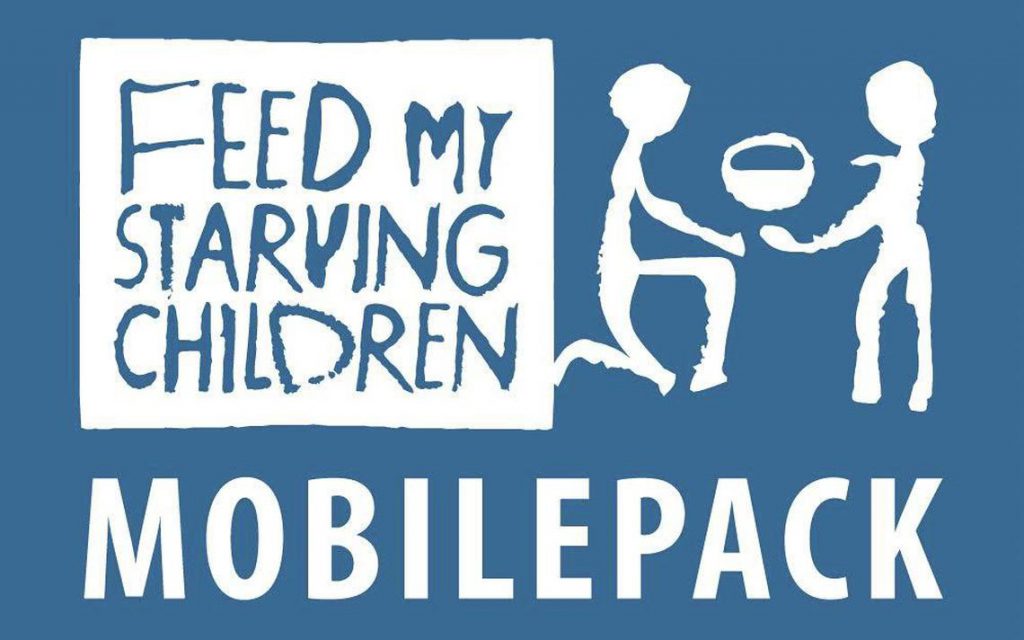 If you've never been to a meal packing event organized by the Central Bucks MobilePack you are in for a memorable experience. It's a mix of mission work and praise – all within a high-energy atmosphere of laughter and fun.
Bring the kids, but everyone should be prepared to roll up your sleeves and make the moment count as the more meals that are packed, the more get distributed around the world by Feed My Starving Children, a non-profit Christian organization and longtime mission partner of DPC.
Following the packing event, Pastor Pauline Sexton will join with The Anchor's Pastor Leah Miller for a brief time of prayer and worship at Del Val.
The partnership with The Anchor Church is a special one for Pastor Pauline, who was a member and interim pastor there. She will be preaching at DPC in morning and heading directly over to the university to help with the prayer service following the packing.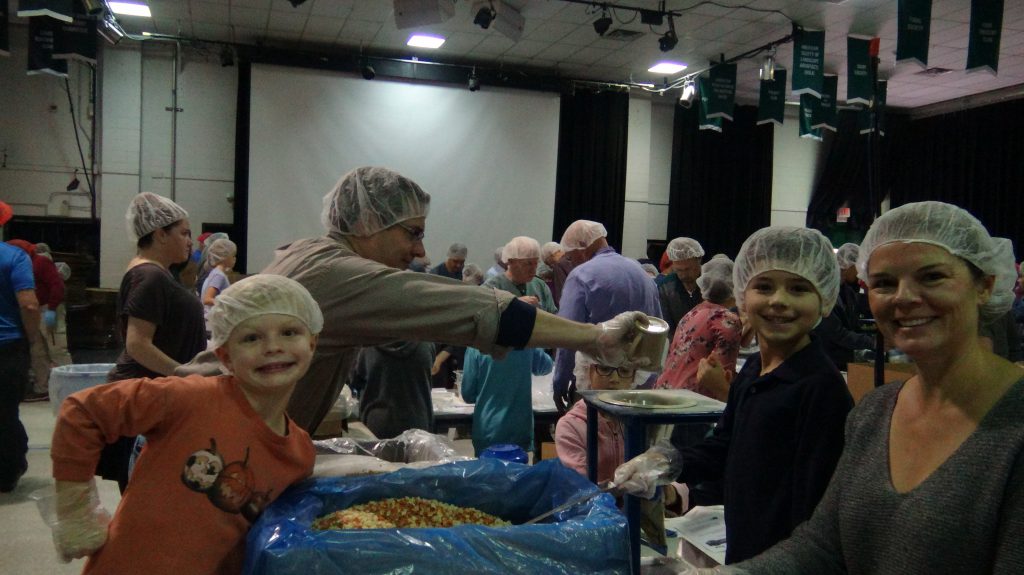 "It's a very community-committed congregation and I am thrilled we are working together again," Pauline said of The Anchor. "I call the church small but mighty. As for FMSC, this exciting part of this event is it is multi-generational. The whole family can participate as part of the team. There is always a feeling of great satisfaction for what is accomplished and when you hear how many meals are packed. You feel in touch with those who suffer from hunger and are going to receive this food. You meet other people from other churches and places and you just feel a part of the larger community."
While FMSC's COVID safety protocols will be in place this year, we invite you to take a look at this video from 2019's event which can give you an idea of what you can expect!