Children Vocal and Handbell Choirs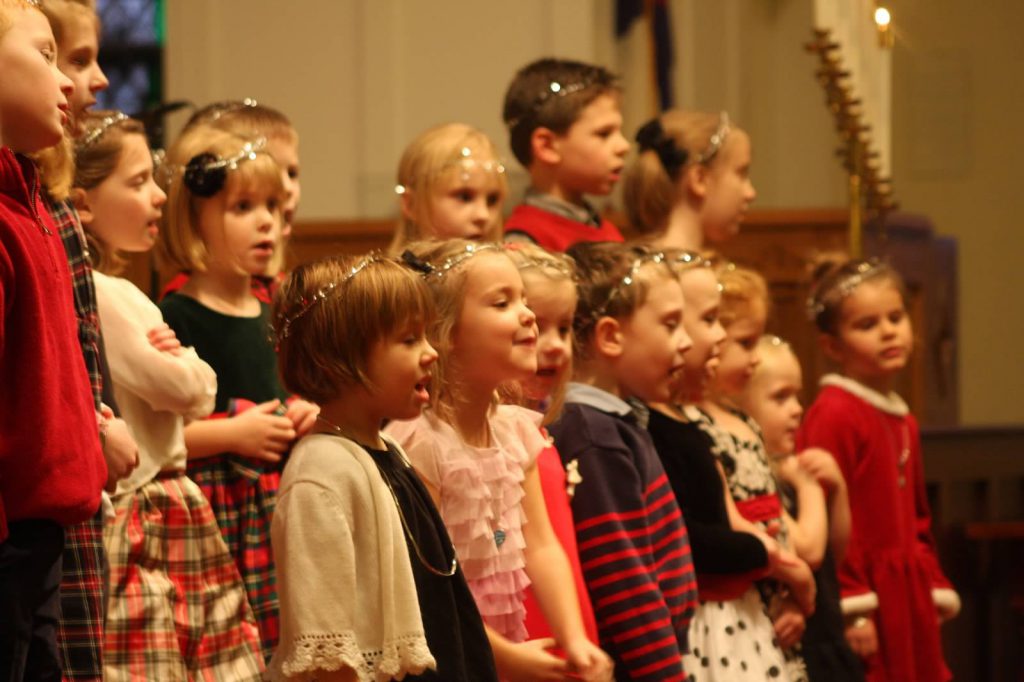 Our children and youth vocal choirs are an integral part of the life of our church. We are actively engaged in discussion on how to best resume our vocal ensembles with children's safety in mind. Please contact Director of Music, Jason Moore at jasonm@dtownpc.org or by calling the church office at 215-348-3531. Your feedback would be welcomed as we finalize our plans.
Sunshine Singers (Age 4 – Grade 1)

This ensemble will be taking a pause for fall of 2021 until we can more safely engage young children in singing. We will be thrilled to welcome back our youngest choirsters in the new year.
Jubilation Choir (Grades 2 – 5)

This choir is a great opportunity for young people to develop themselves as singers in a fun environment. Please keep in touch as we plan for this ensemble's return.
Celebration Ringers (Grades 2 – 5)
Wednesday afternoons – 5 pm, beginning September 15
This is the first bell choir children participate in. They will learn the basic techniques of how to ring both handchimes and handbells. Celebration Ringers will resume rehearsals, meeting on Wednesday nights at 5 pm as part of DPC's Wednesdays night kids' programming. Please contact Jason Moore for details, jasonm@dtownpc.org.