Home > Meet DPC's New Transitional Pastor
Meet DPC's New Transitional Pastor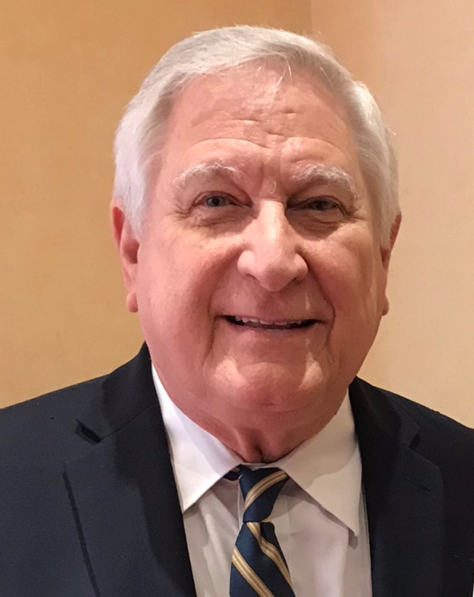 The Session of Doylestown Presbyterian Church is pleased to announce the hiring of the Reverend Dr. J. Thomas Kort to serve as our Transitional Pastor starting September 1, 2023. Tom comes to DPC with over 42 years of pastoral experience at various churches located in Western PA, West Virginia, Ohio, and North Carolina. They varied in size from 500 members up to 2300 members. Tom has also worked for Princeton Theological Seminary as the Associate Vice President for Advancement and also at Brick Presbyterian Church (NYC) as the Director of Seminarian program. He received his certificate from the Interim/Transitional Training Program in 2013 and has worked with Westfield Presbyterian Church in New Jersey during a time of transition. Tom lives in Yardley and we are blessed to have found someone with this level of experience in our local area.
You might have caught the common denominator of a North Carolina connection between Tom and John Willingham. When John learned of the decision by session, he commented that "Tom is a gifted pastor and preacher who I have known and admired since my days in North Carolina. I'm thrilled that the Session has selected him to be the Transitional Pastor while the PNC seeks the next installed pastor. DPC will be blessed by his faithful leadership and spirit."
Tom is excited to start his work here at DPC. He told the Transitional Pastor Search Team, "I am excited for the opportunity to 'serve with you' as the Transitional Pastor…. Mother Teresa said, 'We are a pencil in God's hands.' So now, it is time to write a new chapter in the life of DPC. As we begin this sacred journey of faith, let us hold fast to the hope and promise of scripture, 'Now to him who by the power of the work within us is able to accomplish abundantly far more than we can ask or imagine, to him be glory in the church and in Christ Jesus to all generations, forever and ever. Amen' (Ephesians 3:20-21)"
We are thankful for the dedicated time and service of the Transitional Pastor Search Team; Tanner Benson, Dick Cornelius, Jenny Danzis, Jeff Finley, Sue Haldeman, Nancy Nelson and Dennis Parenti.
Please continue to pray for DPC as we move through this time of transition and discover God's leading and presence with us. Tom will share more about his vision of ministry as he joins DPC in the September edition of the Digital Tidings Newsletter.