Livestream Worship, Sundays at 9:30 am
September 13, 2020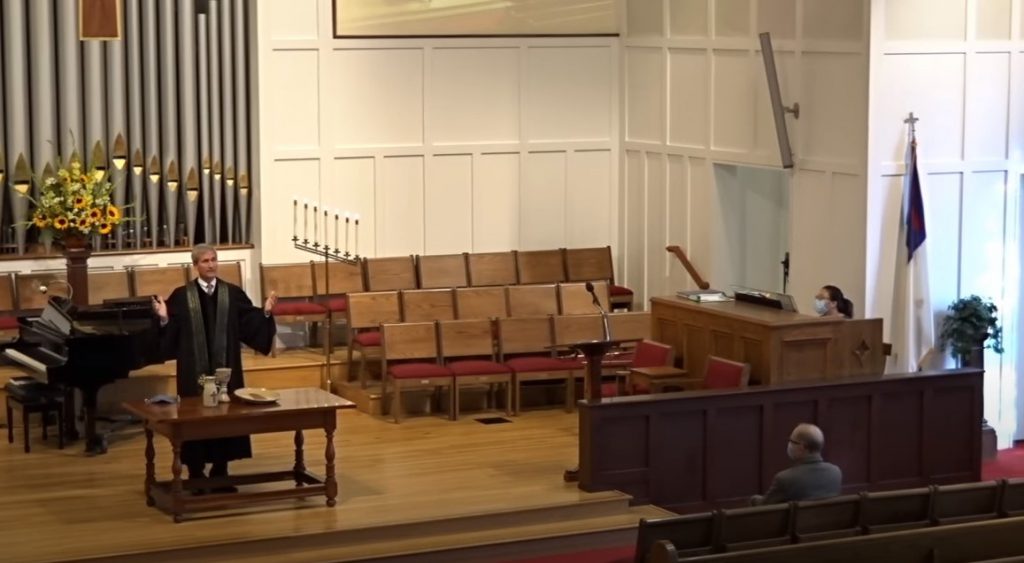 We invite you to join us virtually each Sunday at 9:30 am for song, prayer, scripture, and praise of Jesus' name.
While we continue to follow safety guidelines from the state, our Livestream service aims to provide you with comfort and fulfillment during this difficult time. Until we can gather together again in the Sanctuary, we hope you will be with us each Sunday leading up to that joyous moment.
Visit our LIVESTREAM page to join us this Sunday!
We also invite you to join us for our new Sermon Discussion Series.
The day's preacher will lead a weekly online discussion group based on that day's message. The group will meet virtually on Zoom each Sunday at 2 pm. The discussions are meant to be interactive conversations, focused not on feedback on the sermon per se, but a time to reflect on what the message stirred within you. The aim is to come to a better understanding of your ongoing role as a follower of Jesus. "We trust that Scripture is a living word; thus we are eager for this opportunity to learn what it is evoking in you and others!" says Pastor John Willingham in speaking of the new group. To join on October 11 or any following Sunday, visit: bit.ly/2SgCaS0 Meeting ID: 818 7247 9291 – Passcode: 003276