Home > Lent and Holy Week
Lent and Holy Week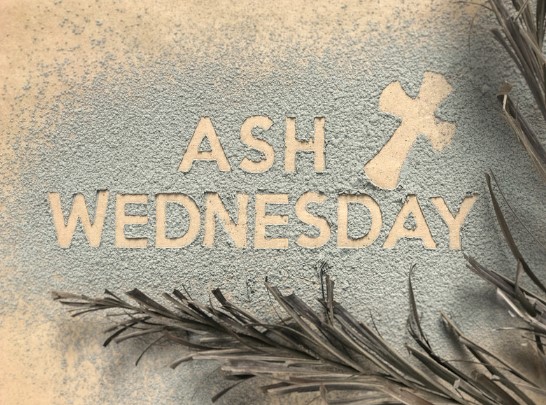 As we begin the Season of Lent, on Wednesday, March 2, we will share a special Bridges & Beacons devotional that offers insight into the meaning behind the ashes. Pastors will administer ashes in the Narthex from 12 to 1 pm and later, in the sanctuary, during a time of song, prayer, and worship at 7:30 pm. We encourage you to join us as you are able during this special day. The service will also be available to view on our Livestream page.
"Ash Wednesday invites us to face the harsh reality that we are mortal, yet it also invites us to the divine mystery that God chose to use earth and dust to form us as objects of unending love," said Pastor Pauline Sexton. "This Ash Wednesday service will include time for reflection, a litany of penitence, ashes along with beautiful music that can lift our souls to the wonder of God's love as we remember that we are dust."
This Lent, DPC's Peace and Justice Committee offers a special calendar entitled "Tread Lightly for Lent" with a focus on caring for the environment and all of God's creations. Click here to read a letter from the committee which gives insight into this offering. We invite you to share your own ideas, activities, and opportunities for action on our Facebook page or via the DPC Connects Group.
---
Holy Week
Palm Sunday marks the beginning of this most sacred time as we gather for worship at 8:30 and 10:30 am in-person and also via Livestream for the later service.
A special Maundy Thursday worship service on April 14 will begin in Fellowship Hall at 7:30 pm when we experience the Sharing of the Lord's Supper. We then move to the sanctuary for our remembrance of the death of our Savior in observance of Good Friday.
We gather again on Easter Sunday to rejoice in the glory of Jesus' Resurrection! We are thrilled to once again offer three worship services that morning, occurring at 8:00, 9:30, and 11:15 am. The 11:15 am service will also be available via Livestream.