Home > Holiday Happenings!
Holiday Happenings!
It's time to celebrate the birth of our Savior! And we are so excited to offer so many ways to come together throughout Advent and Christmastime! Read on to learn more about Advent All Together, A Service of Lessons and Carols, DPC's Drive-Thru Nativity, and our three Christmas Eve services! Don't forget – masks are required all indoor activities and events.
Advent All Together – Sunday, December 5, 10:30 am to noon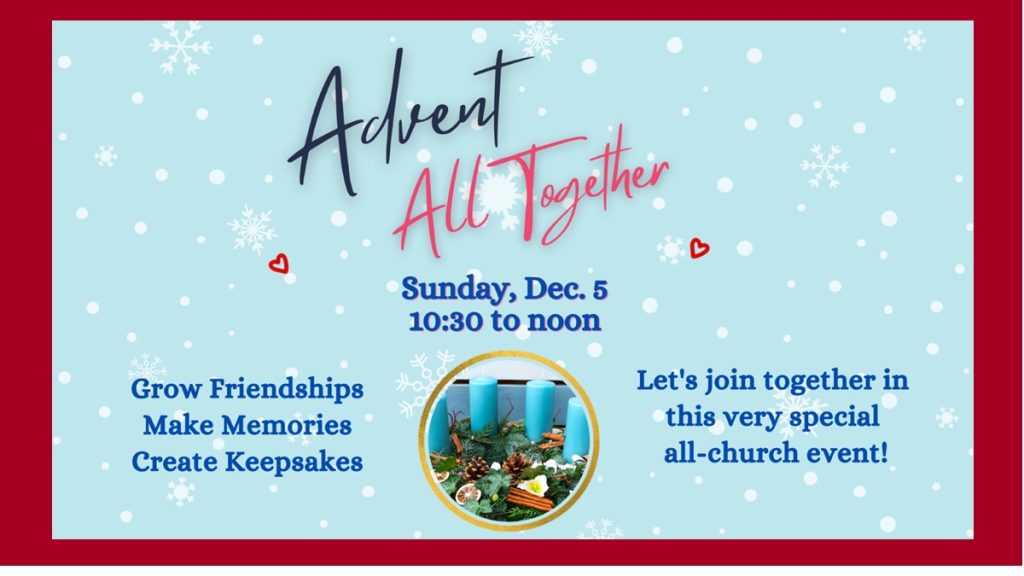 This all ages, all-church event goes beyond the glitter of previous Advent workshops with a focus on meaningful connections and conversation with one another! Of course there will still be opportunities to get crafty and enjoy some refreshments. We'll have four stations set up to allow you to make the most of your morning! Check out this video below to give you an idea of how we'll celebrate the season:
---
A Service of Lessons and Carols – Sunday, December 12, 1:30 and 4 pm
Our wonderful musical ensembles come together to help bring to life the story of Jesus' birth in this joyous event, which returns this year in-person! Tickets are free but you must reserve your seats. Click here to save your spot today!
While many have attended this service each and every year, our two newest staff members are eager to experience it for the first time.
"For the first concert I have seen in almost two years, to be moved toward the expectation and awaiting of Christ's birth is exactly the 'thrill of hope, a weary world rejoices' that is needed," said Pastor Becca Bateman.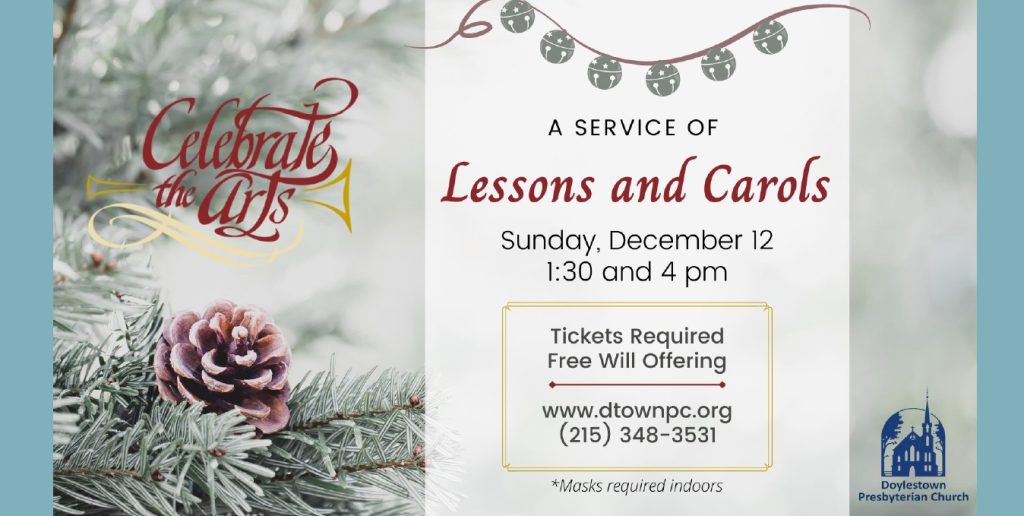 Organizing this year's offering is new Director of Music and the Arts Jason Moore, who is thrilled to play his part. "It's such an honor to be able to lead our amazing choir, orchestra and handbell ensembles in this service," he added.
Vocalists and musicians are excited to see Lessons and Carols come together. "Community and friendships are essential to our lives," said Kim Harris. "I have recently moved to Pennsylvania from California. I found my new church home at DPC and joined the choir. I was immediately welcomed and treated like family. We have been preparing for the upcoming Christmas season and Lessons and Carols. The music, just like new friends, delight the heart."
Added Richard Wolf, who plays violoncello with the DPC Orchestra: "I have heard comments from listeners in the past that the scripture readings from the Old Testament, leading to the familiar passages from Mathew & Luke, have been so meaningful, and the music selections which join them together, have been extremely helpful in setting the mood for a Christ centered Christmas."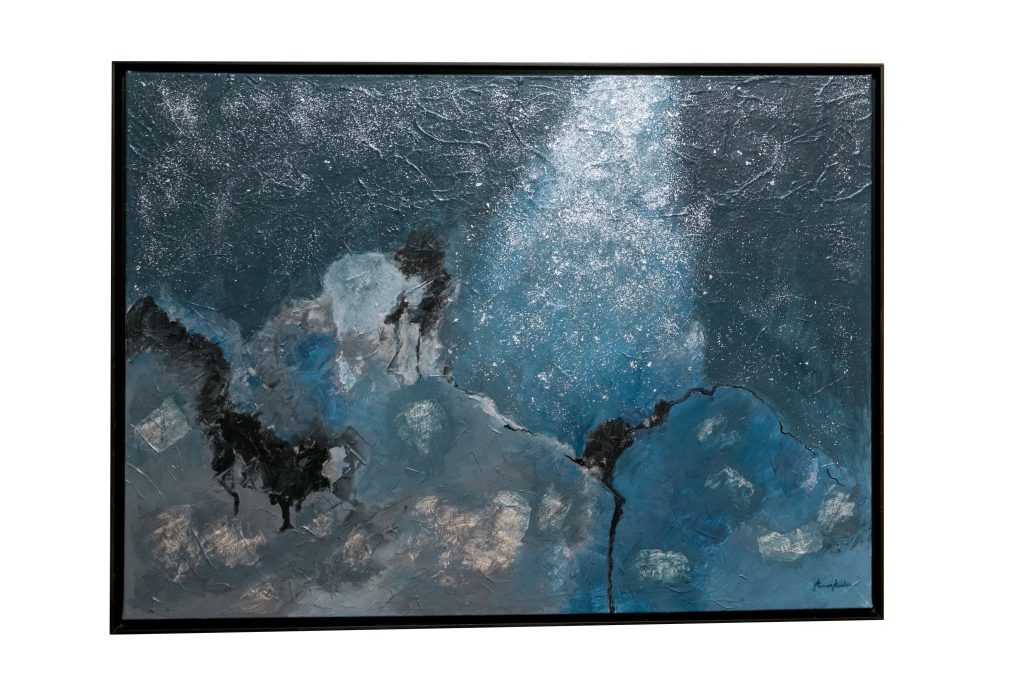 We are blessed this year to feature an original painting from DPC member Armor Keller entitled The Light Shineth in Darkness and inspired by John 1:5. The acrylic work, which includes silver leaf and remnants of a 1940s hymnal, will appear on the cover of this year's program and is able to be viewed in the Celtic Cross Room.
"When we think of Christmas, we think of cold, dark days and nights. That first Christmas God sent his son, Jesus, to be the Light of the World and to take us out of sin and darkness," said Armor. "This year, as we celebrate the annual Lessons and Carols let us experience joy and happiness in remembering Jesus' birth – God's gift."
---
DPC's Drive-Thru Nativity – Thursday, December 23, 5:30 – 7 pm, under the bridge on Mechanics Street
The DPC Dads Group has pulled together in the hopes of creating a magical experience this Christmas! Hop in the car and drive through this immersive scene that will transport you to Bethlehem as we welcome the baby Jesus into the world!
There will surely be some treats and surprises so you don't want to miss this one of a kind event!
The Nativity will also offer an opportunity to give back. Donations will be collected to support DPC's Code Blue Shelter, which is crucial to helping our homeless friends as winter sets in.
---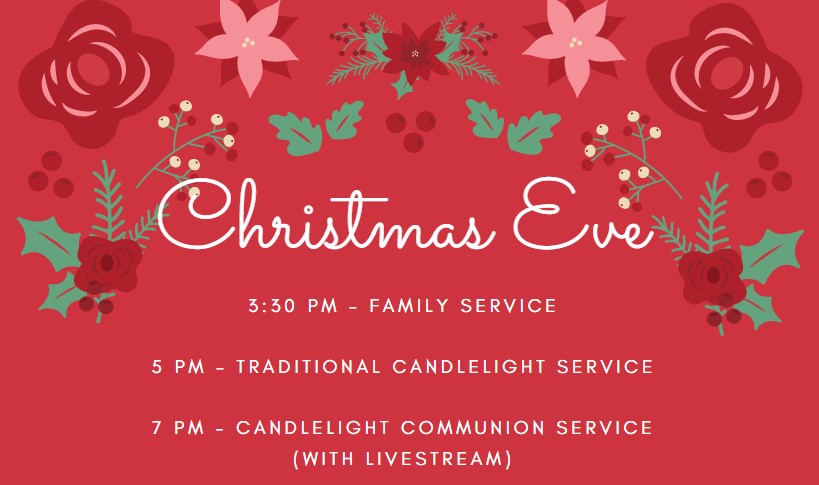 Christmas Eve Services – December 24 at 3:30, 5 and 7 pm
In-person Christmas Eve services are also back this year with our heartwarming children's pageant at 3:30, a traditional candlelight service at 5 pm and a candlelight communion service at 7 pm. We will also be offering the 7 pm service via Livestream with a recorded version later.