Home > Fall Mission Challenge!
Fall Mission Challenge!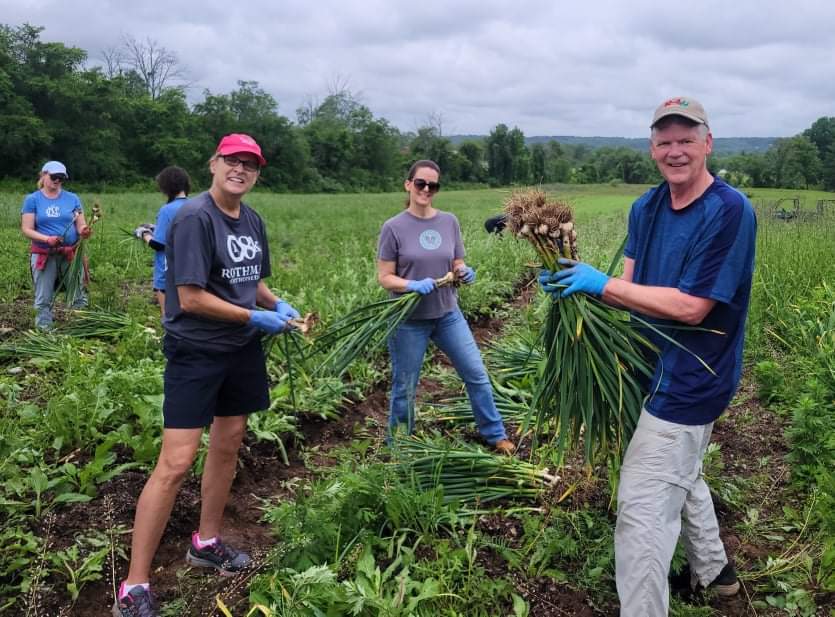 ---
---
Feed My Starving Children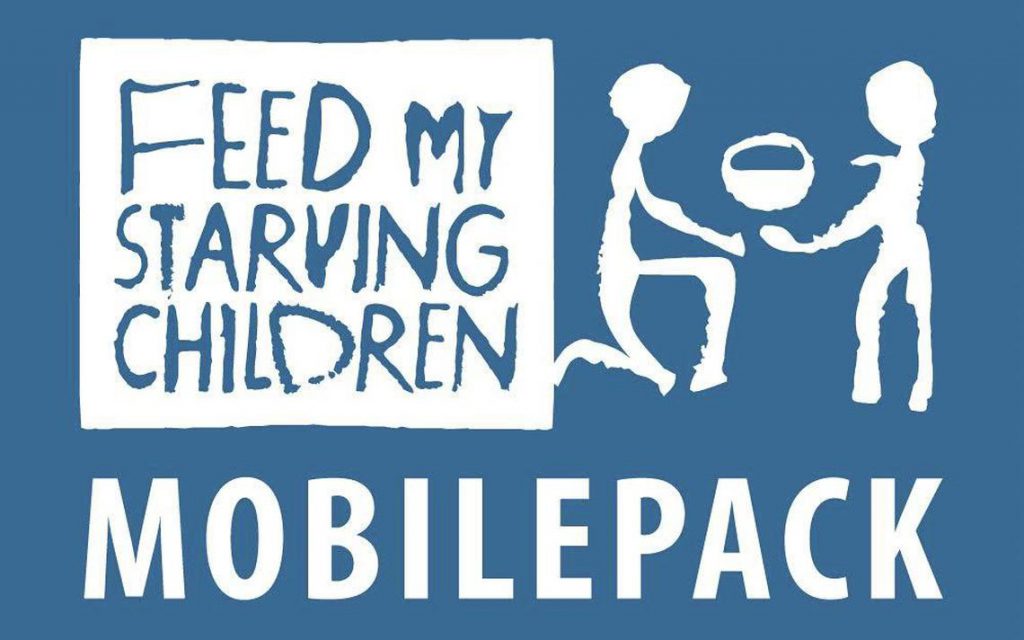 An update from the Central Bucks MobilePack and Feed My Starving Children following the October 10 meal packing event: Just two short weeks ago, we began our packing efforts for starving kids. We learned all of our packing efforts are going to Haiti. If you follow the news, this is a place in turmoil and in greater need than ever before. We are pleased to let you know the first 1,427 boxes (308,232 meals) have been shipped and will be distributed immediately through Food for the Poor, a long-standing mission group in Haiti. *DPC's joint shift with The Anchor Church packed 161 boxes, which is 34,776 meals that will feed 95 children for one year.*
We anticipate all the food you packed (a total of 463,752 meals) will be consumed before Thanksgiving. We can't think of a more appropriate way to offer thanks in this season than in the giving of these meals to the "least of these". They will support the lives of 1,270 kids in Haiti right now!
---
Bethel Presbyterian Church Coat Drive (by November 10)
New and very gently used and clean winter coats, hats, gloves, mittens, and scarves in all sizes (children through adult) are needed for Bethel Presbyterian Church. You can drop them off in the entrance to Andrews Hall until November 10. If you have questions, please contact Erin Rizk: erinr@dtownpc.org
Care and Share (Friday mornings)
On the third Friday every month (9 am to 1 pm), DPC members volunteer at Care and Share Thrift Shoppes in Souderton. Tasks include greeting shoppers, folding and bagging items, helping customers, and many more. The thrift store's proceeds go to charities supported by the Mennonite Church. Children may volunteer at 8 years old when accompanied by an adult. If you have questions about volunteering, please contact Suzanne skratz@careandshareshoppes.org You may sign up for dates here: bit.ly/DPC-CS
---
Caring for Friends (Tuesday, November 16)
Caring for Friends provides food and friendship to homebound individuals in Philadelphia and the counties surrounding it. Two ways to help: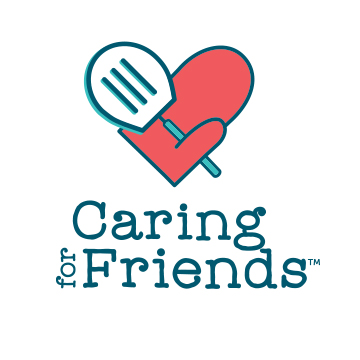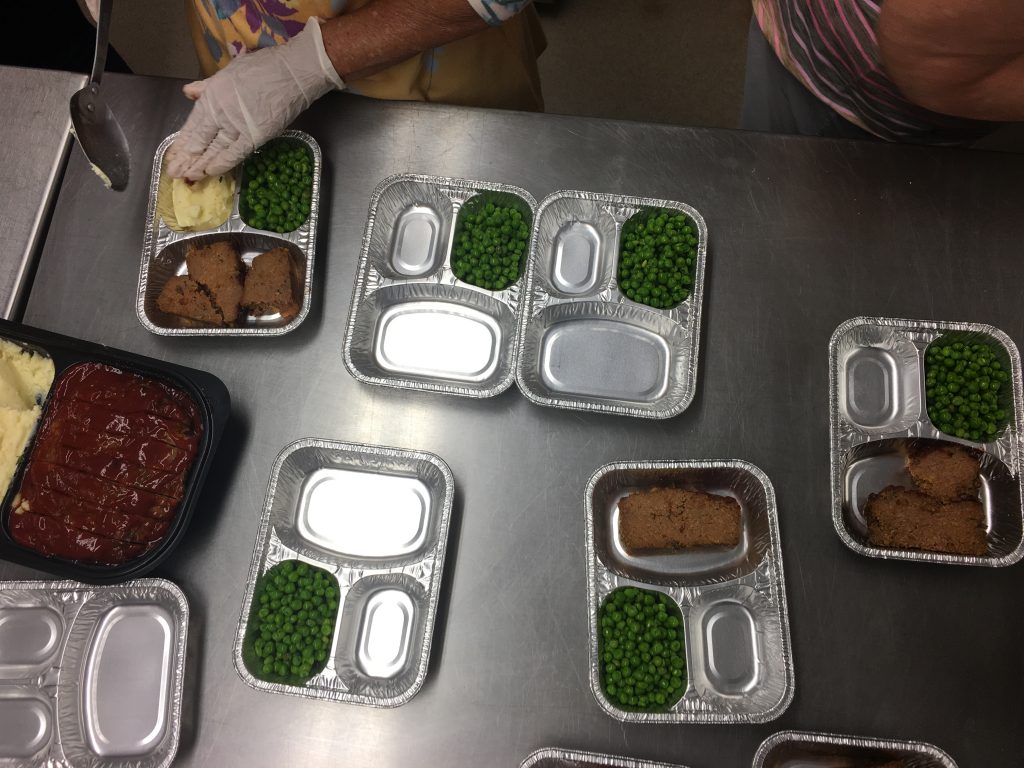 1) Pack meals in your own home! Pick up tray bundles in the Celtic Cross Room kitchen on Sundays or in the Andrews Hall lobby. Directions are in the bundles. Dates: Drop off prepared frozen meals in the CCR kitchen freezer on Sunday between 9:30 a.m. and 10:30 a.m. or at the 3rd Sunday Food Drive.
2) Sign up to bring a food item for the monthly packing. CLICK HERE to sign up!
Drop off Tuesday, November 16 from 9 to 9:30 am under the bridge on Mechanics Street.
---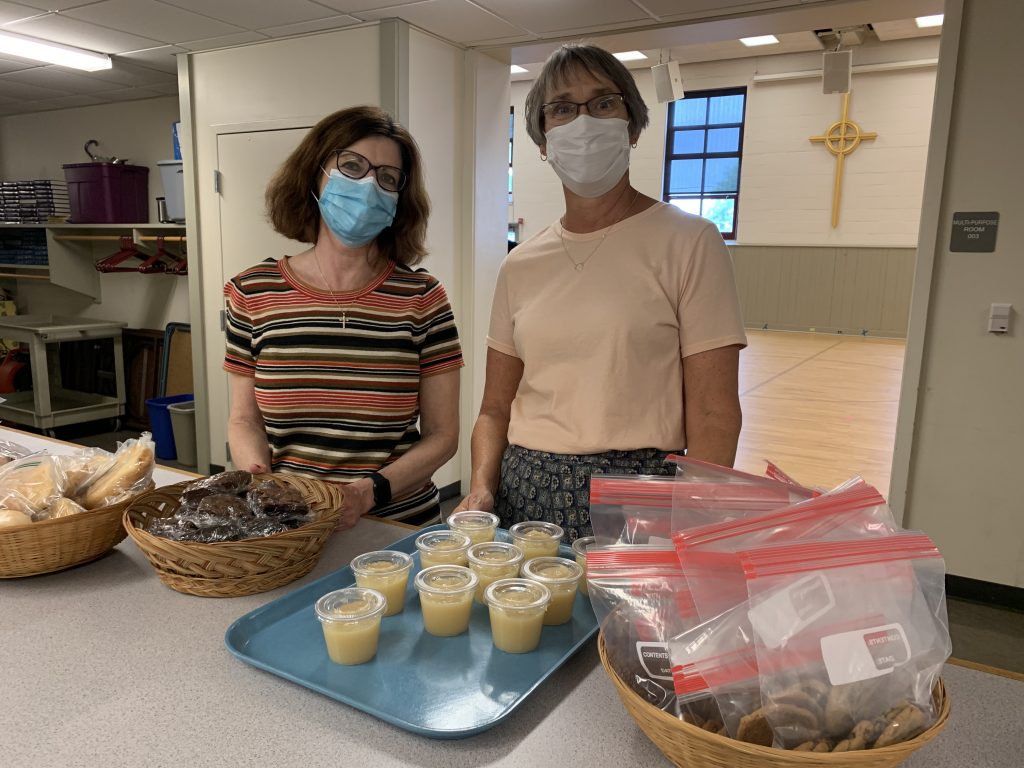 Community Meal Distribution for Homeless (3rd Sunday of each month)
DPC provides meals to homeless friends in our community on the 3rd Sunday of each month. If you'd like to help with the meal or provide food for the Meal on November 21, you can sign up here. Dates: November 21
---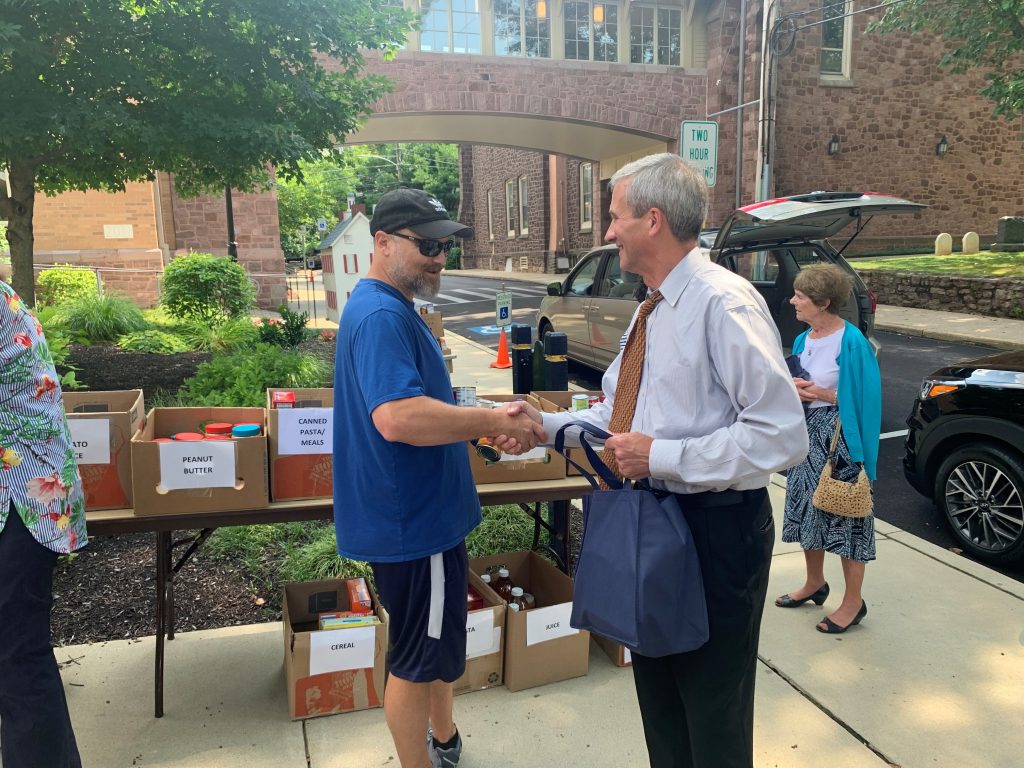 Food Drive for Local Food Pantries (3rd Sunday of each month)
DPC hosts a food drive for our local pantries on the 3rd Sunday of each month. We need volunteers to help collect and sort food from 10am – 12pm. If you can't volunteer, donations of food and grocery gift cards are needed as well. Drop off is 10:30 a.m. to 11:30 a.m. on Mechanics Street. To volunteer to help, please sign up here: bit.ly/DPC-FD
Dates: November 21
---
Habitat for Humanity House that Faith Built (4th Saturday of each month)
DPC is working with other faith communities in our area to build a house in Bristol for a local woman and her children. Stay tuned for info on the date of our next work trip! To participate, contact Erin Rizk: erinr@dtownpc.org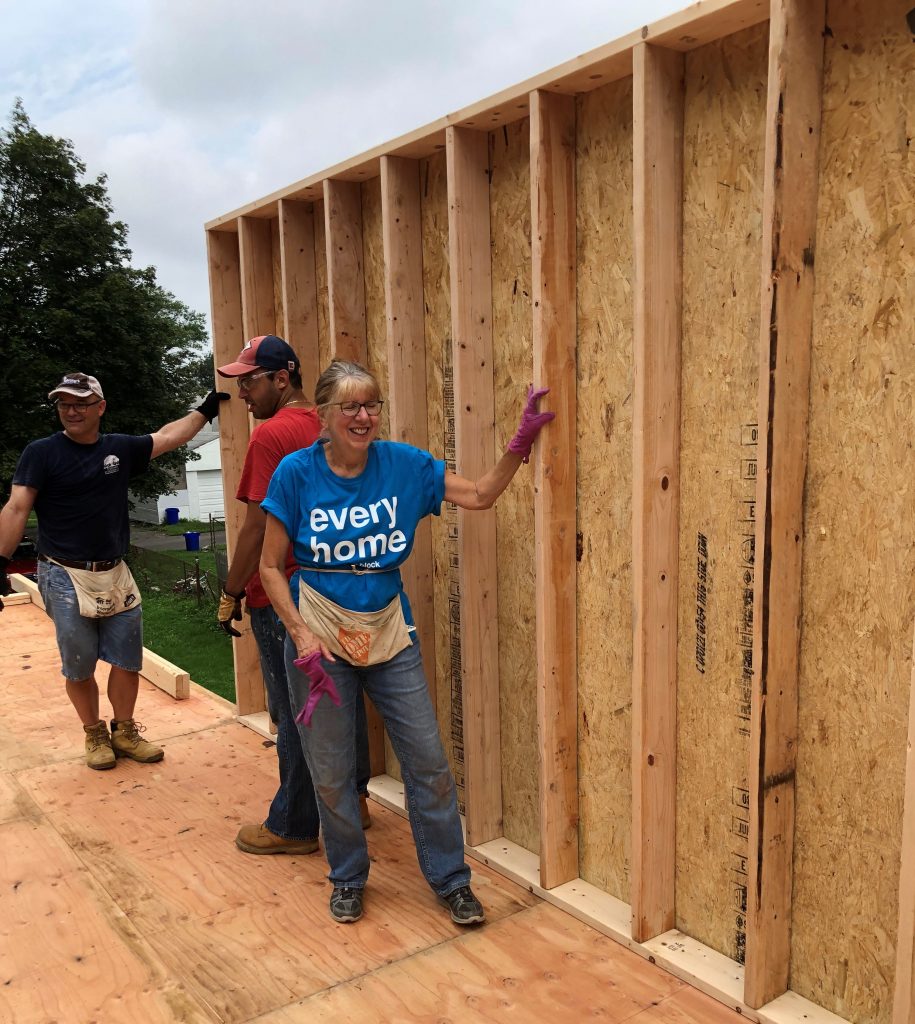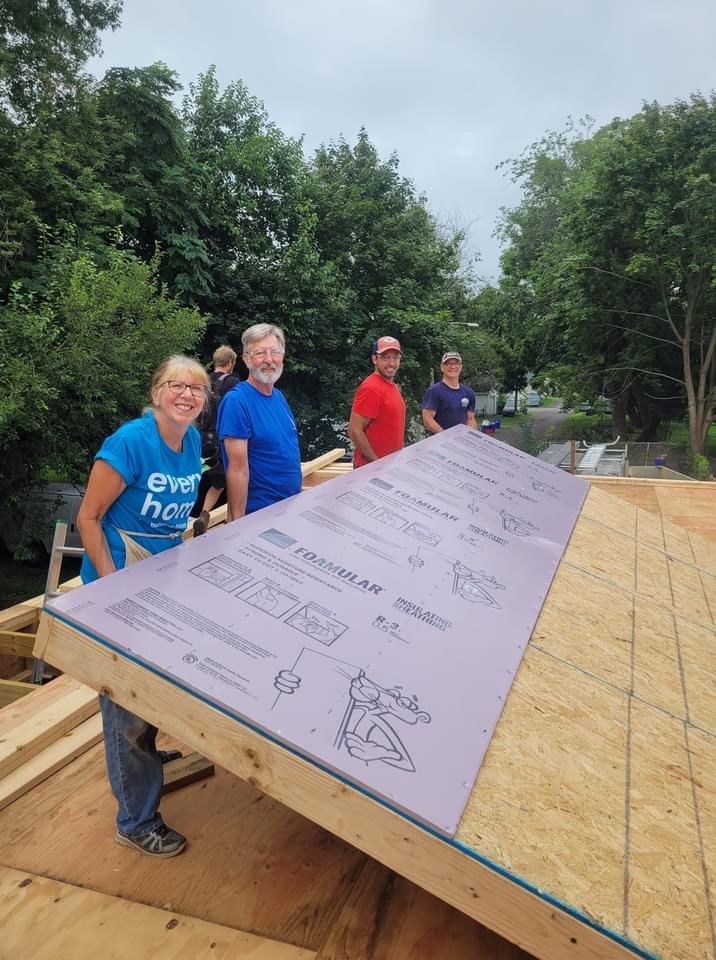 ---
Meals on Wheels of Central Bucks County (Weekdays of your choosing)
Since 1972, Meals on Wheels of Central Bucks County has been delivering meals to homebound people. Volunteers are needed for two positions: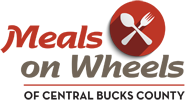 1) Pantry Aides work from 9 to 11 am at the Doylestown Senior Center. You dish food into individual serving containers and put together sandwiches and other items (salad and dessert) which are offered to clients and prepare the route delivery bags for the drivers.
2) Delivery Drivers come at 10:30 to pick up the food bags and then drive their own vehicles to 4-6 homes to deliver the meals. Delivery usually takes about an hour to hour and a half. Drivers return to the Senior Center to drop off the delivery bags.
Most volunteers commit to twice a month. If you are interested in helping, please contact Alyce or Mary at the Meals on Wheels office at 215-345-6065.
---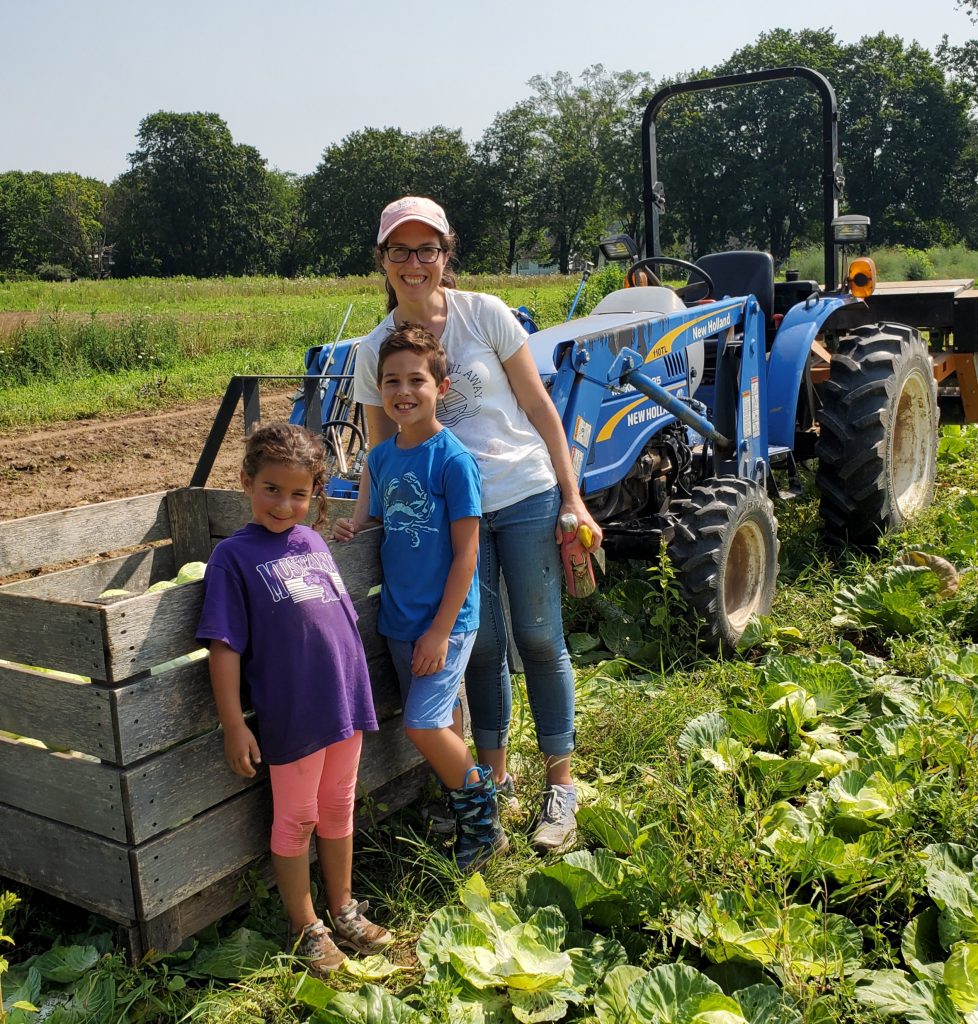 Rolling Harvest / Food Gleaning (2nd and 4th Saturdays of each month)
Many farmers in our area donate produce they can't use to food pantries or grow food especially for charitable organizations. Every Saturday there are opportunities to volunteer. Rolling Harvest works at Gravity Hill Farm in Lambertville from 9am-11am and the Carversville Farm Foundation in Buckingham harvests food for the Bucks County Opportunity Council's pantries from 9 am – 12 pm.
While you are welcome to help at either site, DPC volunteers will be meeting at Carversville Farm Foundation to volunteer with weeding and harvesting on the 2nd and/or 4th Saturday of the month since it is closer to DPC. We will meet at the farm. For more information and to sign up: bit.ly/DPC-CF
Dates: See you in the Spring!
For more information about any of these opportunities, you can also email Erin Rizk: erinr@dtownpc.org