Home > MLK Day of Service
MLK Day of Service
January 16, 2023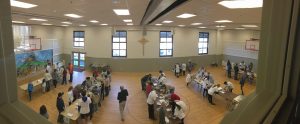 DPC members and families are invited to take part in a meal packing event hosted by DPC Mission Partner Caring For Friends (CFF).
Packing gets started at 10:30 am on Monday, January 16, in Fellowship Hall as we honor the legacy of Dr. Martin Luther King, Jr., by helping those in need.
Those planning to attend are asked to bring one main course and a vegetables (can be a bag of frozen veggies) as we pack meals to be frozen and distributed to residence-bound people in the area.
Packing is expected to wrap up by 12:30 pm.