Home > Beloved DPC Member Miriam Montgomery celebrates her 100th Birthday!
Beloved DPC Member Miriam Montgomery celebrates her 100th Birthday!
When someone becomes affectionately known as "Queen Mum" it is clear they have lived not only a long life – but one that has left a distinct impression.
And while both of these facts are true of Miriam Montgomery, who will turn 100 on December 12, the last thing she would consider herself is royalty.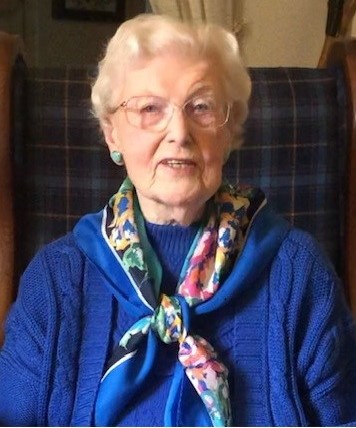 For Miriam, who joined DPC in 1949, she is happy to be known simply as a humble church member with a strong faith in God.
To others, though, Miriam is a saint of DPC, always spreading love and kindness through her selfless actions and unceasing spirit.
Her dedication has rubbed off on so many in this congregation over the decades and her daughters, Naomi Darville and Susan Darville, have witnessed this firsthand.
"I think that my mother and father always made a big effort to make sure we always got to church and Sunday school," said Naomi, looking back on her childhood. "Attaining a ripe old age tends to happen in my family. My grandmother was 100, my grandfather lived to 95. For folks that have reached that age – the amount of things they've seen and gone through it amazing. My mom is product of the Great Depression and grew up during WWII, and with the amount the world has changed – the fact that her faith has stayed so strong is remarkable."
Naomi, an active DPC member herself, feels blessed to see the impact her mom has made.
"I think its very special to see the joy that she finds in living and the effect she has on others," she added.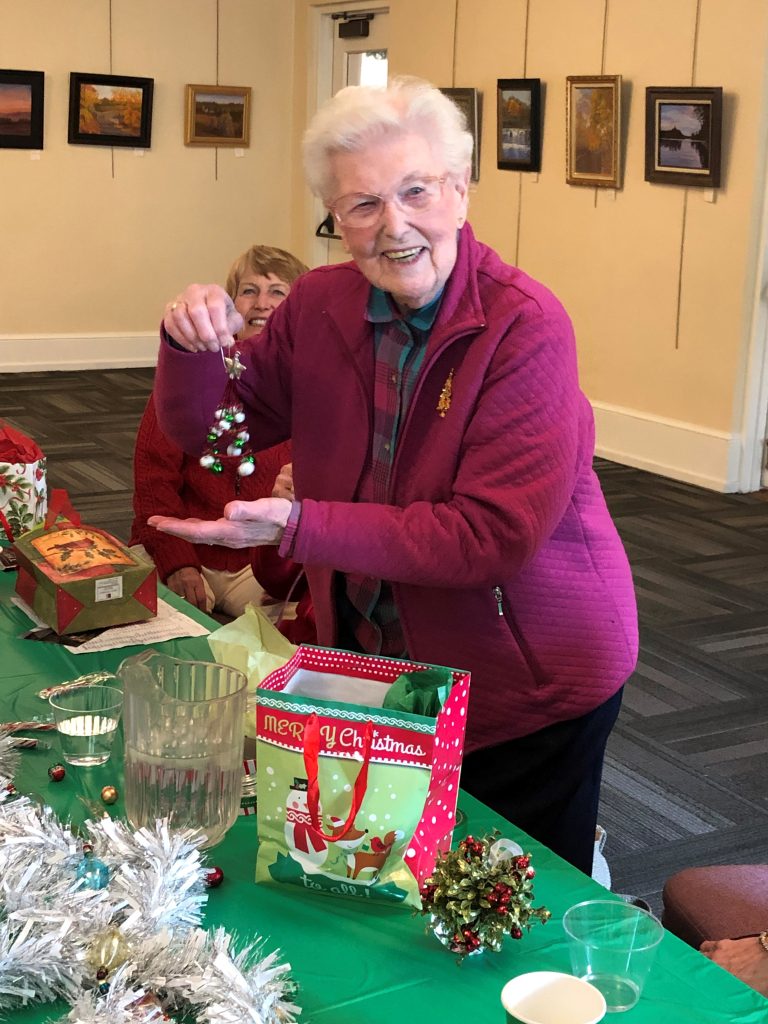 Miriam has seemingly served in every possible role available to a church member here at DPC.
She's been a Sunday School teacher for teens, she initiated and taught a class for a number of years for physically and emotionally challenged children, she was once known as "The Music Lady," having instructed music classes for the younger children for many years. Miriam was a Youth Fellowship leader, sang in Senior Choir (adult choir), served as choir librarian, Deacon, a Stephens Minister, as corresponding secretary for Samaritan Class, maintained bulletin boards, served as History Committee member and DPC archivist, was on church cookbook committees, and the Bicentennial Celebration Committee. She was a Logos Bible Study member, Thursday morning Bible Study member, and served on Children's CE committee.
DPC member Carole Ermold developed a friendship with Miriam after joining the Seekers of the Word Bible Study Group.
"She is just a gentle spirit who evokes love," Carole added. "Miriam is someone who shares her faith and has enriched so many lives – including mine."
Carole said she recently met with Miriam for tea and conversation, reminiscing about their shared background raising families in Philadelphia.
"We talked about our love the Lord," Carole added. "She is just a blessing in my life. I owe much of my faith journey to her."
We join together in wishing Miriam the happiest of birthdays!
She is doing well under the care of family and says she still enjoys talking with older members; hearing their stories and collecting memories. Watching "her girls" (Naomi and Susan) being involved in DPC continues to bring her happiness.
Anyone wishing to send Miriam a card in recognition of this milestone birthday are free to contact the church office and we will put you in touch with Miriam's family.