An Earth Care book review
August 31, 2023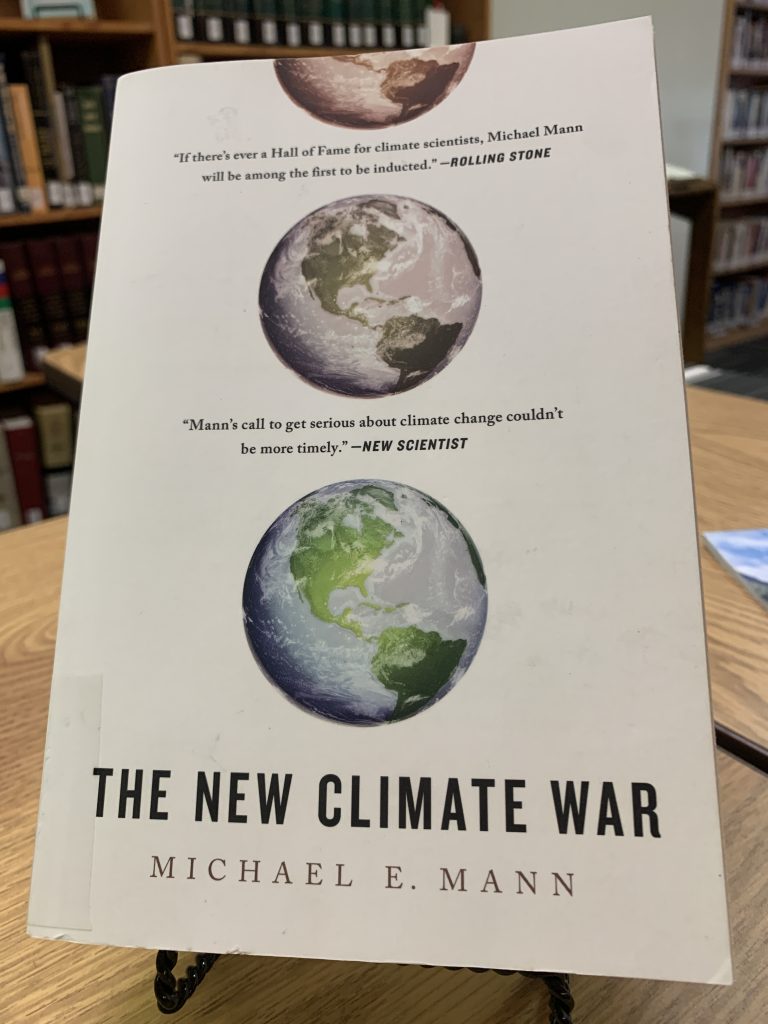 The New Climate War by Michael Mann as reviewed by DPC Earth Care Team Member Kieran Cody.
The author, Michael Mann, is an acclaimed climate scientist from our local University of Pennsylvania. In his latest book, The New Climate War, he delivers a timely call to arms in the battle against climate change. Mann presents an analysis of the tactics used by vested interests, especially fossil fuel companies, to derail grass roots climate change advocacy. He lays out the scientific agreement on climate change and the pathway to a future for our children and grandchildren.
A highlights of the book is Mann's description of techniques used to derail constructive conversation about climate change, including misinformation and diverting attention away from the problem. He thoughtfully gives us guidance on how to keep the main topic front and center to help us achieve meaningful change for our planet.
Michael Mann presents a positive spin on the reality of climate change and empowers all of the readers to help make a better world for future generations.
"We don't inherit the planet from our parents, we borrow it from our children"