Senior Adult Ministry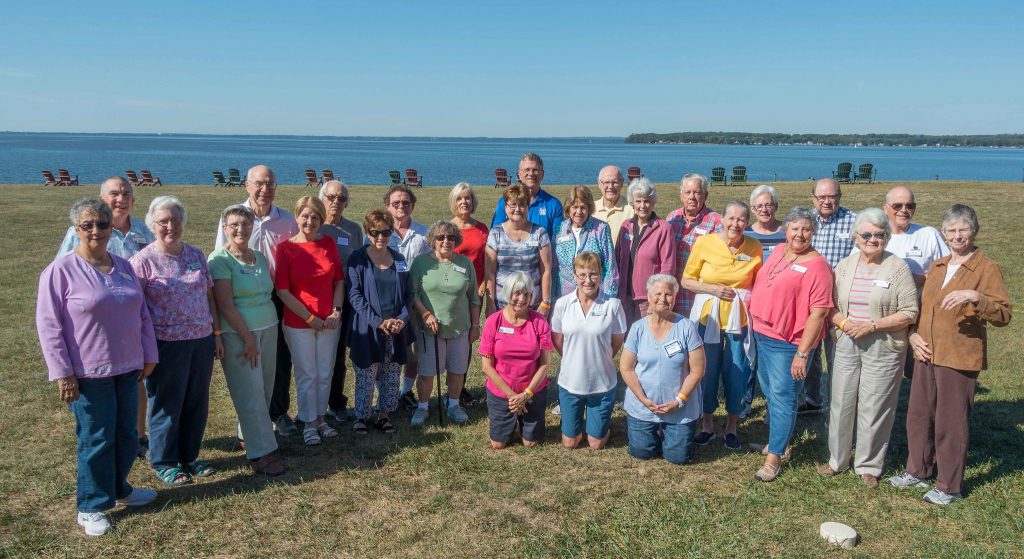 The Senior Adult Ministry is for, by, and with all senior adults who wish to enrich their lives and grow in faith through education and adventures, all the while enjoying the classic trio of food, fun and fellowship in Christ! All senior adults are encouraged to model a positive outlook and share their faith, knowledge, skills, talents and wisdom with the wider community and church and contribute ideas to help us support one another.
There was laughter. There were tears of joy. There was song and prayer. Smiles and reflection. Our new Adult Vacation Bible School experience "Summer Spiritual Renewal" held at George M. Bush Park concluded today after four days of gathering and spiritual growth. Thank you to Pastor Pauline Sexton, the Senior Adult Ministry Committee, Rev. Brian Russo of Presbyterian Church of Chestnut Hill for serving as our special guest speaker, Bev Fulgham for providing music, and DPC Youth Elder Riley Blore for offering remarks on the final day.
Senior Adult Ministry enjoyed a wonderful retreat to Sandy Cove in Maryland in 2019. Take a look! Stay tuned for details of the 2021 retreat!