Doylestown Pride & Juneteenth Events
Doylestown Pride Block Party
Saturday, June 18, 11am-5pm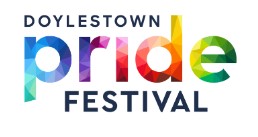 DPC will be joining with Salem Church, Temple Judea, St. Paul's Episcopal, and BuxMont Unitarian as faith community sponsors of the Doylestown Pride Party. Come see us at our booth for some fun activities as we celebrate God's love for all people in our diverse and beautiful community! We are looking for volunteers to help the day of the event, so if you are able to help, please contact Erin Rizk at erinr@dtownpc.org. DPC's Peace and Justice Committee is sponsoring our booth at the event.
"I was very happy to learn that DPC will be a part of this event," said longtime church member and former Elder Tom Maclin, who has been vocal in his support of the decision. Tom's son Russell is a former Youth Elder at DPC and was recently married to his husband. This connection with the LGBTQ+ community, Tom says, has made him even more conscious of Jesus' unconditional love. "I think it's important. Love is love. Love between two people is a wonderful thing to be celebrated. God made all of us as he made us."
Juneteenth Celebration
Sunday, June 19, 11 am – 4 pm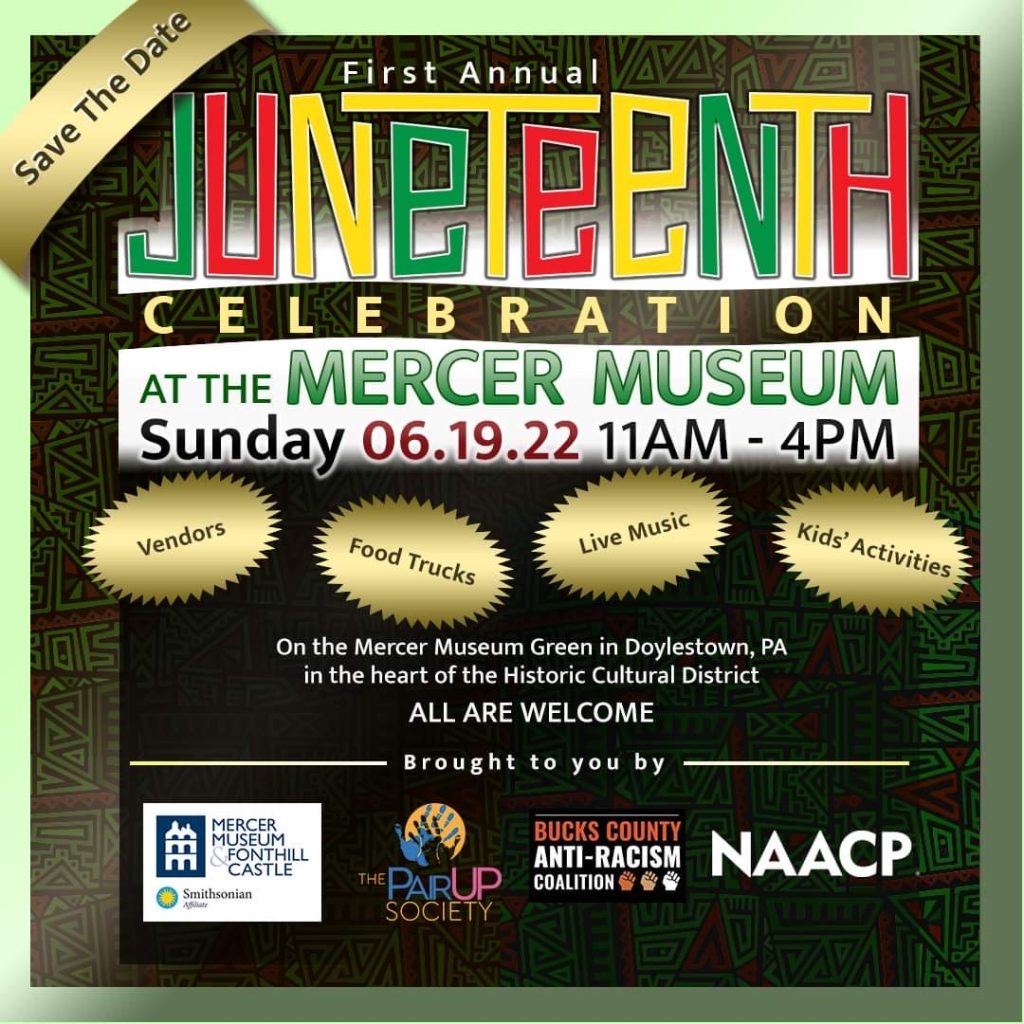 The Matthew 25 Task Force invites you to join in our community's first ever Juneteenth Celebration outside at the Mercer Museum! There will be live music, kids activities, food trucks, and vendors.
Juneteenth commemorates the effective end of slavery in the United States. Celebrating provides an opportunity to acknowledge the past and help heal current divisions, and move toward a future as a nation more united.
DPC will be hosting a table where event-goers can come and either write or illustrate their idea of "What Freedom Means to Me" on a large canvas. We are looking for volunteers to help staff our table from 11 am – 4 pm. If you are are able to help, please contact Erin Rizk at erinr@dtownpc.org, and feel free to ask a friend to join!