Pastoral Transition – Updates from the Session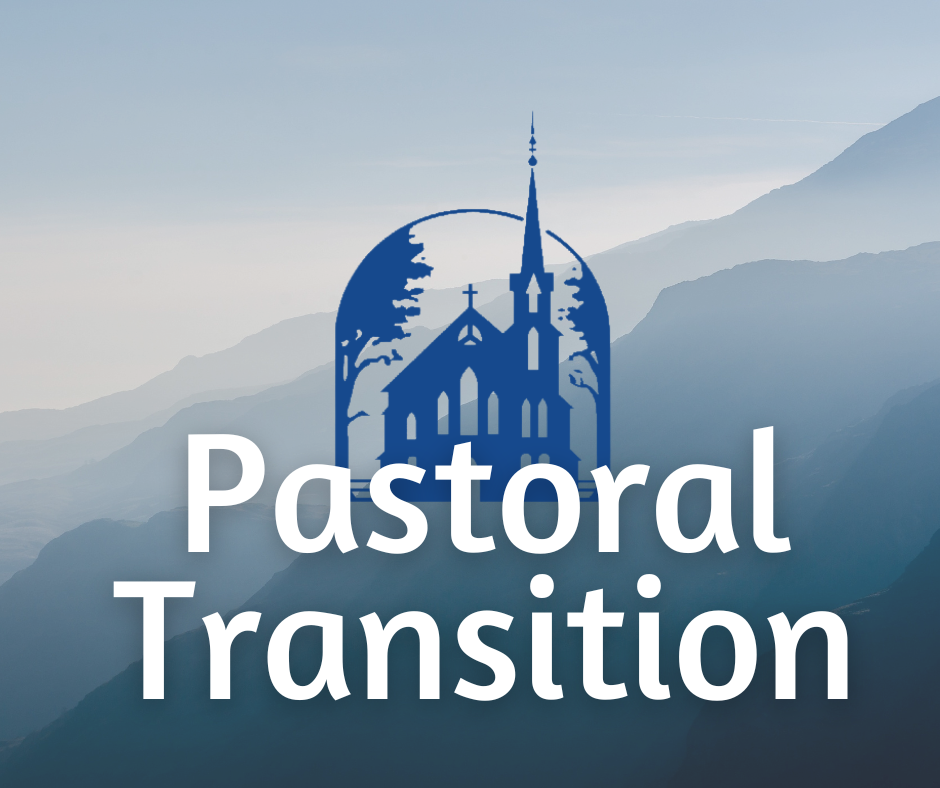 In June of 2022, Pastor John Willingham shared his plan to retire after 20 years as Senior Pastor and Head of Staff at Doylestown Presbyterian Church. The last Sunday in August 2023 will be his final worship service here.
As our congregation moves through this time of transition, a process will be developed that involves feedback from the congregation, election of a Pastor Nominating Committee, and guidance from the Presbytery of Philadelphia. While none of us know exactly how long that effort will take, we trust that God already knows who will be the next pastor to serve our church and thus commit ourselves to prayer and patience as this time of mutual discernment unfolds.
While emails sharing updates on Session's actions will be sent to members periodically, we encourage you to check this page as new and previous communications regarding this pastoral search will be posted here.
---
Meet DPC's New Transitional Pastor
The Session of Doylestown Presbyterian Church is pleased to announce the hiring of the Reverend Dr. J. Thomas Kort to serve as our Transitional Pastor starting September 1, 2023. Click here to read the update sent last week with many more details about this next chapter in the life of our church.
Pastor Nominating Committee
The Pastor Nominating Committee (PNC) is the search committee tasked with finding the Pastor/Head of Staff to fill the position after John Willingham leaves. It is a committee elected by the congregation to discover who God is calling to serve DPC in the years ahead. Their work will include extensive, careful and prayerful evaluation of potential candidates. This culminates in a vote by the congregation to approve the person to be called as the next pastor.
The members of the PNC were approved during the June 11, 2023 Congregational Meeting. Click here to read a brochure that includes details of each PNC member.
---
Mission Study Report
To read DPC's Mission Study Report, which was prepared by the Mission Study Task Group, and approved by the Session and Presbytery, Click Here. This document will be used by the yet-to-be formed Pastor Nominating Committee during its search for our next Pastor/Head of Staff.
---
Recommendations for the Pastor Nominating Committee (PNC)
The Nominating Committee is considering candidates for the PNC who will seek and recommend to the congregation our next Senior Pastor/Head of Staff. Click here to print out a form to be submitted by May 15. You can also send an email to dpc@dtownpc.org.
---
An Update from the Session – April 12, 2023
The session has formed the Transitional Pastor Search Committee which hopes to be fully trained and begin its work soon. Click here to meet the team and to learn more.
---
The Mission Study Survey is now open! – March 19, 2023
Complete and submit your survey by March 29 as we move through this important phase of the pastoral transition process together. Click here for full details and the link to the survey.
---
An Update from the Mission Study Task Group – March 9, 2023
Click Here for an important update from the Task Group following a series of Listening Sessions held to gain feedback from members as the Mission Study Report is developed. Also included is early word about an upcoming congregational survey which will help guide the direction of this report as we continue on the path of transition.
---
Listening Sessions have been Scheduled
Click Here to see the full schedule of Listening Sessions organized by the Mission Study Task Group throughout February. Please come, share your thoughts, and contribute to the work ahead as we navigate these next steps.
---
An Update from the Mission Study Task Group – January 5, 2023
Click Here to read this update and view a video that answers some common questions about the Mission Study Task Group and its work.
---
An Update from the Session – November 22, 2022
Click Here to read this update that includes the names of the newly formed Mission Study Task Group as we move forward in this process.
---
An Update from the Session – August 25, 2022
Click Here to read this message from Clerk of Session, Doug Barnett and to view a video from he and Becca Bateman, Associate Pastor of Education and Family Ministries.