DPC COVID-19 Response Team
January 5, 2021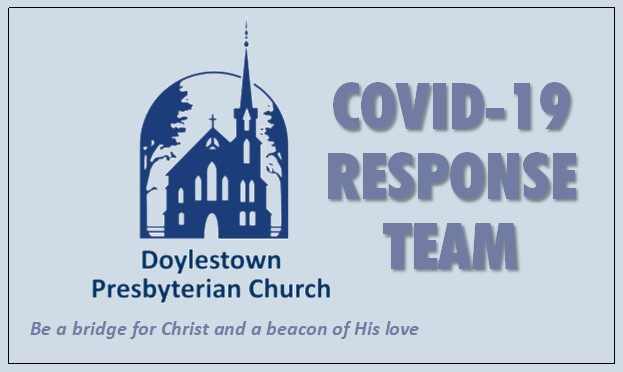 Although the initial phase of vaccines is being distributed, we know that many will continue to be affected by this pandemic.
And we know many are still in need of various forms of help. DPC's COVID-19 Response Team and its volunteers remain at the ready to provide care and assistance.
Volunteer activities have included writing notes of encouragement and notes of congratulations to graduates. Some volunteers helped connect church members with Zoom online conferencing, while others acted as hosts for DPC's Virtual Coffee Hour. From providing meals to supplying financial assistance to grocery shopping, our COVID-19 Response Team is here for you. Please do not hesitate to reach out.
If you are seeking assistance or know of someone who might be, we invite you to fill out our Care Needed Form to help us identify the specific area of need.
We are also continuing to welcome volunteers for this important effort. If you feel you may be able to help, please fill out our Volunteer Form.