Growth Groups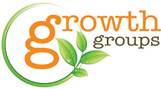 Growth Groups bring people together based on similar needs, stages in life, or other common interests to grow spiritually and develop a support network based on their faith. We believe these intimate environments provide the best place to grow spiritually and develop deep, meaningful Christian friendships. They're a place you can learn, ask questions, pray, socialize and meet Jesus together. Growth Groups are open to everyone including those who are not members of DPC.
Most groups will meet on Zoom this season. We invite you to take a look at these descriptions and schedules and find which group fits with your interests and schedule! When you've finished reviewing the group descriptions, scroll back up here to hit the button to sign up today!
---
(Beer & The Bible) "The Fires of Philadelphia: Citizen-Soldiers, Nativists, and the 1844 Riots Over the Soul of a Nation" by Zachary Schrag *This group is currently full*
Led by Tom Richards
Meets outdoors at group members' homes: Sundays at 7 pm, September 12 – November 14, open to men
We are a group of men that enjoy fellowship and engaging conversation about various topics including early Christian history, strengthening faith, challenging issues and becoming better men while enjoying a beer or other beverages. At a time of social unrest and ethnic tensions, we'll take look back to 1844 Philadelphia to see how as a community we can learn from our local history to prevent us from repeating the past. Zachary Schrag takes us on a journey through this time in history that many of us have never heard.
---
Men's Group – "My Life with the Saints" by James Martin
Led by Cameron Craig
Meets on Zoom, every other Monday, 6:45 – 7:45 am, September 13 – November 22, open to men
A time of discussion and reflection as we read through this spiritually-enriching text.
---
"The Price of a Child" by Lorene Cary
Led by Amy Edenson and Honor Ford
Meets on Zoom, Tuesdays, 7:30 – 8:30 pm, September 28 – November 16, open to anyone
The Price of a Child is a novel of historical fiction set in the mid-1800s. It depicts the journey of Ginnie Pryor, a slave, from Virginia to Philadelphia where she declares her freedom from her owner. This freedom comes at a price. Upon leaving Virginia, Ginnie was forced to leave a child behind who continues to be subjected to the cruelties that Ginnie was able to escape. The Price of a Child is an intimate novel of bondage and liberty by a writer with a gift for imaginative reconstruction. There will be a Q&A Zoom meeting with the author after the conclusion of the meetings.
---
"Lies My Preacher Told Me:  An Honest Look at the Old Testament" by Brent A. Strawn *This group is currently full*
Led by John Willingham
Meets on Zoom, Wednesdays, 6:30 – 7:30 pm, September 29 – November 3, open to anyone (limit of 15)
In this engaging work, Professor Strawn addresses ten "lies" or mistruths about the Old Testament, from its relevance for Christians to perceptions of God's personality. As we have spent time in worship this summer focusing on the Old Testament figure of Daniel, this group will help you discover why the stories and laws written thousands of years ago and centuries before Jesus, are enriching and indispensable for modern Christians.
---
Be Renewed
Led by Michele Hoffman
Meets on Zoom, Thursdays, 8:15 – 9:15 pm, October 21 – November 11, open to anyone
This four-week series will run in conjunction with the sermon series that is part of our Be Renewed generosity initiative. It will dive deeper into exploring ways we as a people of faith can intentionally work to be renewed in heart, in our thinking, with a steadfast spirit, and in strength. After over a year of pandemic challenges and amidst ongoing uncertainty, we will seek together to find renewal in the promises of our steadfast Lord, through devotional study and discussion/prayer.
---
"The Book of Joy: Lasting Happiness in a Changing World" by Dalai Lama and Desmond Tutu
Led by Sharon Shaw, Jeff Toner, and Terry Herring
Meets on Zoom, Fridays, 7:30 – 8:30 am, October 1 – November 19, open to anyone
Two great spiritual masters share their own hard-won wisdom about living with joy even in the face of adversity.
For more information or if you have questions, please contact the church office at 215-348-3531 or dpc@dtownpc.org.